Republican Congressman-Elect Suggests Autism Linked to Vaccines, Without Evidence, Wants to Get 'Real Data' From CDC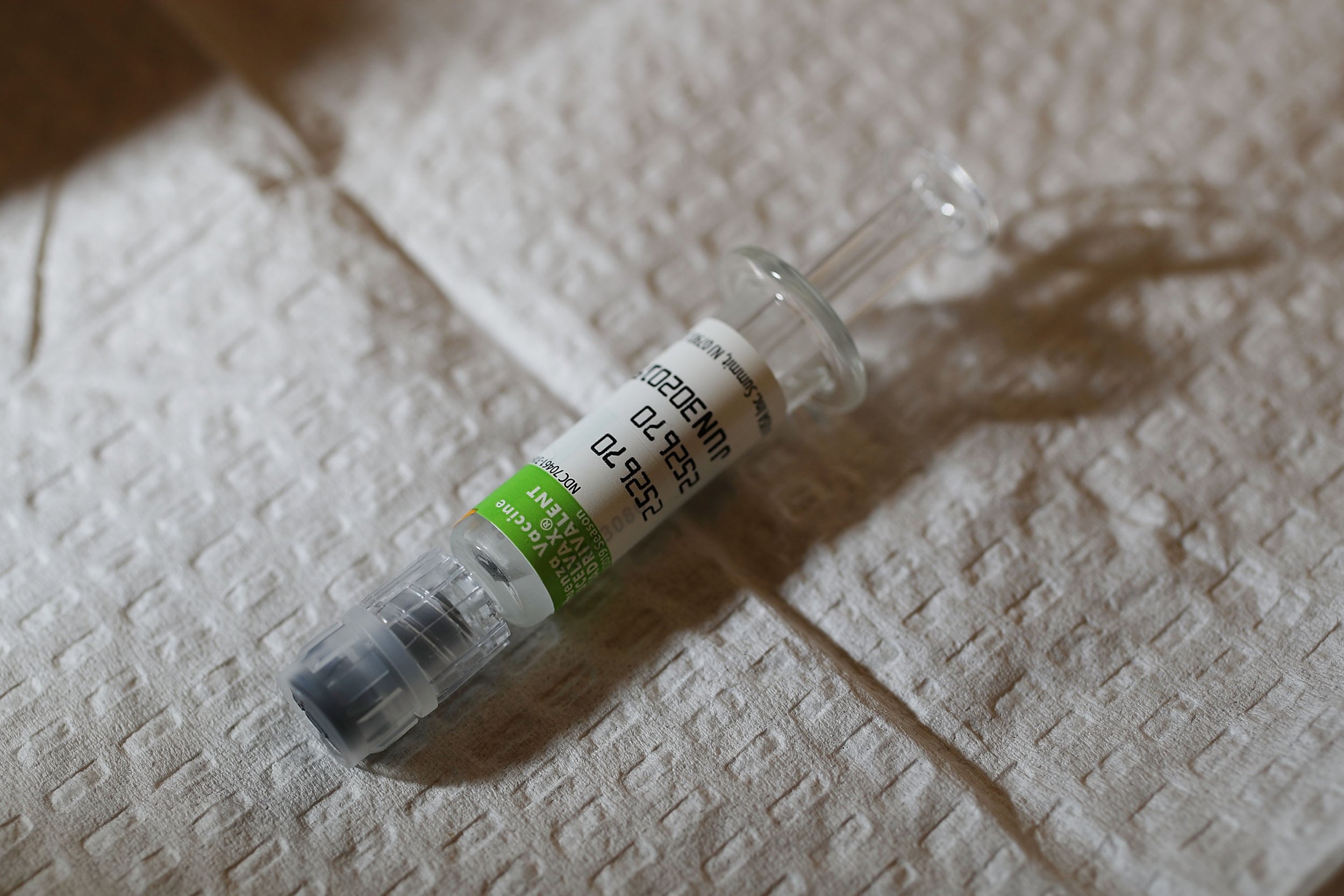 Despite multiple reports that measles and other preventable diseases are on the rise due to the decline in vaccine rates, an incoming Republican Congressman is questioning vaccine use. Without offering any proof, Congressman-elect Mark Green told constituents this week that he believed children's vaccines were possibly causing a rise in autism.
"Let me say this about autism," Green, who is a medical doctor said, according to The Tennessean. "I have committed to people in my community, up in Montgomery County, to stand on the CDC's desk and get the real data on vaccines. Because there is some concern that the rise in autism is the result of the preservatives that are in our vaccines."
The Centers for Disease Control and Prevention has taken a strong stance on the connection between Autism and vaccines, there is none. The CDC says vaccines don't cause autism and there is no link between vaccine ingredients and the development disability.
"Some people have had concerns that ASD might be linked to the vaccines children receive, but studies have shown that there is no link between receiving vaccines and developing ASD," the CDC said.
In fact most health organizations are saying diseases like the measles are on the rise due to vaccine rates falling. The World Health Organization said there has been a "resurgence" of measles cases across the world. "Experts say complacency, collapsing health systems and a rise in fake news about the vaccine are behind the rise," a BBC report says.
"Probably in Europe, more than other regions, we are seeing vaccine hesitancy becoming more of a problem than elsewhere," WHO's Dr. Martin Friede told the BBC. "In some groups, this is driven by religious beliefs but in quite a few populations it is spread by false concerns about the safety of vaccines."
In a statement to USA Today on Wednesday, Green clarified his comments, saying he thinks children should be vaccinated "but more research definitely needs to be done." He "would encourage families to get vaccinated at this time."
President Donald Trump previously nominated Green to be Army Secretary but the congressman-elect removed his name from consideration after comments he made about transgender people, according to NBC News.
"If you poll the psychiatrists, they're going to tell you transgender is a disease," Green previously said. He also seemingly compared transgender people to ISIS terrorists. "So I'm going to protect women in their bathrooms, and I'm going to protect our state against potential infiltration from the Syrian ISIS people in the refugee program."
During the November midterm election Green defeated Democratic Justin Kanew for Senator-elect Marsha Blackburn's District 7 seat with nearly 67 percent of the vote.