Anthony Sabatini, a GOP state representative from Florida, said he will file legislation to repeal a state law that could force people to get vaccinated during a public health emergency.
Sabatini warned Floridians that under the current law, Governor Ron DeSantis or any future governor of Florida could violate "personal liberties" by forcing people to quarantine or receive a vaccine.
"Right now in Florida, under the public health emergency statute chapter 381, they can literally take you, test you, quarantine you, but also force you to take a vaccine. They can restrain you and force you to do that," he said. "The powers have not been used yet, but they've been on the books for over 25 years and it's important that Floridians know that this power can't be exercised by government, because it's just too much an invasion of their personal liberties."
Sabatini was referring to chapter 381.00315 of Florida state law, which gives significant powers to the State Public Health Officer in the event of a public emergency, which Florida has been operating under since the pandemic took hold in March.
In a statement given to Newsweek, Sabatini called the law overreach.
"It's government overreach—pure and simple. Should be an indivisible decision," he wrote in an email.
But the law has never been used, and DeSantis has already stated that he would not force any Floridian to get a COVID-19 vaccine when one is made available.
"The state will not mandate that Floridians take these vaccines – that's going to be the choice of each and every Floridian," DeSantis said on November 19.
Sabatini said he trusts DeSantis, but he announced on Friday that he would file legislation in the coming days in order to prevent future governors from abusing personal liberties.
"We're not always going to be lucky enough in my opinion to have a Governor DeSantis. You're probably going to end up with somebody who is less respectful of personal liberty at some time in Florida's future," he said.
In August, Dr. Anthony Fauci, the nation's leading infectious disease expert, said that the U.S. would likely never mandate a vaccine for the general public.
"You don't want to mandate and try and force anyone to take the vaccine. We've never done that. You can mandate for certain groups of people like health workers, but for the general population you cannot," Fauci said in August.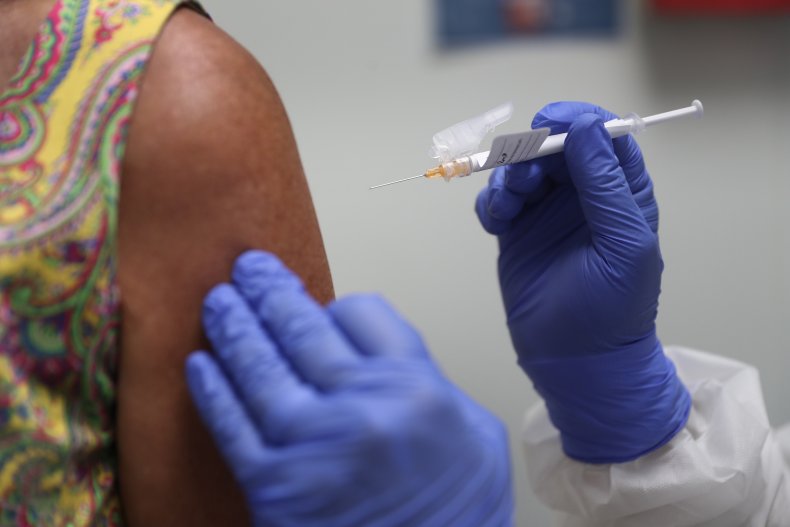 Fauci has previously stated that in order to end the pandemic, at least 75 percent of the population would need to be vaccinated. But recent polls suggest only 58 percent of adults would be willing to get vaccinated.
"If 50 percent of people don't take it, you still have a considerable public health challenge," he said on The New York Times DealBook webcast.
Sabatini has made a name for himself in part by challenging the constitutionality of mask ordinances throughout central Florida, FloridaPolitics.com reported, for which he's failed at least six times in court.
The GOP representative also has a history of making shocking statements, and has been a vocal supporter of President Donald Trump.
On Thanksgiving, Sabatini stoked the false claim that Trump won the election, despite the fact that Joe Biden is projected to have won both the Electoral College and the popular vote.
"I'm extremely thankful Biden lost in 2020," Sabatini tweeted. A few days earlier, Sabatini wrote "Kyle Rittenhouse for Congress."