Vegan Parents Accused of Starving Baby Nearly to Death With Potato Concoction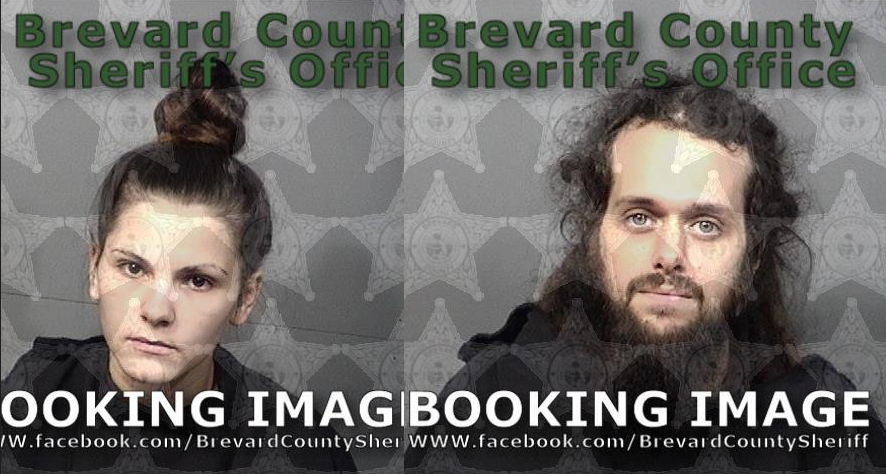 After their malnourished son was rushed to the hospital on Wednesday, Robert Buskey, 31, and Julia French, 29, were arrested and booked into Brevard County Jail on a charge of child neglect with great harm after an investigator with Department of Children and Families intervened last week, Orlando's WFTV reported.
Five months since their son's arrival into the world, authorities in Florida claim he gained a measly half-pound and was frighteningly gaunt and thirsty.
"I've never seen a child to this level, this close to possible death," Titusville Police Det. Lauren Watson told the station of the baby's starving state.
When the boy was born he purportedly weighed 7 pounds, 9 ounces. Five months since, he only grew to 8 pounds, 8 ounces, investigators confirmed to the station.
According to the court documents, the couple shirked nutrition suggestions by the baby's pediatrician to nourish him with organic formula and instead allegedly fed their boy "a potato-based mash" and there may be long-term medical issues as a result of the malnourishment.
The parents allegedly couldn't explain their decision to ween the boy off the formula in favor of the potato concoction.
But the health and law enforcement authorities say when they found the boy he was experiencing a fluctuating temperature, low sugar brought on by lack of fluids and nourishment.
"At one point, when the child was doing good and healthy and gaining weight, he was on an organic formula and they changed it on their own," said Watson.
The station claimed the boy's father, Buskey, was leery of the child's dire medical condition that was detailed in the reports.
So far, police have charged the parents with neglect, but more charges could be pending.
Jail records show Buskey, who has been busted before for assault and drugs, remains incarcerated after a judge set bail at $77,500. Meanwhile, his wife French was released on Valentine's Day after posting $50,000 surety bond.