Valentine's Day Google Doodle: How to Send Valentine's Gifs on Messenger, WhatsApp
Today's Google Doodle celebrates Valentine's Day with a space theme and alien gifs. The Doodle features two aliens in space, one reading a love letter and one holding a potted plant or flower. A spaceship, rocket, planets, stars, and hearts surround the Google logo.
The Valentine's Day Google Doodle reads: "No matter where you are in the universe today, love is in the air!
"Whether your loved ones are light-years away, or nearby, we hope no amount of space gets in the way of letting them know you're over the moon for them. Wishing all a stellar Valentine's Day!"
Google Doodle celebrates Valentine's Day with original doodles every year. In 2013, Google honored Valentine's Day and George Ferris's 154th Birthday in one doodle with a Ferris wheel game that let you matchmake two characters.
In 2018, Google Doodle made a video of two swans dancing together, forming a heart in the water. And last year, Valentine's Day was celebrated in a bug-themed video, with worms forming a heart, ladybugs eating a leaf in the shape of a heart, and spiders weaving a heart-shaped web.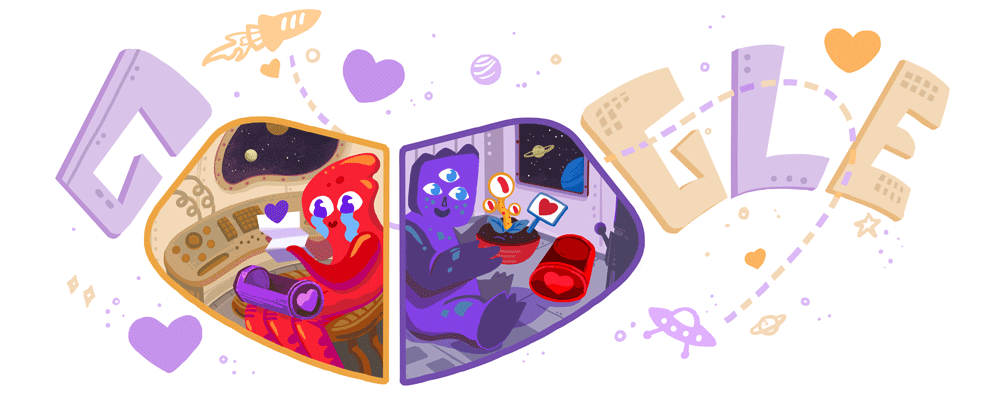 How to send ValentinesDoodle gifs
This year, Google Doodle isn't celebrating Valentine's Day with just a doodle but also six Valentine's Day gifs that you can send to your loved ones via social media and messaging.
To send a gif to tell someone they're "out of this world" search for #ValentinesDoodle in Gboard, GIF Keyboard by Tenor, or the GIF search in your social apps, such as Facebook, Whatsapp, and Twitter.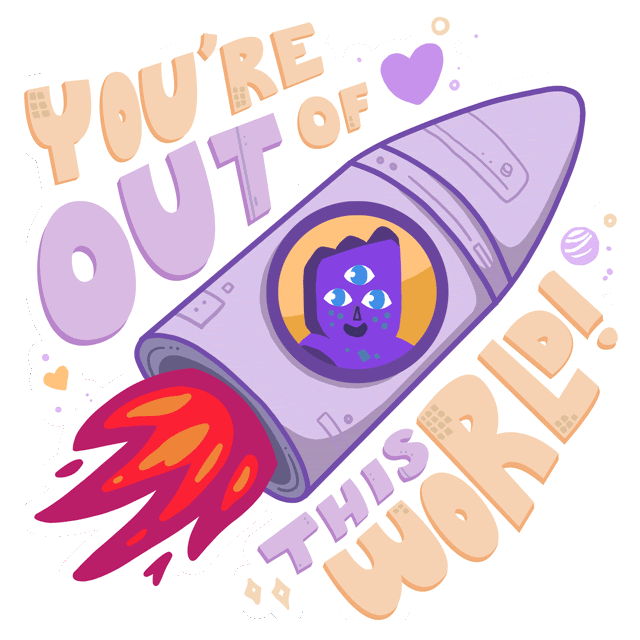 The gifs feature the aliens from the Doodle in various scenarios and with different messages. One gif sees an alien gift the other with a potted plant with the message "Happy Valentine's Day" and another sees an alien crying over a letter with the message "I miss you – Happy Valentine's Day."
Another gif features one alien being beamed up into a spaceship by the other alien, with the message "I'm drawn to you" and one gif has a planet orbiting around another and the two aliens' faces, with the message "My world revolves around you".
One Valentine's Day gif by Google Doodle sees one alien in a rocket with the message "You're out of this world," and the final gif sees the aliens flying a spaceship past the moon with the message "Love you to the moon and back".
Simply search for "Valentine's Doodle" in your gif search bar to celebrate Valentine's Day by sending the six gifs to your boyfriend, girlfriend, husband, wife, partner, friends or family via social media and text messaging.