Happy Valentine's Day, Melania Trump? Stephen Colbert Mocks Up Romantic Card From Trump to First Lady and It's All About Him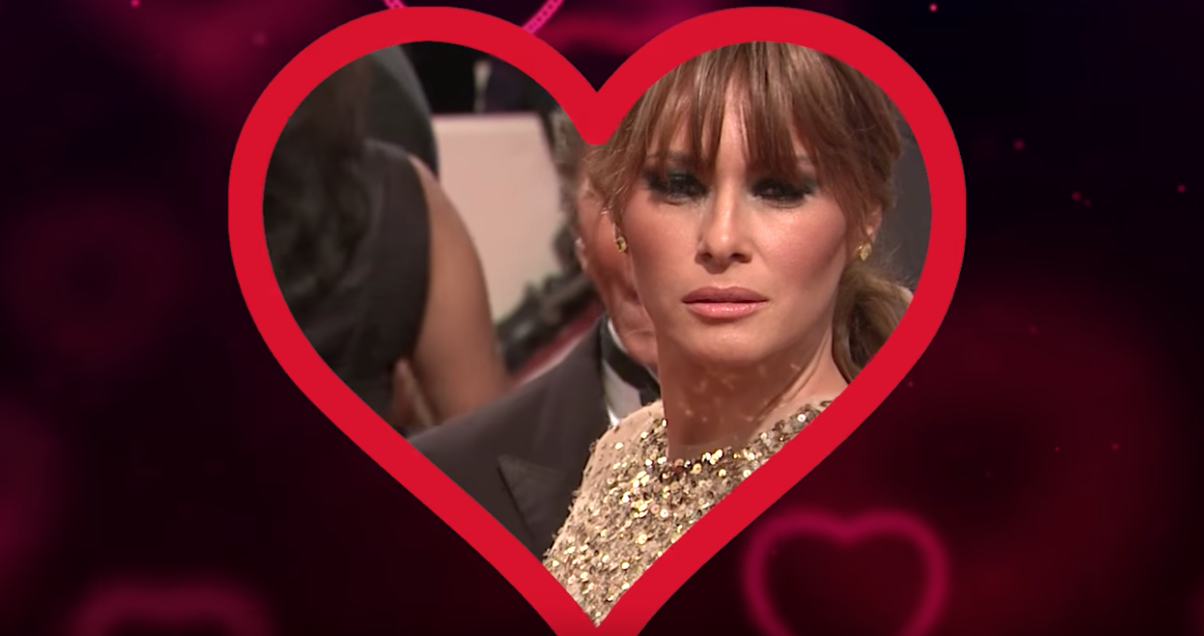 Happy Valentine's Day, Melania Trump.
After revelations in January that President Donald Trump allegedly had an affair with porn star Stormy Daniels back in 2006, it might take more than a bouquet of red roses to impress the first lady this year.
The Late Show's Stephen Colbert imagined what Trump's Valentine's Day card to Melania might read like. And, well, no surprise: It's all about him.
Colbert's crack team of video wizards put together a Trump-like Valentine's message using old clips of him speaking.
"Melania, I just wanted to say, from the bottom of my heart... which, by the way, is so strong, good stamina, unlike Hillary," Trump begins. "That's why she lost the election. Remember that? November 8th. Wasn't that a great evening?"
"But, anyway, you are beautiful. So beautiful. Just like that beautiful scene on November 8th," Trump continues, again getting distracted by his own hubris.
Trump continues: "Melania, such a wonderful, beautiful woman. But more importantly, I won with women."
Finally, after numerous digressions about his election win, Trump declared his love for Melania, however.
"But baby, I'll tell you what, my love… I love yoU—tah. I mean, did you see how many points I won by [in] Utah?" Trump's message concludes.
So romantic.
According to FLOTUS's office, she will spend Valentine's Day decorating cookies and exchanging valentines with children at a hospital in Maryland Wednesday.
"Mrs. Trump will spend an afternoon decorating cookies and making valentines and exchanging them with children currently patients at NIH and a few of their family members," Melania's team said Tuesday.
The Children's Inn at the National Institutes of Health tweeted that it was "so excited" to welcome the first lady to its Valentine's Day party.
The first lady handed out Valentine's Day cards to youngsters at Cincinnati Children's Hospital Medical Center last week during a similar visit.