Sexy, Offbeat Valentine's Day Movies to Stream on Netflix if You're Alone and Single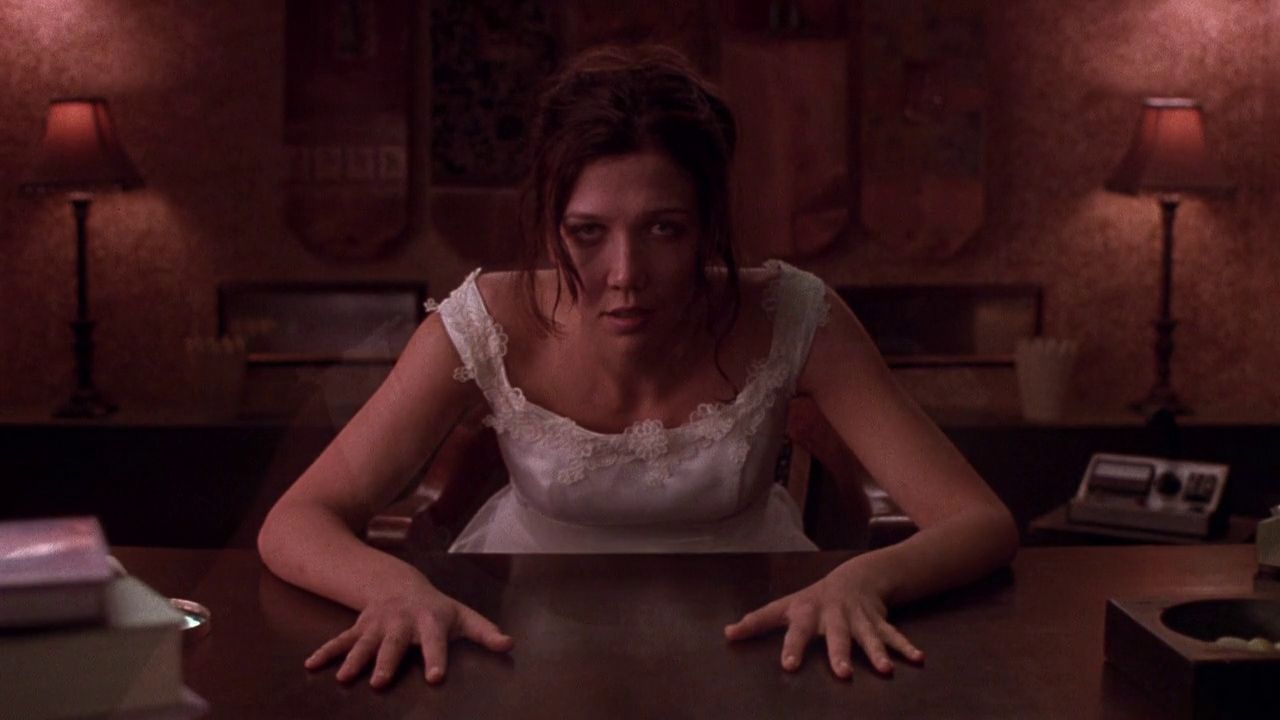 It's universally understood that a single person in possession of a Netflix account on Valentine's Day wants to be distracted and a little aroused. But streaming steamy movies alone in your apartment on a romantic holiday can be tricky. You don't want the characters to end up together, lest you feel like a loser. At the same time, you also don't want to cry. It can all get very complicated.
Newsweek is here to help with a list of offbeat sexy movies to watch when you're alone on the most romantic night of the year. Some can be found on Netflix, others on Hulu, a few live on Amazon Prime—and none of them star a woman who discovers that true love was the friends she made along the way.
Eagle vs Shark, Netflix
This 2007 New Zealand comedy from Taika Watiti stars a Flight of the Conchords-era Jemaine Clement as a total loser pursued by a girl who thinks he's the greatest man on Earth.
How distracting is it? The stop-motion sequences, weird costumes and road trip aspect of the film will keep you from thinking about your own dating life.
Will it make you laugh? Absolutely.
Will it turn you on? Yes, if you're into men! Clement takes his shirt off a lot, but because he's funnier than he is classically handsome, straight male viewers won't find him intimidating.
To Wong Foo, Thanks for Everything, Julie Newmar, Netflix
This 1995 queer classic stars Patrick Swayze, Wesley Snipes and John Leguizamo as a trio of drag queens on a road trip to Hollywood, where they hope to enter a beauty contest.
How distracting is it? As the greatest drag queen story ever committed to celluloid, it's difficult to find a more engrossing movie about gender and performance. And like Eagle vs Shark, it has that road-trip buddy comedy shape to its plot, which means you're in for the long haul. Keep an eye out for Lady Bunny and RuPaul.
Will it make you laugh? Director Beeban Kidron (Bridget Jones: The Edge of Reason) is a master of feminine, goofy comedy, and her movies prove you don't have to be a man to like dumb jokes.
Will it turn you on? The movie stars Patrick Swayze in form-fitting dresses, so yes.
Good Time, Amazon Prime
This underrated 2017 action movie follows a pair of brothers on the run from the law. Connie (Robert Pattinson) inadvertently lets his developmentally disabled brother Nick, (Ben Safdie, who co-directs with his brother, Josh) get caught by the cops.
How distracting is it? This neon-lit thriller moves at the speed of light, and Pattinson tries his damndest to make you forget he's Edward Cullen. It works.
Will it make you laugh? Yes, but in a darkly nihilistic way.
Will it turn you on? Only if you're aroused by the magic of cinema.
Saved!, Amazon Prime
In 2004's dark comedy, a Christian couple try to have pre-marital sex as often as possible in order to reverse the fact that one of them is gay. When Mary (Jena Malone) gets pregnant, she challenges the status quo at her evangelical high school, horrifying queen bee Jesus-freak Hilary Faye (Mandy Moore).
How distracting is it? Saved! is the most humane and empathetic film ever made about contemporary Christians (not to mention the definitive Mandy Moore film). It will make you question your opinions on religion, no matter what they are.
Will it make you laugh? Yes, absolutely. As an example, check out Moore's delivery of the line, "I crashed my van into Jesus."
Will it turn you on? Maybe a little, but not in a way that will make you sad.
Some Like it Hot, Amazon Prime
Two unassuming musicians accidentally witness a murder, and they dress in drag and join an all-girls orchestra to escape the mobsters chasing them. They compete for the affections of singer/ukulele player Sugar Kane (Marilyn Monroe), who comically has no idea that they're actually men.
How distracting is it? This classic, sexy comedy technically begins on Valentine's Day, so that might trigger some negative emotions. (There is a mob massacre if that helps take the sting off.) But the plot dissolves into hilarity so fast, you'll get whiplash.
Will it make you laugh? Yes. As the 1959 trailer happily announced, "You've never laughed so much at sex...or a picture about it!" It was also selected by the American Film Institute in 2000 as the funniest movie ever made.
Will it turn you on? The film is centered on Marilyn Monroe's peak comedic performance, so you're damn right.
A Fish Called Wanda, Hulu
A gang of diamond thieves turn on each other and try to outwit their former partners in a series of increasingly implausible capers.
How distracting is it? This bonkers, profane comedy is such a complicated Rube Goldberg machine of a caper that it requires your full attention.
Will it make you laugh? Non-stop.
Will it turn you on? Yes, but only if you're a human being and are therefore attracted to Jamie Lee Curtis.
A League Of Their Own, Hulu
A heavily fictionalized account of the short-lived All-American Girls Professional Baseball League, which emerged during WWII to keep butts in stadium seats while male players were off killing Nazis.
How distracting is it? This baseball underdog movie is one of the best feminist films of all time, and it features a rare against-type performance from Tom Hanks as an alcoholic, horny, depressed dude.
Will it make you laugh? Without a doubt.
Will it turn you on? Geena Davis saves the all-female baseball team by dropping into a split on the field and catching the ball, so yes.
Cool World, Hulu
A cartoonist is magically transported to the animated world he created. While he's there, he falls in love with the sexy dame he wrote.
How distracting is it? Extremely. Few people remember that, in 1992, Brad Pitt starred in a bizarro, half-animated raunchy noir-comedy. Once you start watching, you can't look away.
Will it make you laugh? Specifically in that manner that says, "What on Earth is going on? Did I drop acid?"
Will it turn you on? Yes, but only if you're willing to lean into the fact that your first crush was Jessica Rabbit in Who Framed Roger Rabbit?
Secretary, Hulu
A woman fresh from the psychiatric ward lands a job as a secretary. Her boss, it turns out, likes to engage in sado-masochistic sex play with his assistants, but he underestimates how much his new secretary is going to like him.
How distracting is it? Imagine if 50 Shades of Grey had been written with a tongue-in-cheek, flirty knowledge of S&M kink. Now imagine if the movie was supremely well-acted by two left-of-sexy performers: Maggie Gyllenhaal and an unforgettablle James Spader. That's Secretary.
Will it make you laugh? Yes, but in a cautious way.
Will it turn you on? If it doesn't, you're probably dead (at least on the inside).