'I Get Revenge on People's Exes Using Cockroaches'
I work at San Antonio Zoo and I love that I get to connect with people as a part of my job in public relations there. I love talking to people and seeing what makes them tick and what makes them excited. I am always looking for fun and personal ways to get people involved in the zoo and the work we do here.
We're a creative bunch at the zoo, and always looking for unique ways to get people engaged with our mission—little did I know that an idea that we innovated in 2020 would also end up being therapeutic for a lot of people.
In 2020, my team and I reimagined a funny Valentine's Day fundraiser that other zoos have done in the past and called it "Cry Me a Cockroach" and it surprisingly gained a lot of attention. So, ahead of Valentine's Day this year, we decided to kickstart it again.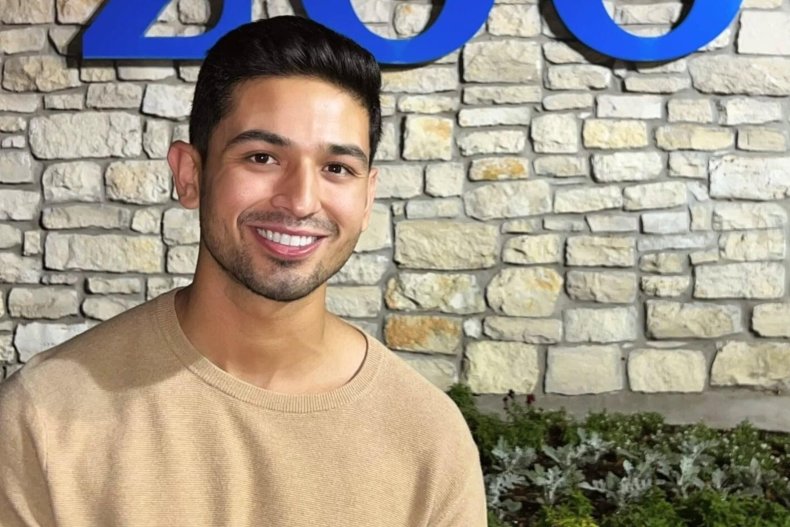 A unique Valentine's Day celebration
"Cry Me a Cockroach" allows members of the public to name a cockroach, a rodent, or a plant after their ex-partner. We then feed it to a zoo animal and send a recording to them. Although a fundraiser like this has been done before, we reimagined the idea to make it more widespread and accessible to our fundraising needs.
This year, we have added an option for an ex to be notified of this in the form of an anonymous Valentine's Day card, with a poem that says: "Roses are red, violets are blue, this Valentine's Day, I fed a cockroach after you."
We ask for a $5 donation to select a vegetable option which is essentially some lettuce, $10 for a cockroach, and $25 for a rodent. For $150 dollars, there is an option to make a custom message that we voice record over a video of a cockroach being fed to a zoo animal.
After a purchase has been made, the person receives a Valentine's Day card letting them know that their order is on the way. Within 48 hours, they then receive a 15-second video of a rodent, a cockroach, or lettuce being fed to an animal. It usually consists of a cockroach on tongs being fed to a baby komodo dragon or a tawny frogmouth.
While we are working on "Cry Me a Cockroach," a lot of our time consists of raising awareness for the fundraiser on social media and recording the feedings. It's really exciting and surprising because I've seen quite a variety of personal messages.
Divorcees, politicians and thoughtful friends
I had one person who picked the $150 option, and they named a cockroach after a political figure in Texas and sent it to his email—who knows if he read it?
Another $150 upgrade was from somebody who had gotten a divorce, and they ended up getting a $1 million settlement, which they had mentioned in their message. Toward the end of the message, they said, "I won again," repeatedly as the cockroach was being fed to an animal. Just by reading that message, I knew that it made the woman happy to release her emotions.
I've also seen a lot of positive messages. Surprisingly, some groups had donated on behalf of a person who had gone through a painful breakup.
Some siblings and best friends had gathered together to write a message for a person who was heartbroken. They had named a cockroach on behalf of that person's ex and had sent them a recording of the message, telling this friend that they didn't like their ex and that they are better off without them. I expect that knowing that they are loved and supported by their friends and family brought a smile to that person's face.
The most popular ex names
I really enjoy seeing the most submitted names in the fundraiser. In 2022, Jacob and Sarah were the most popular names. So I thought, what did Jacob and Sarah do to be hated by so many people? It was funny to see.
This year, we have several popular names, one of which was the most popular last year too. On Valentine's Day, we will be announcing those names along with statistics on the states that had donated the most.
We're also on track to beat last year's record, as we are surpassing 8,000 donations. Over 6,000 of last year's donations were cockroaches, so they are our most popular choice.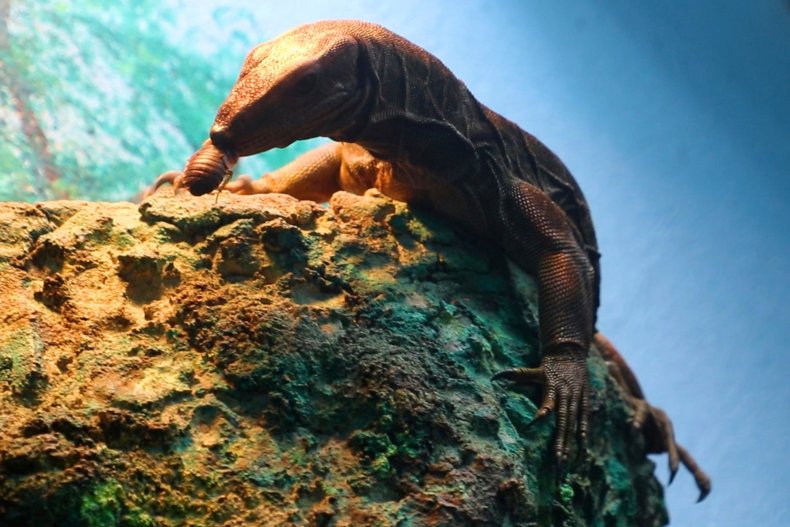 Donating for a good cause
Through these donations, we are able to help secure a future for the animals in our zoo, which is exciting to see. We have conservation programs in Japan, Peru, and China. So, this program has really allowed us to move out of San Antonio and receive donations from people in 30 different countries, from all 50 states in the U.S.
Roughly 95 percent of the animals at San Antonio Zoo are endangered, which is why zoos are important in keeping them safe. We provide a facility where we can help these animals truly get their best foot forward so that we can make sure they're around for a very long time.
It's an exciting time to get involved with wildlife. As somebody who is from a younger generation, I want to know more about sustainability and how I can help the earth instead of hurting it.
We are acquiring this beautiful planet from prior generations, so we need to make sure that we're selfless because animals are beautiful, too. They've lived here longer than us.
People across the globe are hearing about our fundraiser thanks to social media. Some people comment that we are "savage" for what we are doing, or that we are "spilling the tea."
But it's all just a little bit of fun, and it's for a good cause. These cockroaches and rodents are already a part of some animals' natural diet, so, we're not doing anything different by naming the cockroaches and rodents.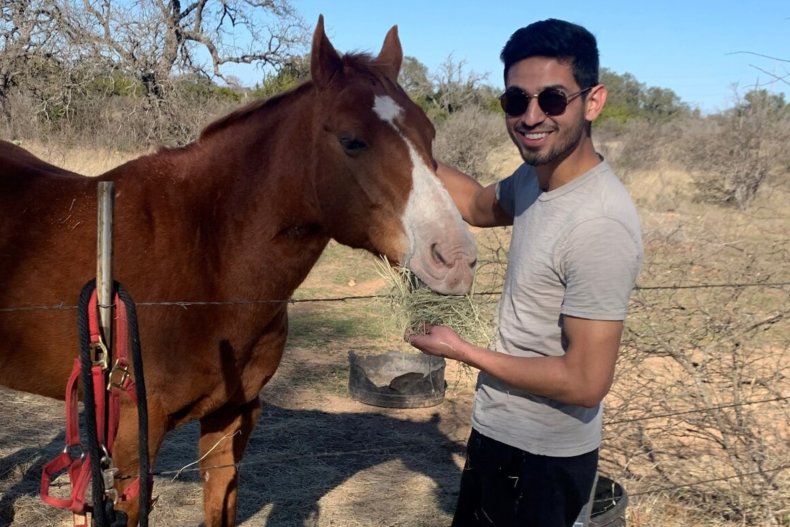 On Valentine's Day, the fundraiser will end. We will be doing live feedings on Instagram and TikTok on that day, which will be exciting. We'll also be doing some giveaways and announcing the top names for 2023.
I get the tingles when I have authentic, fun, and genuine conversations with people. I'm happy because doing this fundraiser has allowed me to connect with people more.
Cyle Perez is the director of public relations at San Antonio Zoo. You can find out more about their valentines day fundraiser here.
All views expressed in this article are the author's own.
As told to Newsweek associate editor, Carine Harb.
Do you have a unique experience or personal story to share? Email the My Turn team at myturn@newsweek.com