Who Is Valerie Jackson? Transgender Woman Sues Texas Jail Guards Who Examined Her Penis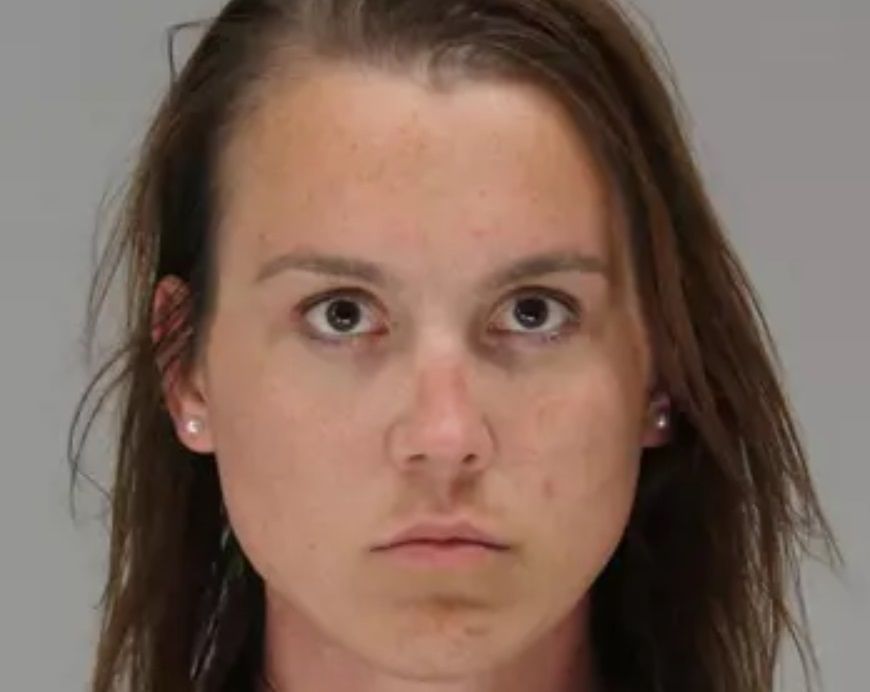 Transgender woman Valerie Jackson is suing a Texas sheriff, the sheriff's predecessor, and several deputies after she was made to show them her genitals and sent to a men's jail following her arrest for possession of a gun in an airport.
During periods of incarceration with men at the Dallas County Jail, Jackson, 32, says she suffered humiliating and degrading treatment by both employees and inmates.
Twice when she was made to shower with men, other inmates masturbated as they stared at her, the lawsuit claims, arguing that Jackson's constitutional rights to equal protection, due process, and privacy were violated.
She also alleges that a male officer filmed her in the shower. Jackson is described as "feminine-appearing" and as having breasts.
Those named in the lawsuit include Lupe Valdez, who was Dallas County Sheriff from 2005 to 2017, and the incumbent sheriff Marian Brown, among the several deputies and jail officers she actually came into contact with. Valdez is a Democrat running for governor of Texas.
In November 2016, Jackson was a pre-trial detainee at the jail after she was booked for "possession of a weapon in a prohibited place" for having a gun in her bag at the airport.
During her booking, in which she was initially identified as a female, having legally changed her gender, a nurse asked about Jackson's menstrual cycle when it emerged that she is transgender.
In front of the female inmates, one of the jail employees asked her: "Have you had everything done down there?"
Jackson lied and said yes "because she wanted this unnecessary humiliating harassment to end," the lawsuit states.
She was then taken to an enclosed corner of the room and directed to reveal her genitals.
After asking why, one of the lawsuit defendants, a jail employee, allegedly responded: "We need to know if you've had a sex change or not. We need to see if you have a penis or a vagina. We have to protect you. We can't put you with men if you have a vagina."
Eventually, Jackson complied and was taken to be held with men.
Jackson's lawsuit states that other inmates also told her "all the sexual things they wanted to do to her," and referred to her as a "he/she" and a "tranny."
According to the lawsuit: "A female officer...asked Ms. Jackson if she was alright. Upon responding that she was not alright, the female Unknown Dallas County Employee laughed and told Ms. Jackson, 'at least you have someone to talk to.'"
Officers repeatedly referred to her as a man in front of other inmates in what the lawsuit calls "the worst humiliation of her entire life."
After two subsequent arrests, Jackson was again placed with male inmates on both occasions, despite her protests and complaints.
She was also taken to a psychiatric unit twice because she felt suicidal.
"Each time that Ms. Jackson was incarcerated in Defendant Dallas County's facility, she was subjected to continual sexually harassing and offensive comments relating to her gender identity, her transgender status, and her gender expression, by jail staff and inmates," the lawsuit states.
Jackson's lawyers argue that Dallas County employees failed to follow their own policies on the treatment of transgender inmates and that they were improperly trained.
Her lawyers say Jackson's fourth, fifth and fourteenth amendment rights were violated by her treatment at the hands of Dallas County employees. She is seeking damages and a jury trial.
Valdez did not respond immediately to a request for comment.
Raul Reyna, a spokesman for Dallas County Sheriff's Department, told Newsweek: "Since this is current litigation, the Sheriff's Department does not normally comment on pending lawsuits."