Who Is Valerie Jarrett, the Former Obama Adviser Targeted by Roseanne Barr?
ABC canceled its hit sitcom Roseanne Tuesday after the show's star and namesake, Roseanne Barr, a vocal supporter of President Donald Trump, sent a tweet that was "abhorrent, repugnant and inconsistent with our values," according to ABC Entertainment president Channing Dungey.
In one tweet Tuesday morning, Barr responded to a comment about Valerie Jarrett, writing "Muslim brotherhood and planet of the apes had a baby =vj."
Barr later deleted the tweet and said it was a joke, adding "I apologize to Valerie Jarrett and to all Americans. I am truly sorry for making a bad joke about her politics and her looks. I should have known better. Forgive me- my joke was in bad taste."
In addition to ABC's canceling of Roseanne, Barr's talent agency, ICM Partners dropped her as a client.
"What she wrote is antithetical to our core values, both as individuals and as an agency," the company said in a statement. "Consequently, we have notified her that we will not represent her. Effective immediately, Roseanne Barr is no longer a client."
Valerie Jarrett, the target of the joke, is set to take part in an MSNBC town hall on racism Monday night. "The hour-long discussion will explore the current state of race relations in America through the prism of several recent events, including the arrest of two African- American men at a Philadelphia Starbucks," according to the press release.
Jarrett served as a senior advisor to President Barack Obama for both of his terms in office. Prior to that, she held positions as finance chair of Obama's 2004 Senate campaign, treasurer of his political action committee and later co-chair of his transition team in 2008.
Born in Shiraz, Iran, Jarrett received her law degree from the University of Michigan before working as the deputy corporation counsel for finance and development for Chicago Mayor Harold Washington.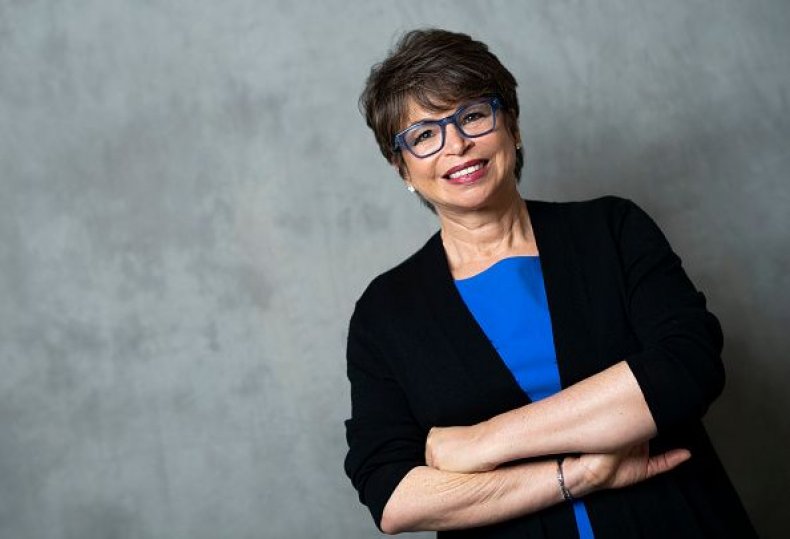 Jarrett got her start in politics in 1987 working for Chicago Mayor Harold Washington, the city's first black mayor, as deputy corporation counsel for finance and development. Before joining the Obama administration, she served as CEO of the Habitat Company, a real estate development company.
The Roseanne reboot premiered to record ratings for the network in March, totaling over 27.2 million telecast viewers according to Forbes. Before cancellation, pre-production was underway for an additional 13 episode season to return this fall.