'Valley of the Boom' Shows Zany Side of Silicon Valley's Early Beginnings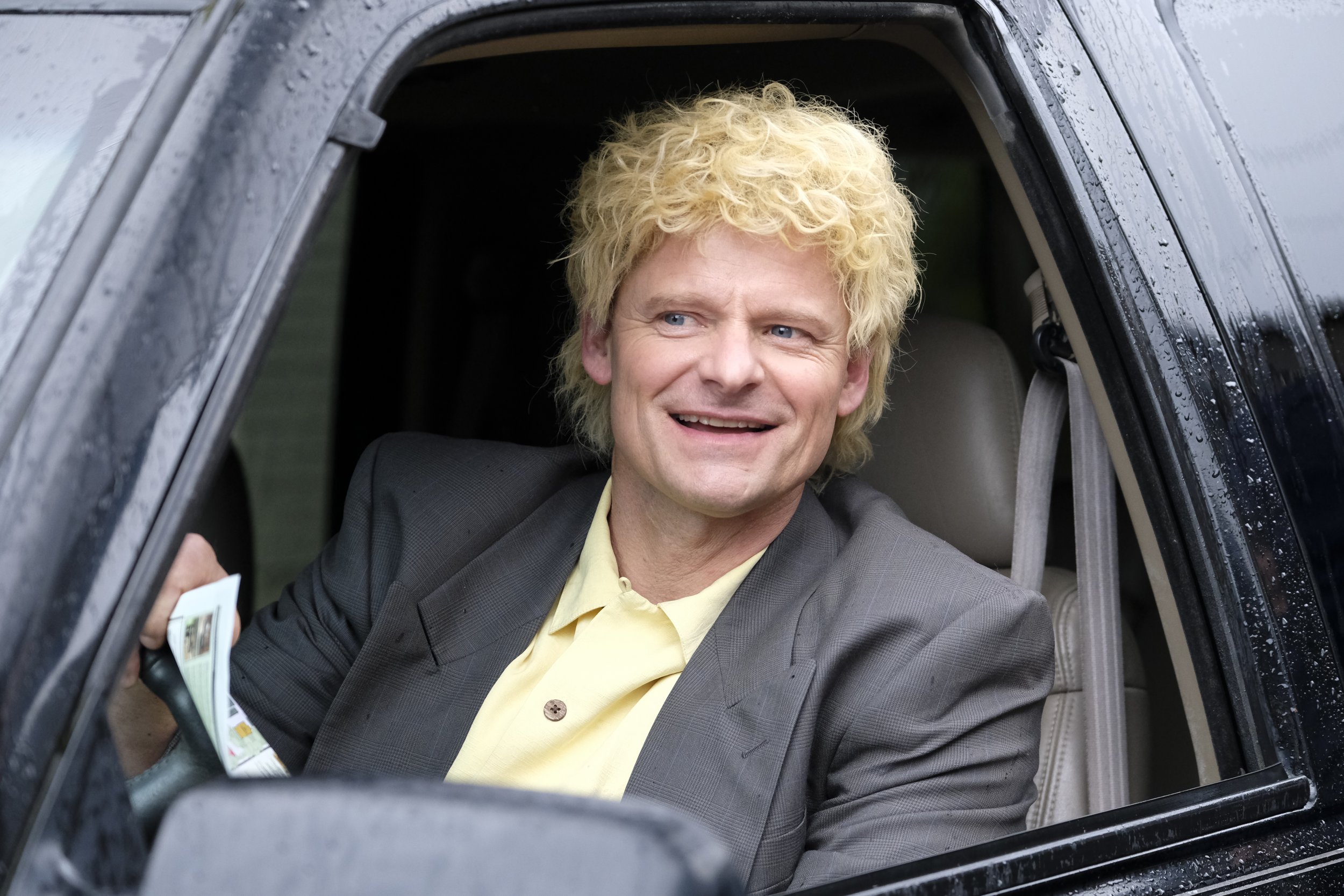 It's safe to say there's no other show on television right now quite like National Geographic's Valley of the Boom.
Valley of the Boom, created by Matthew Carnahan and executive produced by Arianna Huffington, is a six-part limited series that follows the story of notable people and brands from the 1990s tech world. The scripted docudrama stars Steve Zahn, Bradley Whitford and Lamorne Morris.
The tech world in Silicon Valley is not a new exploration for Hollywood. Audiences have notably seen this examined in HBO's acclaimed series Silicon Valley, which is gearing up to begin production in the summer of 2019. It's also been explored in films such as The Social Network (2010) and Steve Jobs (2015). However, what allows Valley of the Boom to standout from the pack is its unconventional approach to telling the tech city's origin story by exploring Netscape, Pixelon and social networking website, TheGlobe.com.
"Silicon Valley was and is a strange place; a Hollywood for geniuses," Carnahan said in a press release statement issued to Newsweek. "The dotcom boom of the '90s opened the floodgates for not just the amazing makers, but also Wall Street, mass media and a collection of fascinating charlatans."
Carnahan added, "I'm thrilled to have Bradley, Steve, Lamorne and this stellar cast lined up, especially because all of them are disruptors in their own way, just like the real people they're portraying."
Valley of the Bloom blends facts with satire to create its final end product—a show that isn't afraid to incorporate random, yet endearing, dance numbers. It has its characters cleverly break the fourth wall. It also managed to recruit some real-life tech players to help move the narrative along.
While the show brings a lot to the table, is there a need for a Silicon Valley origin story in 2019? Huffington, who launched The Huffington Post in 2005 and eventually sold it in 2016, suggested the series is relevant in 2019 due to technology's weight on society.
"This [show] is completely embracing technology but also recognizing the dangers that became clear for the first time, really, in a mass way in 2018," Huffington said at a private screening for Valley of the Boom on Friday. "So the timing was incredible because, in my new company, this is like a big part of what we're doing—helping people and companies live their lives without these incredible amounts of stress...that affects everything, including productivity."
"There was an opportunity to go to the beginning, to the big bang of where we are now. It's been an incredible way to understand what's going on right now," she added.
Valley of the Boom premieres Sunday at 9 p.m. ET on National Geographic.