You Can Now Walk Through Van Gogh's Magical Masterpieces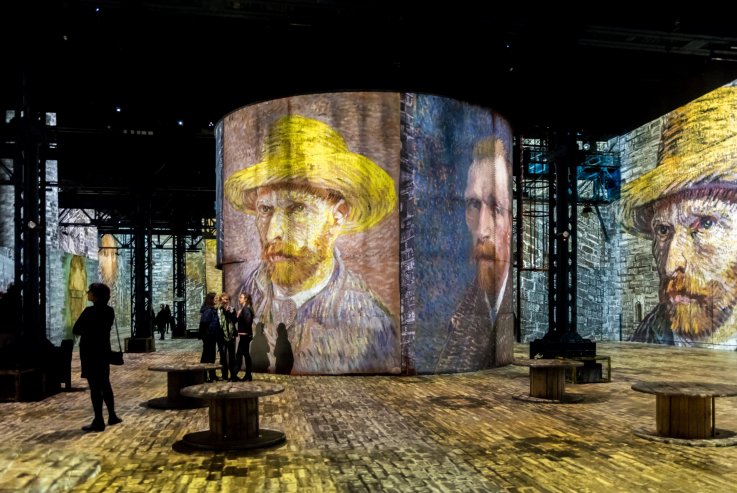 If you've ever wanted to walk under Vincent Van Gogh's starry sky or through a field of his sunflowers, you're in luck. Anew digital exhibition in the Atelier des Lumières in Paris immerses visitors in the paintings of Van Gogh (1853–1890), a genius who was not recognized during his lifetime and who transformed painting.
Projected on all the surface of the Atelier, this new visual and musical production retraces the intense life of the artist, who, during the last ten years of his life, painted more than 2,000 pictures, which are now in collections around the world.
The exhibition explores van Gogh's numerous works, which radically evolved over the years, from "The Potato Eaters" (1885), "Sunflowers" (1888) and "Starry Night" (1889) to "Bedroom at Arles" (1889). It highlights the Dutch painter's expressive and powerful brushstrokes and is illuminated by the bold colors of his unique paintings.
The thematic itinerary retraces the artist's life and his journeys in France, through Nuenen, Arles, Paris, Saint-Rémy-de-Provence, and Auvers-sur-Oise. Visitors are transported into the heart of his works, from his early to mature years, and from his sunny landscapes and nightscapes to his portraits and still lives.
The visual and musical work was produced by Culturespaces and directed by Gianfranco Iannuzzi, Renato Gatto, and Massimiliano Siccardi.