On Thursday, American news commentator Van Jones called President Donald Trump's refusal to concede the election to his Democratic President-elect Joe Biden a "kamikaze" mission, adding "he wants us to go down with him."
Jones made his comments during a discussion with CNN anchor Anderson Cooper. In the intervew, Cooper asked Jones what he thought about former Democratic President Barack Obama's recent comment that he's disturbed by Republicans who are supporting Trump's legal quest to overturn enough ballots to win the election.
"I'm more troubled by the fact that other Republican officials who clearly know better are going along with this, are humoring him in this fashion," Obama told CBS News' Scott Pelley on Thursday. "It is one more step in delegitimizing not just the incoming Biden administration, but democracy generally. And that's a dangerous path."
Referring to Obama's comment, Cooper said, "All these Republican senators are gonna stay silent because they're afraid he's gonna sabotage them," suggesting that Republicans may not be criticizing Trump for fear that the president's supporters could later vote them out of office.
Jones said that he thinks many people are "baffled" and don't know what to say or do in response to Trump's refusal to concede.
"This is unprecedented in the history of our republic," Jones said. "The President is embarrassing himself he's embarrassing the country."
"This is not America first. This is Trump first," Jones continued. "What you have right now is the President has strapped the country onto his own little kamikaze plane, and he wants us to go down with him. That's not America first."
Kamikaze planes were used by the Japanese military during World War II to crash into targets, killing the pilot and destroying the plane in addition to its intended target.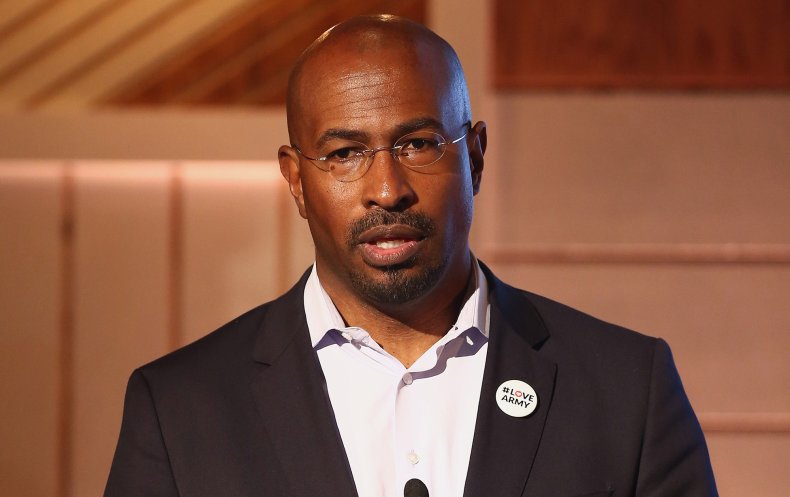 Jones also referred to the Trump Administration's refusal to allow Biden to receive intelligence briefings before being seated as president. Past presidents-elect have received such briefings after being issued a letter by the General Services Administration (GSA) as a step in the transition process.
Jones said he believed that Biden should be allowed to attend such briefings, even as Trump continues to challenge Biden's election in courts, so that both leaders will understand the security challenges facing the U.S. no matter who eventually serves as president. Several congressional Republicans have publicly agreed with Jones' suggestion.
Despite Biden being named president-elect by multiple news organizations, Trump has refused to concede and has launched numerous lawsuits alleging widespread voter fraud in key battleground states even though election officials from 49 states have said there's no evidence to support Trump's clams. Regardless, none of the lawsuits seem posed to overturn the vote into Trump's favor.
Newsweek contacted the White House for comment.