Vanderbilt Student Senate Approves Bill to Rename Calhoun Hall, Two More Buildings Due to Slave-Owning Past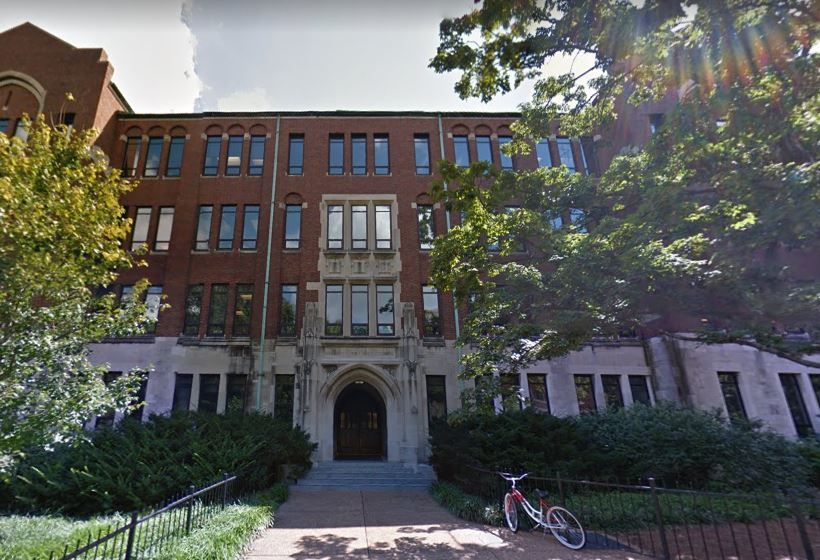 Vanderbilt University's Student Senate approved a measure on April 3 that called for the renaming of Calhoun Hall and two other buildings with strong ties to the university's earliest days.
Proposed by Student Body President Tariq Issa and Senator Hannah Bruns, the bill passed the Senate by unanimous vote, according to The Vanderbilt Hustler, the Nashville, Tennessee, university's student newspaper. Along with Calhoun Hall, it argued renaming consideration should also be given to McTyeire International House and Garland Hall.
"This is a really good way for Vanderbilt to be a leader, especially among Southern universities," Hannah told The Vanderbilt Hustler.
A Vanderbilt University spokesperson declined to comment to Newsweek on the issue of renaming the buildings.
Built in 1928, it was named after William Henry Calhoun and is home to the departments of communication studies, economics and political science, according to Vanderbilt's website. Born in Pennsylvania, Calhoun moved to Nashville, where he worked as a jeweler.
Calhoun, a supporter of the Confederacy and slave owner, was arrested and imprisoned by the Union Army in 1863, The New York Times reported. Given his past support of slavery, Vanderbilt students argued he's an inappropriate namesake for a campus building.
Decades after his death in 1865, his daughter Mary Etta Calhoun Foote bequeathed her estate to Vanderbilt in 1918, which provided half the funds to build Calhoun Hall. It was also partially funded by John D. Rockefeller's General Education Board, Vanderbilt's website said.
How the building was financed, Hank Senator Rob Lusk, a co-sponsor of the resolution, told The Vanderbilt Hustler could be problematic in getting it renamed.
In 2016, when Vanderbilt renamed Confederate Memorial Hall, it paid the Tennessee Division of the United Daughters of the Confederacy $1.2 million, the present value of the $50,000 donation that was made to construct and name the building. No institutional funds were used and the sum was paid with gifts from anonymous donors.
"That's the big question that [Vanderbilt Student Government] doesn't know the answer to," Lusk told The Vanderbilt Hustler. "Where do you get that money?"
Garland Hall, also built in 1928, houses the departments of anthropology, religious studies and sociology. It was named after Landon Garland, the university's first chancellor, who both was integral to laying the foundation for the prestigious university's success and owned 60 slaves, according to the Vanderbilt Historical Review.
Similarly to Garland Hall, McTyeire International House, a 97-person dormitory, was named after a figure central to the university's earliest years. Methodist Bishop Holland McTyeire was the first president of the Vanderbilt University Board of Trust and co-authored a book of three essays titled Duties of Masters to Servants. In his essay, McTyeire described how slaves should be treated, at times citing passages from the Bible to reinforce his point.
Christopher Bruns, Hannah's parent, posted on Facebook that the passage of the resolution was an occasion for "parent bragging," applauding his daughter for "getting it done" as a freshman senator.
"2023 is Vanderbilt's 150th anniversary, and my goal is that that year we unveil the renaming of all these buildings that currently have problematic names," Bruns told The Vanderbilt Hustler.