'Vanderpump Rules' Star LaLa Kent Swears It Was About Pasta—Not Cocaine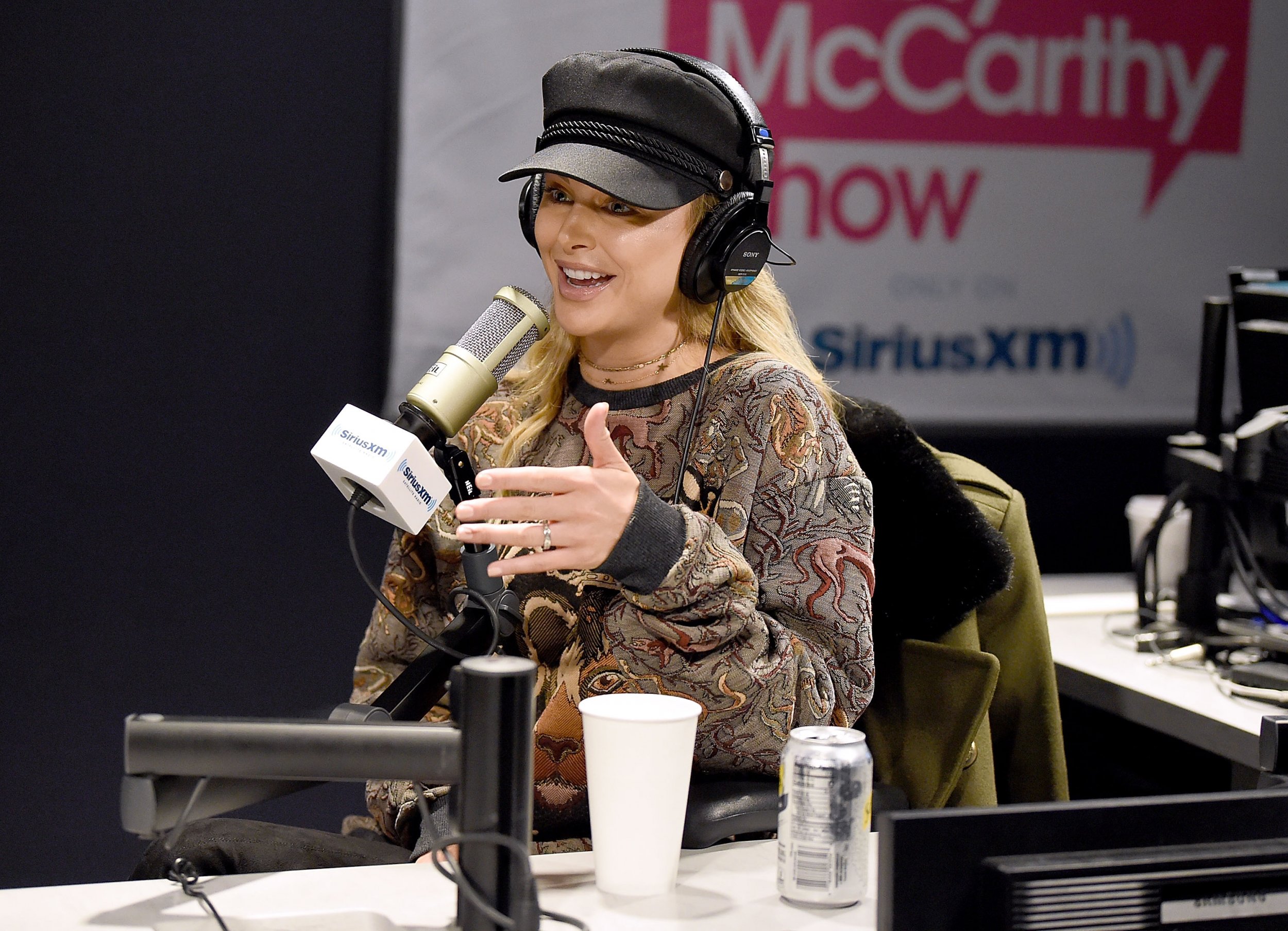 Sometimes a noodle is just a noodle. At least, that's if you believe Lala Kent from Bravo's hit show Vanderpump Rules.
In case you missed it, there was big kerfuffle after Kent and co-star James Kennedy had a screaming match on the show, which follows the employees of Lisa Vanderpump's restaurant SUR. The fight was sparked by Kent eating noodles from a plate belonging to Kennedy's girlfriend, Raquel Leviss. The scene climaxed as Kennedy sweatily shouted at Kent, over and over, "It's not about the pasta!"
It was a bit odd, and online rumors claimed the shouting was not about linguine—or any pasta, for that matter.
Podcast host Danny Pellegrino tweeted: "Lots of strangers are [direct messaging] me on insta to tell me that pasta is the cast code word for cocaine, so when Lala was talking about taking Raquel's pasta, it actually wasn't about the pasta. This may be lies, but if you know something say something."
But on Jenny McCarthy's Sirius XM show on Wednesday, Kent denied the big fight was about drugs. "I gotta ask about this whole fuckin' pasta thing," McCarty said. "Is pasta Adderall, is pasta coke?"
"No, it was legitimately pasta," Kent responded. "That day of filming the conversation was getting very, very heavy between James and [friend] Logan and just them being quote-unquote-gay. And I didn't like it so I tried to make the conversation more light-hearted by saying, 'The problem is we ate Raquel's pasta.'"
"And [Kennedy] went insane. I never thought it would go that far. I literally was shocked. Then people started saying pasta was a code-word for a drug that I've never touched in my entire life," Kent continued. "Keep in mind y'all, I did mushrooms one time, had a hell of time, never did them again. And then weed, which I've recently given up. I'm not a drug person, so I was actually very offended."
Other cast members, including Kennedy, supported Kent's assertion that while the fight wasn't about pasta—pasta is, in fact, just pasta.
"Pasta is not the code-word for cocaine, I swear," said cast member Kristen Doute on Bravo's Watch What Happens Live last month. "I actually almost ate the pasta. It's the angel hair checca at SUR and it is a huge portion. I would have eaten it too."
Some quick research does show SUR does have an angel hair checca dish that costs $18 and features basil, garlic, Roma tomatoes and olive oil. Of course if pasta was a code-word for drugs, why would anyone ever admit it? Perhaps we'll never really know.