On May 8, Vanessa Bryant filed a legal claim regarding the release of Kobe's helicopter crash scene photos taken by the Los Angeles County Sheriff's Department. Bryant is seeking damages for the "emotional distress and mental anguish" caused when it was revealed that several L.A. County Sheriff's Department deputies took and shared photos with unauthorized people of the January 26 crash scene. Her husband, their 13-year-old daughter Gianna, and seven others died in the crash.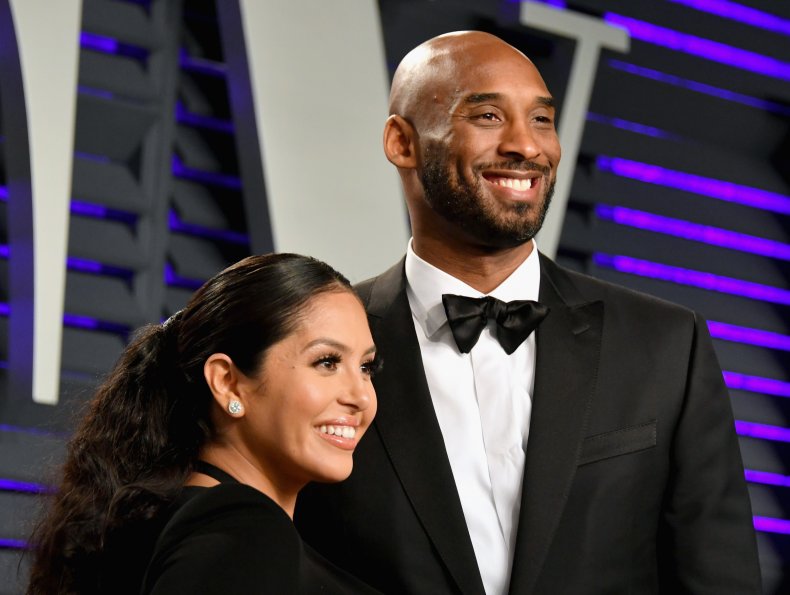 Photos of the crash scene were shared despite Bryant's conversation with Sheriff Alex Villanueva the day of the incident. She asked for the perimeter of the crash scene to be secured for privacy. Only the county coroner's office and investigators along with the National Transportation Safety Board were allowed to photograph the scene, Villanueva told reporters at the time.
"In reality, however, no fewer than eight sheriff's deputies were at the scene snapping cell-phone photos of the dead children, parents, and coaches," a document attained by People stated. "As the Department would later admit, there was no investigative purpose for deputies to take pictures at the crash site. Rather, the deputies took photos for their own personal purposes."
"Rather than formally investigate the allegations to identify the extent of dissemination and contain the spread of the photos, Department leadership reportedly told deputies that they would face no discipline if they just deleted the photos," the claim continues. "Mrs. Bryant was distressed to learn that the Department did not initiate a formal investigation until after the L.A. Times broke the story on or about February 28, and that the Department had taken few if any steps to contain the spread of the photos."
The claim goes on to read, "Upon information or belief, sheriff's deputies shared photos of victims' remains with individuals unaffiliated with the investigation for their own excitement and sense of self-importance, including one instance where a deputy shared photos to impress a woman at a bar."
The Los Angeles Times reported that Los Angeles County deputies shared graphic photos of the crash scene. It is unclear how many times the photos were shared, along with whether the deputies took the pictures at the scene themselves or received them from someone else.
The "department's mishandling of this egregious misconduct" only exacerbated Bryant's "emotional distress." She also fears that not all the photos were accounted for, and that she or her daughters will stumble upon them one day.
"The sheriff's deputies who took and shared the photos are thus liable for negligence, intentional infliction of emotional distress, and invasion of Mrs. Bryant's right to privacy in the death images of her loved ones," Bryant's legal team said.
On January 26, Kobe and Gianna Bryant died in a helicopter crash in Calabasas. The accident also claimed the lives of Payton Chester, Sarah Chester, Alyssa Altobelli, Keri Altobelli, John Altobelli, Christina Mauser and the helicopter's pilot Ara Zobayan.