Soccer Star Sydney Leroux Posts Image of New Tattoo Honoring Gianna Bryant
While fans, friends and family members and more have taken to social media to remember and honor the lives of Kobe Bryant and Gianna Bryant, some people close to the basketball legend and his rising star-athlete daughter are making their feelings more permanent.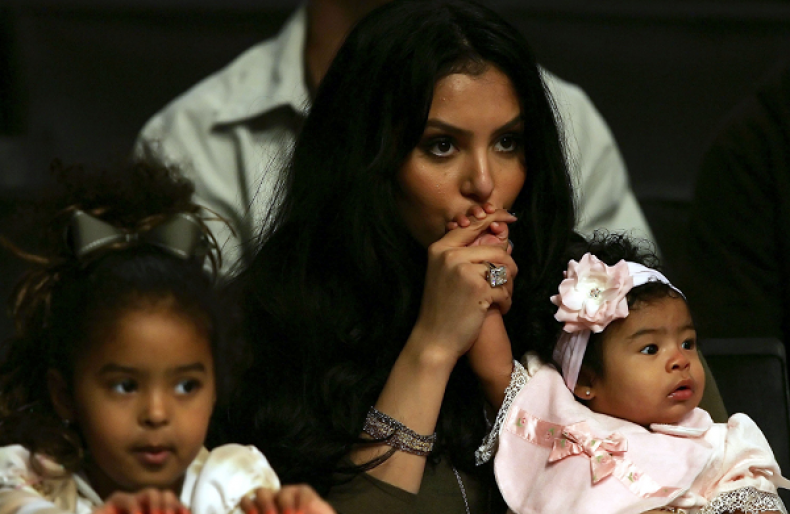 Soccer player and Bryant family friend Sydney Leroux memorialized 13-year-old Gianna by getting a tattoo of the number two. Vanessa Bryant, the wife and mother of Kobe Bryant's four daughters, shared a photo of Leroux's new artwork on her Instagram on Monday, the day of Kobe and Gianna's memorial.
"#2 Leroux. Thank you for honoring my Gigi. I love you," Vanessa Bryant captioned the photo.
Leroux, 29, an Olympic gold medalist and National Women's Soccer League star, sports a No. 2 jersey as a forward for the Orlando Pride. Two was also the basketball jersey number Gianna wore for Harbor Day School, which she attended in Corona Del Mar, California. The school retired the jersey number during a tribute ceremony for Gianna in early February.
Leroux, who shares 3-year-old son Cassius and 8-month-old daughter Roux James with husband and fellow soccer star Dom Dwyer, 29, shared a heartfelt message of her own honoring Gianna and her father just one day after their deaths in January.
"Gigi you were a star. Your dad told me that you were going to be better than he was. You had the gift no matter what you were playing," she wrote. "I know you'll be looking down on your mom and your sisters with your big smile while shooting hoops with your dad, doing what you both love."
Noting their jersey numbers, Leroux added: "2 will always be ours."
Leroux went on to thank Kobe Bryant, who was 41 when he died, for "allowing me into your beautiful family.
"Thank you for believing in me. Being there for me during the good times and the tough ones," she continued. "For your crazy book recommendations and your quotes. For helping me write. For teaching me to never soften for anybody. For teaching me about the darkness and the light and the villains becoming the heroes. I won't forget any of it. I'll miss you."
Kobe and Gianna were killed in a helicopter accident in Calabasas, California, on January 26. The helicopter pilot, Ara Zobayan, 50, also died in the crash along with passengers Payton Chester, 13; Sarah Chester, 45; Alyssa Altobelli, 14; Keri Altobelli, 46; John Altobeli, 56, and Christina Mauser, 38.