Vanessa Hudgens Says Netflix's 'The Princess Switch' Was a 'Fun Challenge'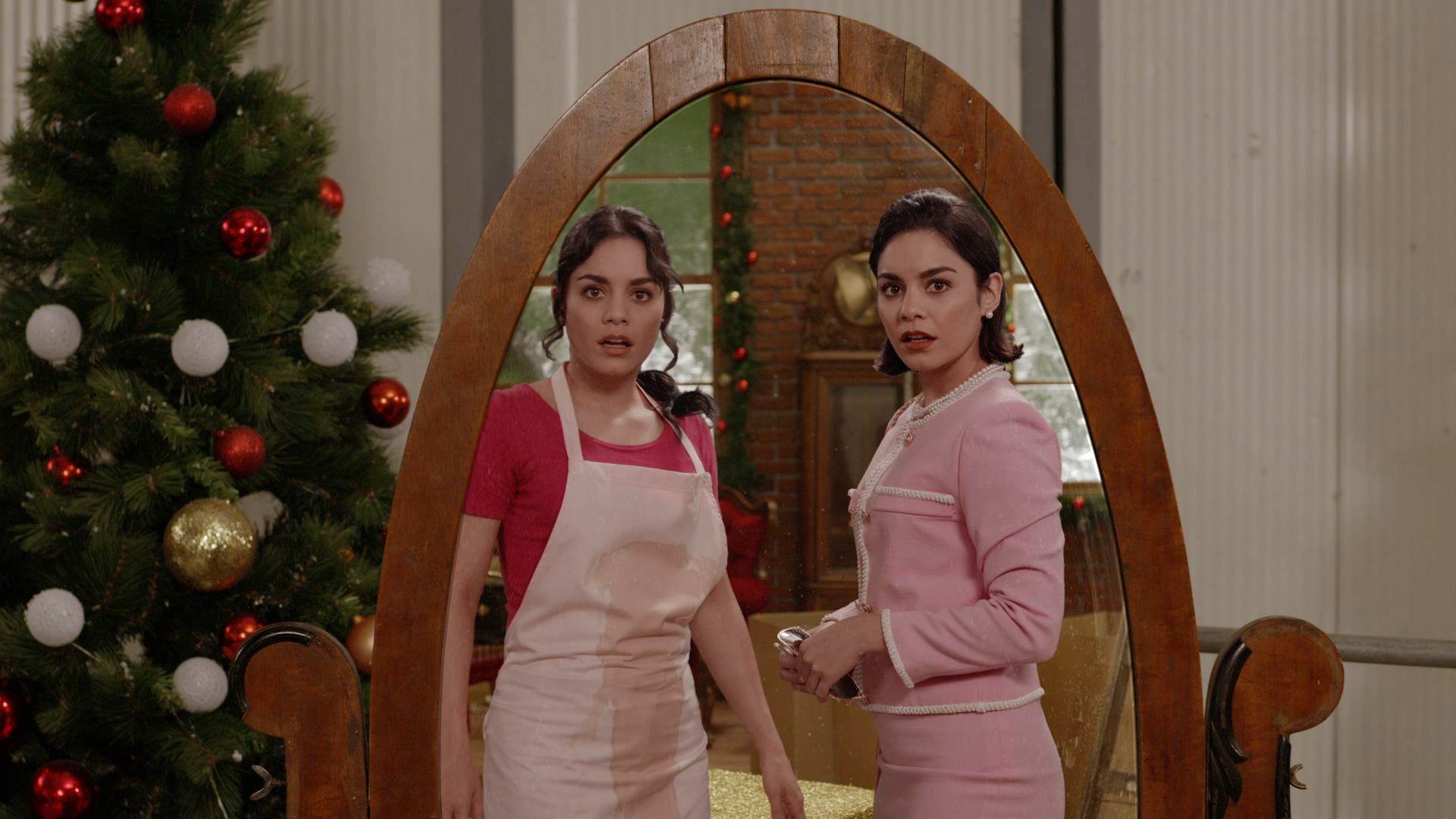 Vanessa Hudgens got into the holiday spirit a bit early this year. The actress starred in her first-ever Christmas movie, titled The Princess Switch, for Netflix on November 16. Since it's arrival, this festive rom-com has been the buzz of the internet.
Netflix has proven itself a game-changer within the romantic comedy realm. In June, it delivered subscribers Set It Up—a film starring Zoey Deutch and Glen Powell that echoes beloved rom-com classics. The platform made stars out of Lana Condor and Noah Centineo, who appeared in August's To All The Boys I've Loved Before. Audiences were also gifted the Joey King-led The Kissing Booth in May and Sierra Burgess Is a Loser with Riverdale's Shannon Purser in August. Now, Netflix is revisiting the rom-com genre with a Christmas-themed twist in The Princess Switch.
Directed by Michael Rohl and written by Robin Bernheim, The Princess Switch follows Chicago-based baker Stacy De Novo (Hudgens) as she switches places with Lady Margaret (Hudgens) ahead of her wedding to Prince Edward. Stacy and the duchess share an uncanny resemblance, which makes the swap easy at first. However, trouble arises as the pair fall in love with each other's romantic interests.
"[The] most fun [part] was creating two different characters and allowing them to live in moments together," Hudgens, 29, told Newsweek by email. "[The] most challenging was going back and forth in a scene shooting out both characters. It was a little confusing but a fun challenge."
Hudgens, a Disney alum, explained how she was initially attracted to her dual role of Stacy and Lady Margaret in The Princess Switch due to her love for one particular Disney classic, saying: "I grew up the biggest fan of [The] Parent Trap and loved acting out the scenes with my sister. I thought this could be that for a new generation."
Due to Lady Margaret's European background, Hudgens had to perfect an English accent for the flick. An accent can make or break a performance, including Meryl Streep's praised Polish accent in Sophie's Choice to Dick Van Dyke's butchered British cockney accent in Mary Poppins.
Hudgens's English accent was a solid effort on her part. However, she had to put in a lot of work to get the accent just right.
"I mean with anything, practice makes perfect," she said. "By no means do I think it's perfect, but I'm really happy with the end result. A lot of hours were spent doing weird tongue twisters and articulation drills."
The Princess Switch is now streaming on Netflix.