Vanessa Trump Deletes Tweet About Sending Children to Summer Camp Amid Border Separation Outcry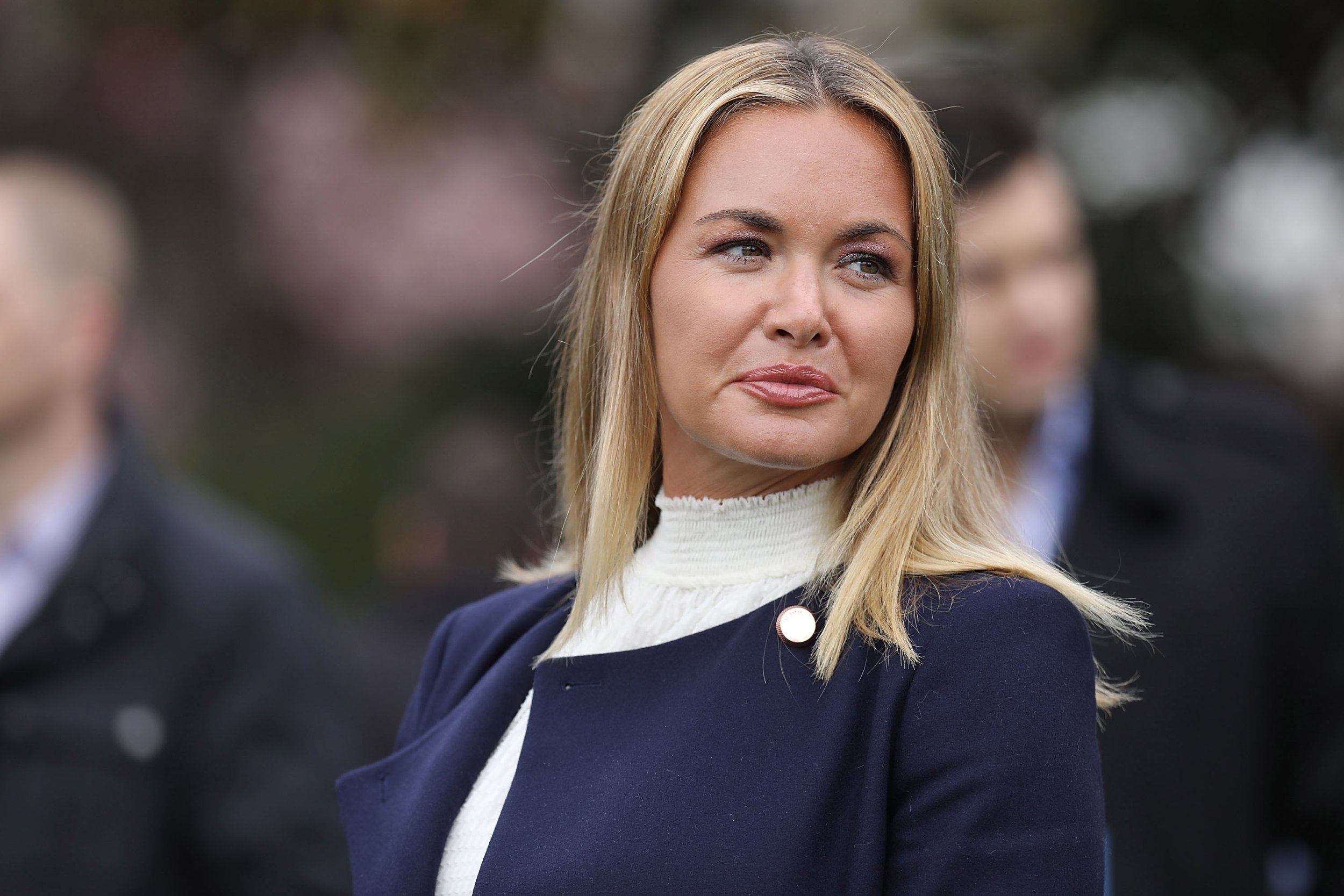 Vanessa Trump deleted a tweet Wednesday about sending her children to summer camp just hours after posting it. The soon-to-be ex-wife of Donald Trump Jr. received immediate backlash for the tweet from people furious with the Trump administration's policy of separating immigrant children from their parents at the border.
"Last trip with my kiddies before their summer camps start," Vanessa Trump said in the tweet, which included pictures of her five children.
Several commenters on Twitter criticized the timing of the tweet. As part of the Trump administration's "zero tolerance" immigration policy that Attorney General Jeff Sessions announced in April, at least 2,000 children have been separated from their parents in just six weeks. Recent photos of children in cages and audio released by ProPublica of children crying for their parents have sparked public uproar.
The wording of the tweet echoed Fox News host Laura Ingraham's defense of the detention camps used to hold children in South Texas. "As more illegal immigrants are rushing the border, more kids are being separated from their parents," Ingraham told viewers. "And temporarily housed at what are, essentially, summer camps."
Vanessa Trump, who announced in March she and the president's eldest son are separating, deleted the tweet about two hours after it was posted.
Actor George Takei was one of the high-profile names to criticize the tweet, describing it as "taking tone deafness to a whole new level."
Responding to Takei, professional wrestler Lance Storm tweeted, "Tone deaf would mean this is unintentional. No way this wasn't intentional."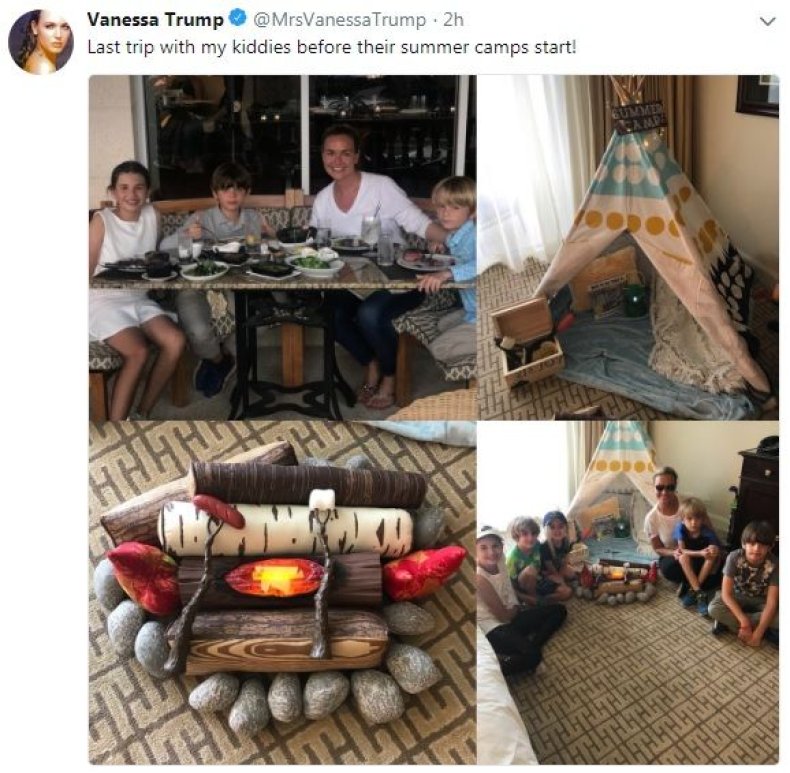 Melania Trump and Ivanka Trump have also been criticized for tweets they posted recently. The first lady posted a picture of herself Tuesday with the king and queen of Spain at the White House, along with the caption, "I enjoyed tea & time together focusing on the ways we can positively impact children."
One commenter on Twitter shot back, "Did you show her the pictures of the children in cages? You need to stand up to your husband. His policies are atrocious, and they are embarrassing to the United States."
Ivanka Trump has also continued to post pictures and messages about her children, while Democrats and a growing number of Republicans have urged her father, President Donald Trump, to end his administration's policy.
"This is a story about mothers and their vital roles as mothers," MSNBC's Mika Brzezinski said. "When you have babies being taken away from their mothers, you have to ask why the counselor to the president—who was brought in to help the president perhaps create good policies surrounding women, parental leave and domestic policies—is so tone deaf to post a picture about her special day with her daughter."