Vanessa Trump Opens up About Suspicious Package Incident After Week of Mail Attacks Against Democrats: 'It Was a Cowardly Act'
Vanessa Trump has opened up about receiving a envelope filled with white powder intended for her now-estranged husband Donald Trump Jr. after a week of mail bomb attacks targeting high-profile Democrats.
"It was a cowardly act against a mother," she said in a statement to Axios on Friday night. "And even today, every time I open the mail I feel the same fear in my heart as I did that day."
In February, Vanessa Trump opened a package addressed to Donald Trump Jr. that was filled with a mysterious white powder. The mother of five was rushed to the hospital and put on Cipro medication for what she called the "longest two weeks" of her life. During that period, she says she continuously thought about the "horrifying possibility that I would never see my five beautiful children again."
After an investigation, the powder in the envelope was determined to be unharmful.
Vanessa Trump had remained silent about the incident until this week, when a Florida man was arrested in connection to mailing at least 13 suspicious packages to high-ranking government officials and celebrities who are outspoken critics of President Donald Trump.
Pipe bombs were addressed to the homes of former President Barack Obama, former Secretary of State Hillary Clinton and former Vice President Joe Biden. Suspicious packages were also sent to senators Cory Booker and Maxine Waters, former Attorney General Eric Holder, ex-Democratic National Committee chairman Debbie Wasserman Schultz, actor Robert De Niro, billionaire George Soros, and CNN offices in New York. None of the devices detonated and no one was injured.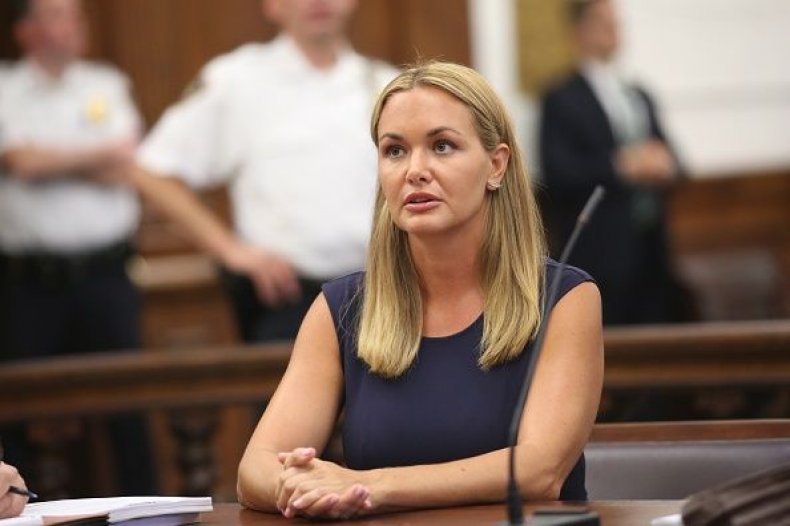 Shortly after attacks began, President Trump called for "unity" and said that protecting the American people was his top priority. But since then Trump has repeatedly slammed the media for creating an atmosphere of "anger" in the United States through biased reporting. He has also complained that news coverage of the mail attacks has overshadowed other recent initiatives by his administration, like combatting high drug prices.
Law enforcement apprehended Cesar Sayoc on Friday afternoon after finding forensic evidence tying him to the crimes. The suspect's van was covered in stickers and paraphernalia showing support for President Trump and Mike Pence. One of the stickers read "CNN sucks," while another featured a photo of Hillary Clinton with a red target covering her face.
"These recent acts are the acts of a coward and nothing more than terrorism, pure and simple," Vanessa Trump wrote. "No one, regardless of political party or ideology, should ever have to go through what I went through."
She went on to praise law enforcement officials for "swiftly catching one of the alleged perpetrators."
"I hope that he and anyone else who had any involvement in these grotesque attacks are prosecuted to the fullest extent of the law," she added.
Donald Trump Jr. responded to his ex-wife's statement on Twitter, writing: "I am so proud of the mother of my children for sharing this story which caused our family so much pain. These acts of terror are not owned by one political party. I wish all Americans would acknowledge that fact and condemn all violence. Thank you, Vanessa."