A Vanilla Ice-Cream Crisis Looms Just in Time For Summer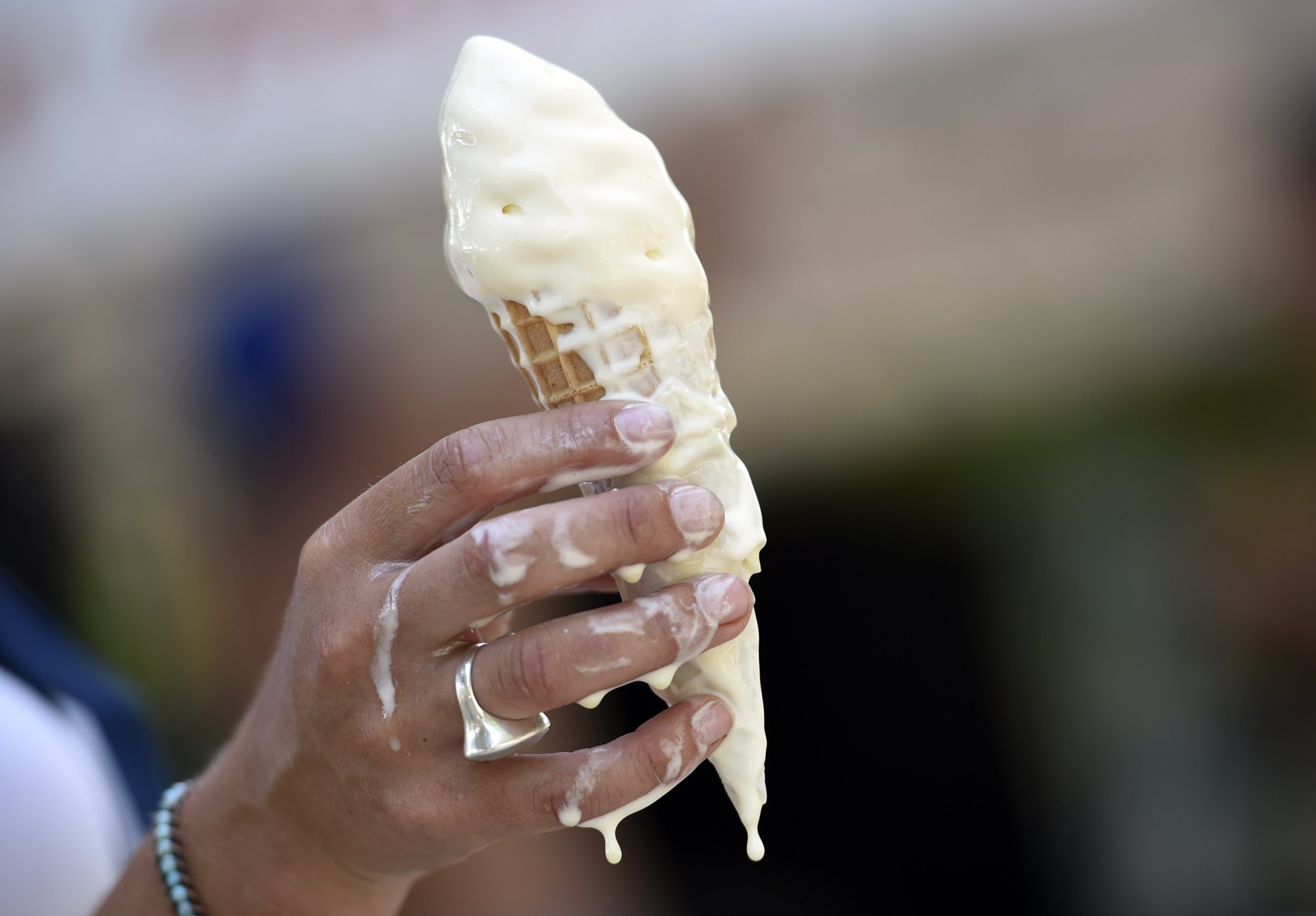 The global price of vanilla has soared after Madagascar, the world's biggest supplier of vanilla pods, experienced a poor harvest in 2015.
In 2011, a kilogram of vanilla beans would cost about $20. By January 2016, prices had risen to $200 a kilogram, Food Business News reports.
"It's a big deal. I got a letter from our vanilla supplier and nearly fell out of my chair—the cost had doubled in two months," Jennifer Dundas, owner of Brooklyn-based Blue Marble Ice Cream, tells the New York Post.
Shortages forced James Coleridge, owner of the world-renowned Bella Gelateria in Vancouver, to cease production of vanilla ice cream in early March.
Mexico and Tahiti are also popular exports of the vanilla bean, but it is the Madagascan vanilla that possesses distinctive qualities; it is creamy, sweet and aromatic in flavor.
"You can get vanilla extract all over the world but we chose Madagascar because it had the greatest depth of flavor," Charlie Thuillier, founder and managing director of the ice-cream brand Oppo, told The Guardian.
Expense is not the only issue. The quality of the vanilla is compromised when prices are high, because farmers pick beans early, resulting in a less intense flavor that has not had time to develop, according to market experts.
Demand for vanilla has increased in foreign markets , particularly in Asia where economic gains mean more people can afford sweet treats—notably, vanilla ice creams.
Even if production levels return to normal, experts predict that prices will not. Harry Rao, a director of Vanillamart, an importer of vanilla pods, tells The Times: "Madagascar always dictates prices. It's not a controlled market; a few big suppliers dictate the prices. The cost of vanilla tends to rise quickly but fall very slowly."
"Vanilla is every ice-cream company's biggest-selling product. You can bring out a niche flavour but vanilla will still be top. You've just got to take the hit on it because customers would notice the difference," says Dave Bishop, the production manager at New Forest Ice Cream in Hampshire, England.
So, with alternative flavors ruled out as potential replacements, in the run up to summer it looks like vanilla is definitely here to stay, despite the expense.