Elisa Lam's 'Nouvelle Nouveau' Blog from 'The Vanishing at the Cecil Hotel' is Still Online
The Vanishing at the Cecil Hotel is Netflix's latest true crime documentary, which looks at the events that led to student Elisa Lam's body being found in a water tank on the roof of a hotel that had a spooky reputation as the "Hotel Death" thanks to a number of murders and suicides that took place in the building, which was also the inspiration for the "Hotel" season of American Horror Story.
In order to give voice to Lam, and to explore her mental state in the days leading up to her disappearance in January 2013, the Netflix series uses excerpts from her real Tumblr blog, Nouvelle Nouveau, with dramatic reconstructions showing her posting and voiceover reading from her posts. Eerily, his blog is still up, with viewers able to see it at nouvelle-nouveau.tumblr.com.
Even spookier still, the blog features dozens of posts that were released after February 2013, when Lam's body was found. Rather than some sort of ghostly blogging, however, it seems that the student scheduled posts to be released in the future while she was still alive.
This makes it difficult, however, to know which was the final post she made before her disappearance. There are a number of posts, however, that may give an insight into her time in the months before her death.
Particularly, there are a number of posts from January 2013 that suggest she was not in an emotionally strong place in the month that she died, perhaps enforcing the coroner's view that she had died of accidental drowning, with her bipolar disorder as a contributing factor.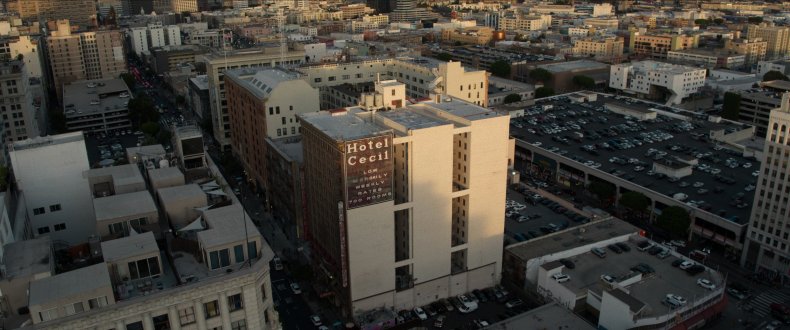 On January 9, for example, she wrote: "#bit of an emotional wreck atm...Having depression seems to mean that you've lost the ability to even help someone else in trouble....I don't want to end up bitter and resentful and angry at everyone."
On Jan 3, meanwhile, she posted: "I think I'm having that delayed breakup meltdown. Rough days. It's sunk in how lonely I am...I just want a friend. No I want more, I want a group of friends."
The day after that, she posted some of artist Frida Kahlo's final words, writing: "I hope the exit is joyful—and I hope never to return."
Of course, these comments may have just been the standard musings of a slightly young person that have only become telling through context. For example, the January post: "I'm going out tonight. I really hope no creeper comes near me," seems like a standard worry of a young girl going out alone in Los Angeles until something strange happens to that girl, at which time it seems like a macabre premonition that can launch a thousand theories.
After the student went missing, her Tumblr was used by the police to retrace her steps.
Speaking about the show's choice of using her Tumblr posts, The Vanishing at the Cecil Hotel director Joe Berlinger (who also directed The Ted Bundy Tapes) said to The Independent: "We chose to have her Tumblr excerpts because it was the most honest and authentic way to create a three-dimensional portrait of her, and to make sure this series is victim-focused. Those are all her words.
"She's not here to speak for herself, but this is the closest thing we could get to that because we're hearing directly from her about how she was feeling and what she was thinking about. We wanted to make sure we were telling Elisa's story as accurately as possible."
The Vanishing at the Cecil Hotel is streaming now on Netlfix.