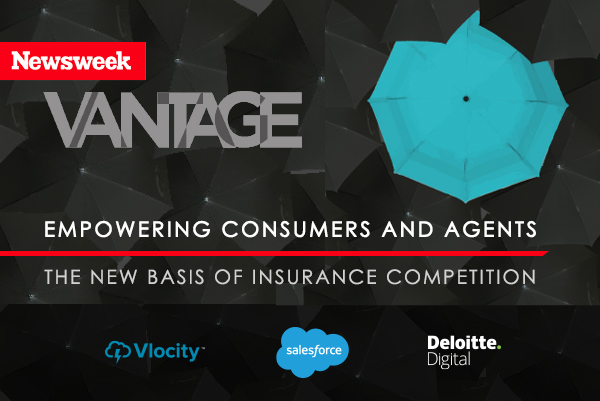 Meeting changing customer expectations is a challenge across industries. The opportunities created by digital technology and threats from innovative companies require firms to increase their capabilities regarding how and when they service prospects, customers and distributors.
Click here to download the full Vantage report
Insurance is no exception. However, the risk-adverse culture and legacy infrastructure that exist in most incumbents present special challenges. The "why" they need to change is well known, but the "what" and the "how" are less clear.
To bring some quantitative analysis to these questions, Newsweek Vantage surveyed 300 C-level insurance executives about the current and future state of customer engagement in their firms. An analysis of the results suggests actions that can be taken to create short-term business value, as well as strategies for the medium term.
The survey respondents were 300 C-level insurance executives, evenly distributed across Asia, EMEA, and North America. Input was received from all major lines of business, with the majority coming from Life and Annuities (45%) and Health (33%). These leaders represented a broad number of functions within their firms, with the largest groups involved in claims, operations, corporate leadership and business unit leadership. Almost one half of insurers represented write between $100 million and $499 million in gross written premiums (GWP) annually; another 25% write between $500 million and $999 million.
This group of survey respondents offers valuable perspectives on how insurance executives view their customers, how their companies are responding to rising expectations, and what their priorities are going forward.