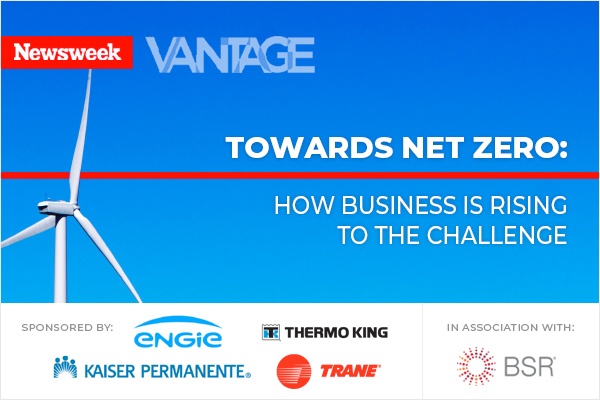 To avoid catastrophic climate change, the world needs to reduce to 'net zero' emissions of greenhouse gases within the next three decades. This is the message from climate science, and it is one that business has woken up to. Indeed, in a survey of over 300 multinational companies, two-thirds said the latest report by the UN's authority on climate change, the IPCC, had influenced their company to raise its ambition.
But more than the science–our research helps confirm that climate change is impacting business now. Seven in ten companies say availability of inputs is being curtailed owing to climate-related events. Adding those who have experienced rising costs of supplies, and the share witnessing climate-related supply chain disruptions rises to almost nine in ten. For more than six in ten companies, climate change is also having a direct impact on their operations.
Click here to download the full Vantage report
Businesses, especially very large ones under the scrutiny of shareholders, customers—and, increasingly, their own employees–are starting to act. Of those we surveyed, some three-quarters said they are planning to achieve net zero emissions, of which almost nine in ten say will do so by 2030–by which time globally, emissions need to be half of levels today.
The critical question is whether it will be enough. The bulk of many companies' emissions occur in the supply chain–indirectly, in how inputs are sourced and shipped, and how products are used and then discarded. For now, most companies are targeting emissions from their own operations, but there is growing focus by leading companies, investors and advocacy groups on value chain emissions. Many companies are revising procurement standards; the leaders actively engage and support key suppliers to reduce emissions. This is backed by our survey, where six in ten executives say they will require main suppliers to switch to renewables as part of their net zero goals.
This means that even smaller companies need to prepare for net zero. Yet our survey indicates that ambition drops in line with company size. Smaller companies face greater financing constraints and may lack the knowledge and tools to measure their impact and achieve deep reductions.
All the more important that policies, too, are aligned. Executives urge governments to set the right standards and incentives, and put a price on carbon to encourage faster progress–something an overwhelming majority are in favor of. Though an increasing number of countries are setting net zero goals, the world is still far from where it needs to be. Now that the business case is clear, it is surely time for all players to act.