Updated | Children are vaping in schools, teachers and health and education officials have warned. Kids are hiding e-cigarette vapor under their shirts as they smoke in hallways, bathrooms and even classrooms, the Associated Press reported.
The news came just days after the U.S Food and Drug Administration (FDA) started a nationwide crackdown on e-cigarettes, including efforts to stop their sale to minors online.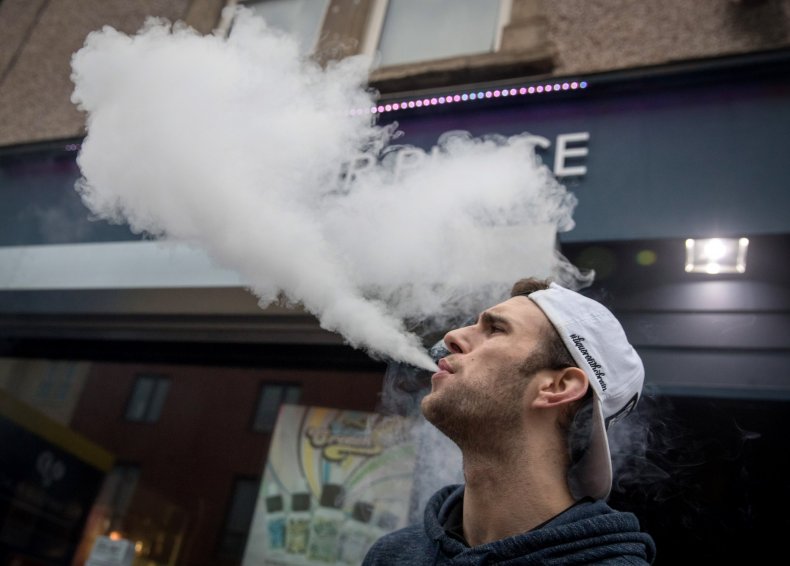 "We've seen significant increases across the student body," Robert Keuther, principal at Marshfield High School in Massachusetts, told AP. "This is not something specific to one group of kids. It's across all of my grades, nine to 12. It's all students."
Juul e-cigarettes, easily concealable vapes shaped like a flash drive, have come under fire from teachers, who think the product's slim design and sweet flavors are aimed at minors.
"There's a reason why it's marketed that way," Keuther said. "We wish there was a way to curb that, because the industry is clearly targeting younger kids."
Juul Labs, the manufacturer, claims on its website that it markets its products "responsibly, following strict guidelines." The website itself is intended to block out underage visitors. A Juul Labs spokesperson told Newsweek via email that the vape's shape is "a prime example of our intention to develop something different than a cigarette to help current adult smokers switch."
On Wednesday, Juul Labs launched what it called a "comprehensive strategy" to address underage use. Its products, the website states, are designed for adults wanting to "switch" from traditional cigarettes.
According to the CDC, vaping may benefit some adults who entirely replace regular cigarettes with the electronic variant. But they're not safe for children, young people, pregnant women and adults who don't already smoke.
The long-term effects of vaping aren't well studied, but the product's aerosol may contain cancer-causing chemicals and flavorings linked to serious lung disease. Juul uses vapor with a higher concentration of nicotine than traditional tobacco cigarettes, the AP reported.
While some states have raised the minimum purchase age to 21, plenty of minors are still getting their hands on the devices. Students are buying stealthy vapes like Juul online and from older kids in school hallways, the AP reported.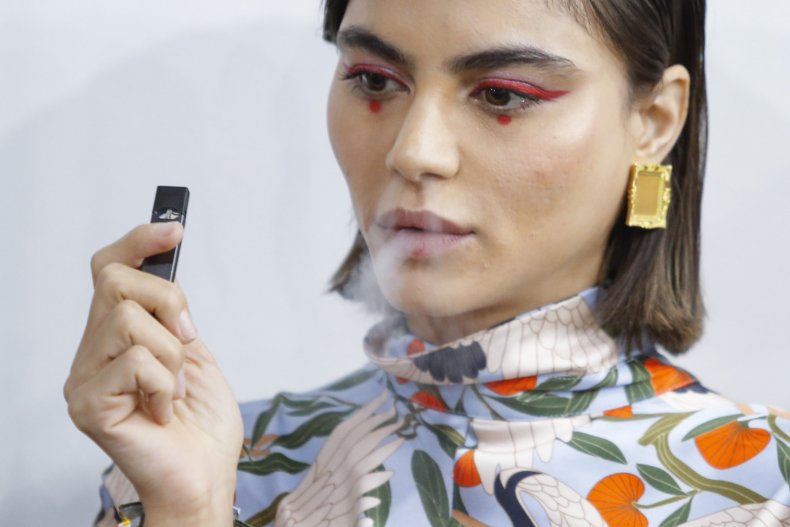 The FDA has started a new initiative to stamp out minors' use of e-cigarettes, including a "blitz" of certain retail establishments and efforts to curtail online Juul sales to them. "Protecting our nation's youth from the dangers of tobacco products is among the most important responsibilities of the U.S. Food and Drug Administration—and it's an obligation I take personally," FDA commissioner Scott Gottlieb said in a statement.
Vapes can also dispense cannabis, prompting several New Jersey schools to ask offending students to take drug tests. Other establishments, such as New York's Plainedge High School, have placed sensors that can detect e-cigarette vapor in bathrooms.
Edward Salina, superintendent of Plainedge Public Schools, praised the sensors, telling the AP, "The truth of the matter is the kids see it, they know what it is—and it in itself is a deterrent."
This article has been updated to include comment from Juul Labs.