Is Vaping Bad for You? Rise in Teen Tobacco Use Linked to E-Cigarettes Like Juul, CDC Says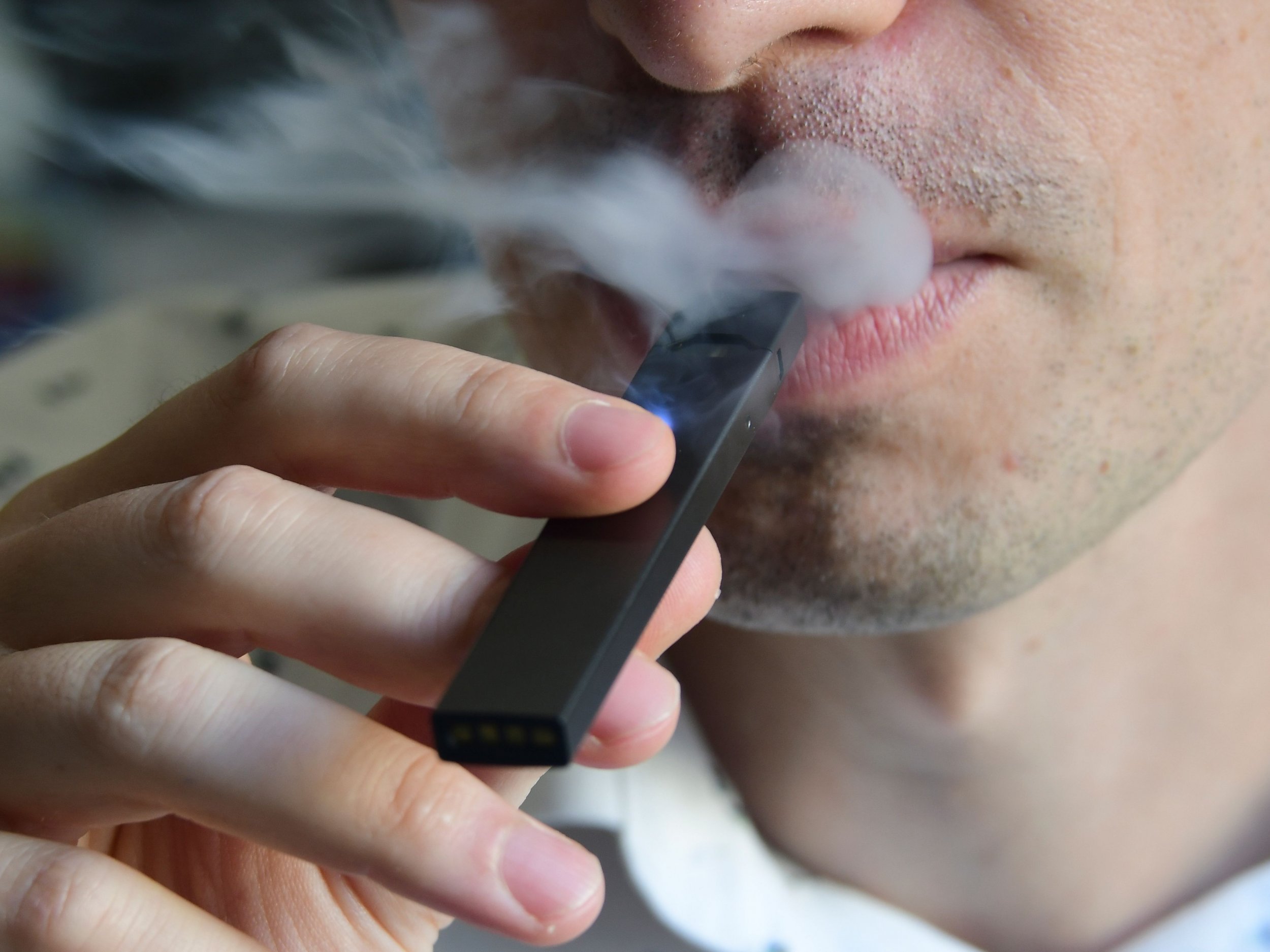 The number of teen tobacco users increased in 2018, a surge the Centers for Disease Control and Prevention blamed on e-cigarette use.
In a report published on Monday, the CDC said 4.9 million middle and high school students used some type of tobacco product in 2018. This was an increase of 1.3 million users from 2017 when 3.6 million teenagers were considered to be current users.
To put the 4.9 million users in perspective, the CDC explained it was the equivalent of more than one in four high school students and about one in 14 middle school students.
"This increase—driven by a surge in e-cigarette use—erased past progress in reducing youth tobacco product use," the CDC said.
The CDC explained that there were no changes in the use of tobacco products except for those who were using e-cigarettes. E-cigarette youth users were up by 1.5 million users in 2018 and for the fifth year in a row, e-cigarettes were the most commonly used tobacco product. Two in five high school students and one in three middle school students used two or more tobacco products in 2018.
The high school group most likely to use any tobacco product was non-Hispanic white students, followed by Hispanic students, non-Hispanic other race students and lastly, non-Hispanic black students. Men also used tobacco products more frequently than women.
"The skyrocketing growth of young people's e-cigarette use over the past year threatens to erase progress made in reducing youth tobacco use. It's putting a new generation at risk for nicotine addiction," CDC Director Dr. Robert Redfield said. "…Youth use of any tobacco product, including e-cigarettes, is unsafe."
Tobacco is the leading cause of preventable disease and death in the United States, according to the CDC, and 70 chemicals found in cigarette smoke can cause cancers. Other concerns include tobacco use affecting brain development and impacting learning, memory and attention.
To combat the rise in tobacco use, the CDC recommended:
Increasing the cost of tobacco products
Protecting people from secondhand smoke and e-cigarette aerosol
Create media campaigns that warn about the dangers of tobacco use
Increasing the minimum age to buy tobacco products to 21 years old
Dr. Scott Gottlieb, the commissioner of the Food & Drug Administration, called the data a "sobering reminder" of the rise in e-cigarette use. He added that if the trend continues in 2019, tough decisions will have to be made regarding the regulation of e-cigarettes.
In response to the CDC's study, Jennifer Hunter, Altria's client services senior vice president, corporate citizenship, said kids should never be using tobacco products. She added that the company shares in the FDA's concerns about teenagers using e-cigarettes.
"We remain committed to being part of the solution," Hunter said. "Raising the legal age of purchase for all tobacco products to 21, which we strongly support, is the single most effective way to address underage use."
She said the company, whose operating companies include Marlboro, Black & Mild and Skoal, continues to meet with state and federal policymakers and is ready and willing to work with all interested parties.
This article has been updated to include the response from Altria.