A man from Wisconsin is fighting for his life after vaping a cartridge containing THC—the main psychoactive constituent of cannabis—he bought on the street.
The family of the unnamed 26-year-old from Burlington say he is now in a critical condition, after doctors had initially believed that he was suffering from pneumonia.
His condition then deteriorated. Within 24 hours, he was being sedated and put into a medically-induced coma at the city's Aurora Memorial Hospital.
"These street vapes are very, very dangerous. My brother nearly lost his life. The trauma that he caused to his lungs is significant, the trauma that he caused to his heart is significant," the victim's brother, Patrick DeGrave, told Fox 6.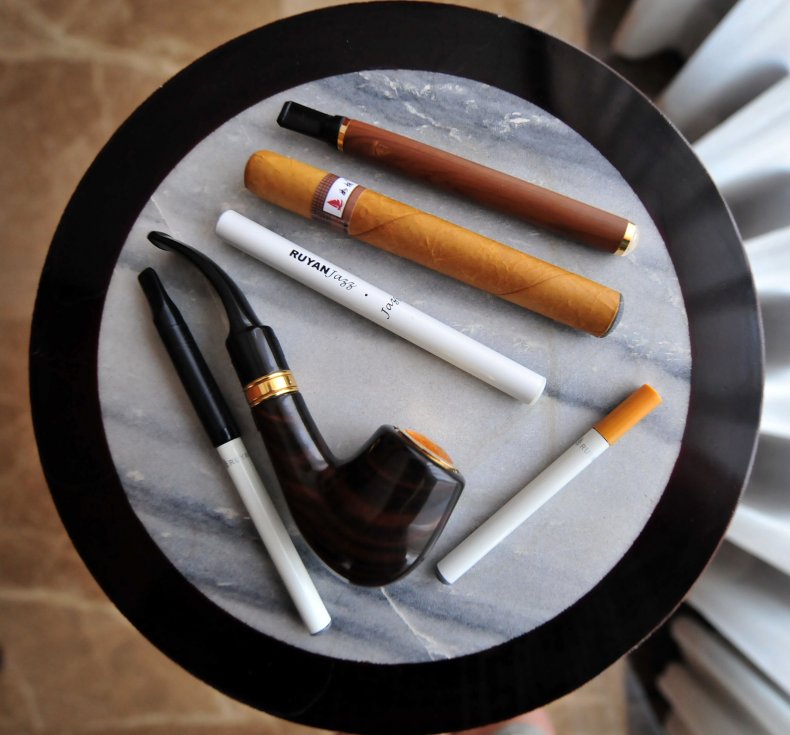 "It's wait-and-see. We're uncertain right now if he'll ever fully recover from this."
A study carried out last year at the Johns Hopkins University School of Medicine found that cannabis gets users who vape can get higher than smoking the psychoactive drug.
"These vapes can cost you your life," DeGrave added.
Three other people were being treated at the same hospital for suspected vaping-related injuries, while in the Milwaukee area, eight teenagers have been hospitalized with severe lung damage believed to be linked to vaping, the Journal Sentinel reported.
Vaping use among teenagers in the U.S. has jumped 78 percent over the last few years, Michael Gutzeit, chief medical officer for Children's Hospital of Wisconsin, said.
"Vaping in teenagers is something that is harming our kids. Vaping is dangerous in teenagers no matter what the product," he added, according to the Sentinel.
By the end of June, there were 2,100 cases of e-cigarette and liquid nicotine poisoning across the U.S, more than for all of 2017, according to the American Association of Poison Control Centers. Symptoms can include shortness of breath and fatigue.
E-cigarettes entered the U.S. marketplace in 2007. The percentage of high school students using them has gone up from 1.5 percent in 2011, or 220,000, to 20.8 percent in 2018, according to the Centers for Disease Control and Disease.
Vape shops and manufacturers of e-cigarettes have been regulated by the U.S. Food and Drug Administration since late 2016.
In June, a 17-year-old boy in Utah suffered a broken jaw and teeth after an e-cigarette exploded in his mouth.