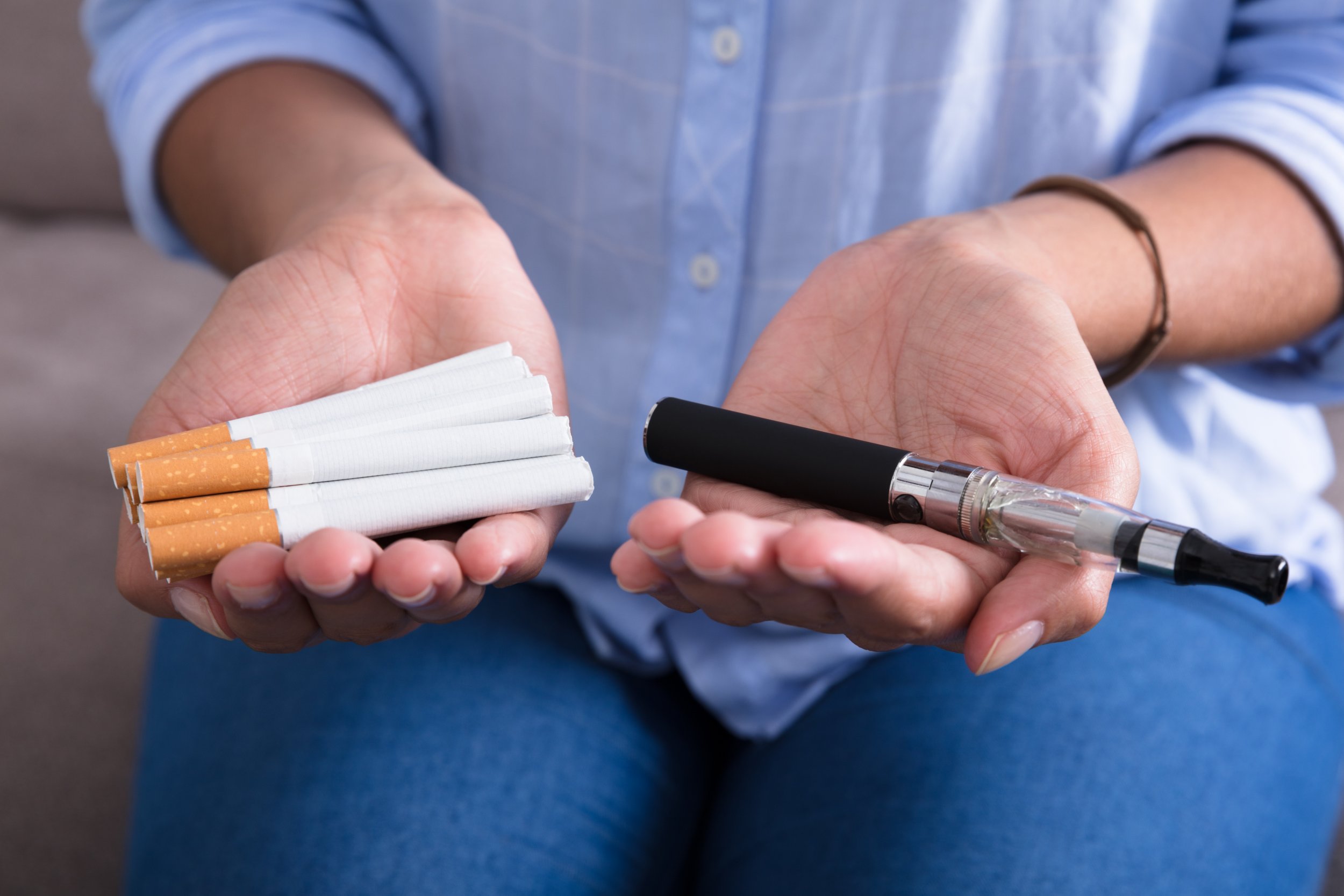 In November 1998, the four largest tobacco companies in the United States at the time—Philip Morris, R.J.Reynolds,Brown & Williamson, and Lorillard—entered into a settlement agreement with the attorneys general of 46 states, in which they agreed, in part, to stop marketing their products to teens and to fund anti-teen smoking efforts.
At the time it was hailed as a major step forward for public health. Unfortunately, as regulatory regimes are often apt to do, the way events have transpired since has allowed the crusade against teen smoking to become an impediment to what may be the biggest public health breakthrough since the advent of the polio vaccine.
The terms of the agreement, along with subsequent congressional inaction, have allowed the U.S. Food and Drug Administration to take an active role in regulating vaping, an emerging technology that produces devices allowing for the oral delivery of nicotine without the tar that has proven harmful.
There are still about 34 million smokers in the United States and 1.1 billion around the world, more than a few of whom presumably would like to quit but can't find a way to do it. Stopping "cold turkey," as the saying goes, is often not an option. Alternatives like the patch, nicotine gum, lozenges, and even hypnosis are not necessarily effective avenues to quitting permanently.
Vaping is different. The highly regarded New England Journal of Medicine published a study earlier this year that found smokers who switched to e-cigarettes (one of many vaping delivery systems currently available) were much more likely to quit than people who used nicotine patches, gum, or similar products.
That's only one study—and the authors admit it's not entirely conclusive—but combined with anecdotal evidence coming from documentaries like "A Billion Lives," which interviews smokers who could not quit cigarettes until they started vaping—commends the promotion of vaping as a smoking cessation option because of its potential benefit to adult smokers. Unfortunately, the federal government has been pushing for things to go in the other direction.
The FDA, claiming it had the authority to do so under the federal Tobacco Control Act, adopted regulations late in the Obama Administration bringing the entire vaping sector under its regulatory purview. The argument, then as now, was this was necessary to combat teen smoking. As it originally stood, anything vaping-related not on the market before February 15, 2007, had to be submitted to the agency for its approval.
For those who believe vaping and smoking, even teen smoking are entirely different things, this presented a challenge. They thought they had an ally in Dr. Scott Gottlieb, Trump's first FDA Commissioner. "At face value, we believe these [vapor] products pose less risk than combusting tobacco. If you can fully switch every currently addicted adult smoker who is using combustible tobacco products onto e-cigarettes, you will have a profound impact on public health. And some people can switch completely. We think that is a public health benefit," he was saying as late as January 2019.
These hopes proved short lived. That's a shame because there's evidence needing to be considered that vaping is saving lives both among the rich and those not so well off. A 2018 study funded by Cancer Research UK found, in the words of one of the researchers involved in it, that "E-cigarettes have the potential either to decrease or increase health inequalities depending on levels of smoking cessation."
One of the most serious complaints about the vaping industry is that it is primarily targeting kids as customers, which, if it were entirely true, might be cause for concern. There are plenty of responsible actors, however. JUUL Labs, which is one of the larger companies in the new industry and whose product name has become a synonym for the activity, is backing an increase in the minimum age to purchase vaping and smoking products to 21. You also can't buy any of its flavored formulas in retail settings. Anyone seeking to purchase a flavored pod must go to an age-gated website and provide the last four digits of their Social Security number before the transaction can be completed. The flavors it sells—cucumber, mango, fruit, and crème—are there because, according to those familiar with industry marketing studies, they help people make and maintain the switch from cigarettes.
There's broad agreement, even inside the industry that vaping products should not be made available to kids. That's an easy problem to solve without destroying the industry. Remember, cigarettes kill 500,000 people per year in the U.S. alone. People who want to quit but can't under their own power deserve the chance to switch. The FDA shouldn't be fighting them. It should be helping.
Newsweek contributing editor Peter Roff has written extensively about politics and the American experience for U.S. News and World Report, United Press International, and other publications. He can be reached by email at RoffColumns@GMAIL.com. Follow him on Twitter @PeterRoff
The views expressed in this article are the author's own.