Is Vaping Dangerous? New Study Links E-cigarette Flavors to Heart Disease, Stroke and Harm to Blood Vessels
Flavorings in e-cigarettes could harm the blood vessels and trigger early predictors of heart attacks and stroke, a new study has suggested.
E-cigarettes are widely believed to be healthier than traditional cigarettes, but building evidence suggests the products carry their own risks.
To investigate the effects of the flavored liquids used in electronic cigarettes, researchers assessed nine popular flavors. Endothelial cells, which line the blood vessels and inside of the heart, were exposed to the chemicals behind vanilla, mint, burnt flavor, clove, butter, strawberry, banana, and spicy cooling in a laboratory.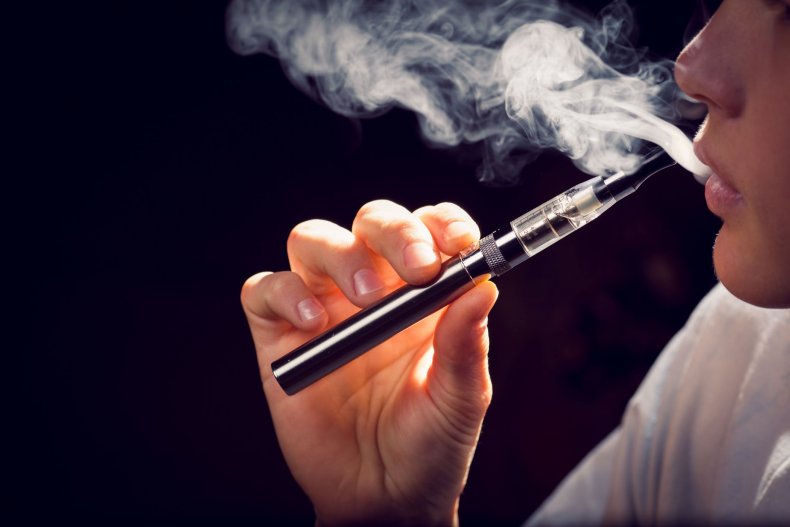 All of the flavors were found to be dangerous to cells at the highest levels tested and impacted the creation of nitric oxide, which prevents inflammation and clotting and helps vessels widen. Clove, menthol, vanilla, cinnamon and burnt, meanwhile, were found to boost inflammation and simultaneously lower levels of nitric oxide.
Dr. Jessica L. Fetterman, assistant professor of medicine at Boston University School of Medicine in Massachusetts and author of the study. said in a statement: "Increased inflammation and a loss of nitric oxide are some of the first changes to occur leading up to cardiovascular disease and events like heart attacks and stroke, so they are considered early predictors of heart disease."
"Our findings suggest that these flavoring additives may have serious health consequences."
"Our work and prior research have provided evidence that flavorings induce toxicity in the lung and cardiovascular systems. Flavorings are also a driver of youth tobacco use and sustained tobacco use among smokers," Professor Fetterman warned.
Further research is needed to unpick what flavorings do to the body outside of a test in cells in a laboratory, and at what dose they cause harm.
The findings were published in Arteriosclerosis, Thrombosis and Vascular Biology, an American Heart Association journal.
It is the latest study to find a link between vaping and harm to health. Earlier this year, a study of 70,000 people suggested that using an e-cigarette daily could double the risk of heart attack.