Vaping May Be Linked to One Death, 193 Lung Injuries, CDC Reports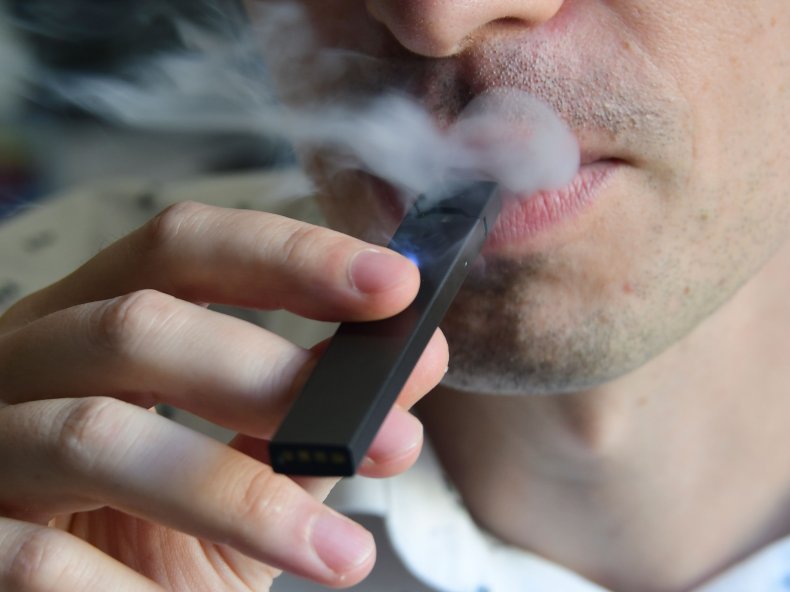 A man in Illinois has died from severe respiratory disease after vaping, the Illinois Department of Public Health announced on Friday. State officials have uncovered 22 other cases linked to electronic cigarette use and are investigating similar illnesses in 12 more patients.
Nationwide, hospitals have reported 193 cases of lung injuries and illness potentially linked to vaping devices since June 28.
In a statement following the death, Illinois public health officials described "respiratory symptoms including cough, shortness of breath, and fatigue" linked to vaping, adding that "Some also experienced vomiting and diarrhea. Symptoms worsened over a period of days or weeks before admission to the hospital."
E-cigarettes are small, battery-operated devices that heat nicotine solution into a vapor, which users then inhale, or "vape." Because the gadgets produce water vapor rather than smoke, product advocates have argued that vaping may be healthier than smoking, a theory that health officials are working to debunk.
"This tragic death in Illinois reinforces the serious risks associated with e-cigarette products. Vaping exposes users to many different substances for which we have little information about related harms – including flavorings, nicotine, cannabinoids, and solvents" Director of the Centers for Disease Control and Prevention (CDC) Dr. Robert Redfield wrote in a statement following the death on Friday.
Some of the sickened in Illinois have acknowledged vaping with products containing THC, the chemical compound in marijuana that produces a high.
The American Vaping Association, a nonprofit that "advocates for sensible regulation of vaping products" places blame for the mystery lung disease squarely on products made for use with illegal drugs. "While there is no concrete evidence linking the patient's death to vaping as of yet, this news follows two weeks of releases by numerous state and local health departments linking the use of black market, amateur-made THC cartridges to severe lung issues," reads a statement on the association's website.
The majority of the victims in Illinois are men 17 to 38 years old, according to CBS This Morning Saturday. The vaping industry, including leading brand Juul, came under fire earlier this year for marketing addictive products to minors.
Dr. Emily Chapman, chief medical officer at Children's Minnesota Hospital told CBS, "We can say that we're seeing a pattern of lung injury that we have not seen before. On a chest x-ray the whole thing looks abnormal, and it looks abnormal equally, throughout the entire lung."
In its statement, the Illinois Department of Public Health urged caution, writing, "People who experience any type of chest pain or difficulty breathing after using e-cigarettes or vaping in the weeks or months prior to these symptoms should seek immediate medical attention."