Doctors Blame Vaping for Mysterious Disease That Put Man in Medically Induced Coma
A Pennsylvania teenager has been placed in a medically induced coma due to an unidentified respiratory disease doctors believe may be connected to his vaping.
Kevin Boclair may have to undergo a lung transplant, Fox 29 reports.
Boclair, 19, was brought to the doctor in Broomall two weeks ago with coughing fits and was taken to the Hospital of the University of Pennsylvania, where the staff was unable to determine exactly what was causing them.
"He was coughing violently enough that he was throwing up," his mother, Debbie Boclair, told WTXF-TV. "In the morning, he didn't look good. His color was like gray. I ran him to the urgent care and they did an X-ray."
The X-ray revealed that Kevin had double pneumonia, which was treated with antibiotics. When that didn't resolve his symptoms, which continued to worsen, Kevin was placed into a heart-lung machine to supplement his respiratory functions.
Debbie, who is a registered nurse, told WPVI her son has asthma, but lays he blame on his use of e-cigarettes. "[The doctors] know it's vaping," she said. "This is even new to the doctors. They told me outright, you know, we're treating all the things he had. He came in, he had double pneumonia. They treated that with antibiotics. They're treating all the different things, but there's parts they don't even know what's going on."
Still unable to identify the condition, doctors have no prognosis for Kevin's recovery. He will remain in a medically induced coma until a treatment is found, which may include a lung transplant.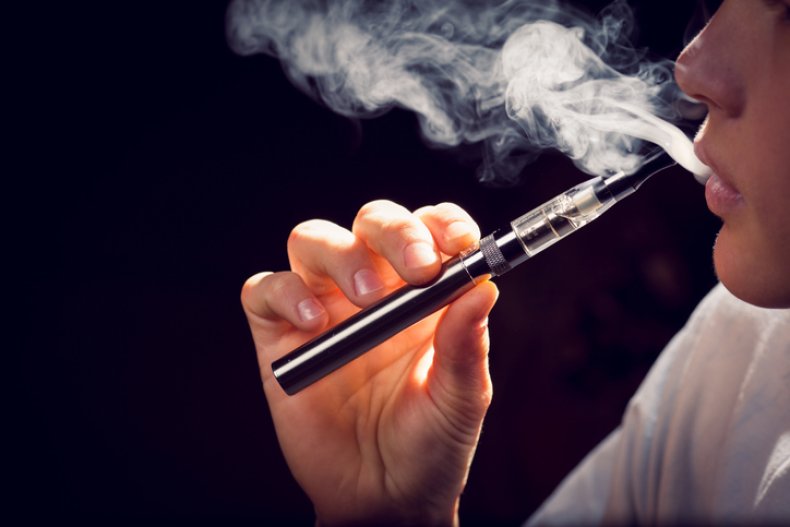 Vaping-related illnesses are on the rise as the devices replace traditional cigarettes, especially among young smokers. Since 2014, they have been the most commonly used tobacco product among U.S. youth according to the Surgeon General's office.
The death of an Oregon man in July has been linked to severe respiratory illness caused by an e-cigarette, KDRV reports, as was the August death of a man in Illinois. In both cases, doctors were unable to identify the actual disease that was causing their lungs to fail.
On Friday, the Centers for Disease Control issued an advisory warning consumers of the unknown health hazards of vaping.
"As of August 27, 2019, 215 possible cases have been reported from 25 states and additional reports of pulmonary illness are under investigation."
The CDC advises the general public, especially young people and pregnant women, to cease using e-cigarettes immediately.
Several states are already taking steps to reduce e-cigarette use: Michigan Governor Gretchen Whitmer ordered the state health department Wednesday to issue an emergency order banning the sale of flavored vaping products both at retail stores and online.