Greek Finance Minister Varoufakis: 'I'll Resign if Greece Votes Yes'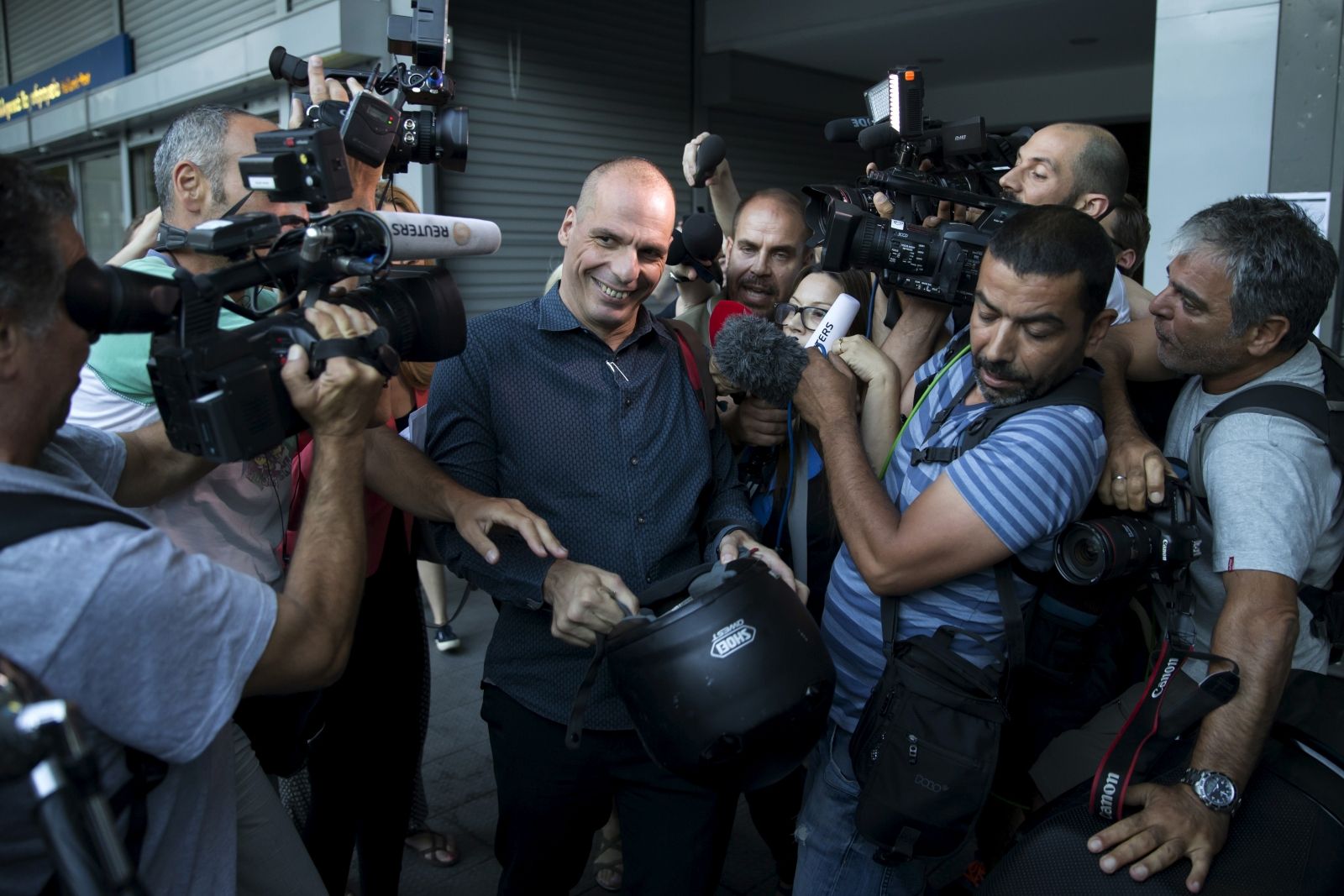 Greece's finance minister Yanis Varoufakis has vowed to resign if Greece votes 'Yes' to the bailout plan proposed by its international creditors in Sunday's snap referendum.
Speaking to Bloomberg TV in Athens, Varoufakis said he would rather cut off his arm than accept another bailout without any debt relief for Greece.
Greeks will be asked if the government should accept a bailout plan that would see financial aid trickle back into the country, but would only be granted in exchange for further austerity.
The self-declared "erratic marxist", said he was confident the Greek people would vote No, whilst also denying that a No vote would lead to a Greek exit from the euro.
If Greece votes Yes, Varoufakis made it clear that the government would "sign on the dotted line" for the bailout, but made his opposition to it clear, saying: "I am allergic to extend and pretend."
Varoufakis also promised that the Greek banks would reopen next week, describing the crisis as a "political" one.
When asked whether he thought Angela Merkel was in favour of regime change in Greece, he replied, quoting the popular BBC television series House of Cards: "You may very well think that, I couldn't possibly comment".
Capital controls are in place across the country and banks have remained shut to all but pensioners this week with citizens limited to a €60 withdrawal per day.
Asked whether he had stood in an ATM queue before the closure of the banks, Varoufakis said he and his wife were probably the only Greek who hadn't. "Let's not personalise this," he said. "My wife and I are living a very frugal life at the moment, simply because we are inundated, moving from one political meeting to another."
European leaders condemned Greek Prime Minister Alexis Tsipras's decision last weekend to call a snap referendum on whether or not to accept the terms of a bailout.
Tsipras said yesterday in a defiant televised address that Greece was being "blackmailed" by Brussels, just hours after it appeared he would accept most of the terms of the economic reform plan European leaders had tabled last weekend. In a letter delivered to creditors on Tuesday night, the Greek PM agreed to make a number of concessions to comply with the creditors' bailout demands, but EU ministers dismissed it as too little, too late saying they will only open negotiations again after the referendum has taken place.
Television adverts have appeared on Greek TV for both the No and Yes sides of the referendum, and the official referendum website is now up and running, with a digital clock counting down the minutes to the vote.
A large white banner declaring "No to blackmail and austerity!" was unfurled from windows of the finance ministry yesterday evening, reports Reuters, although Varoufakis said it was the work of "unionists" and it was later removed.
A poll published today said 47% of people were leaning toward a Yes vote, with the No camp at 43%, according to the Kathimerini newspaper.
However, the pollster, GPO, later released a statement which said the figures were part of wider research and and had been released to the media without permission. It remains unclear how accurate the figures are.