Watchdog: Vatican Must Step Up Prosecutions of Financial Crimes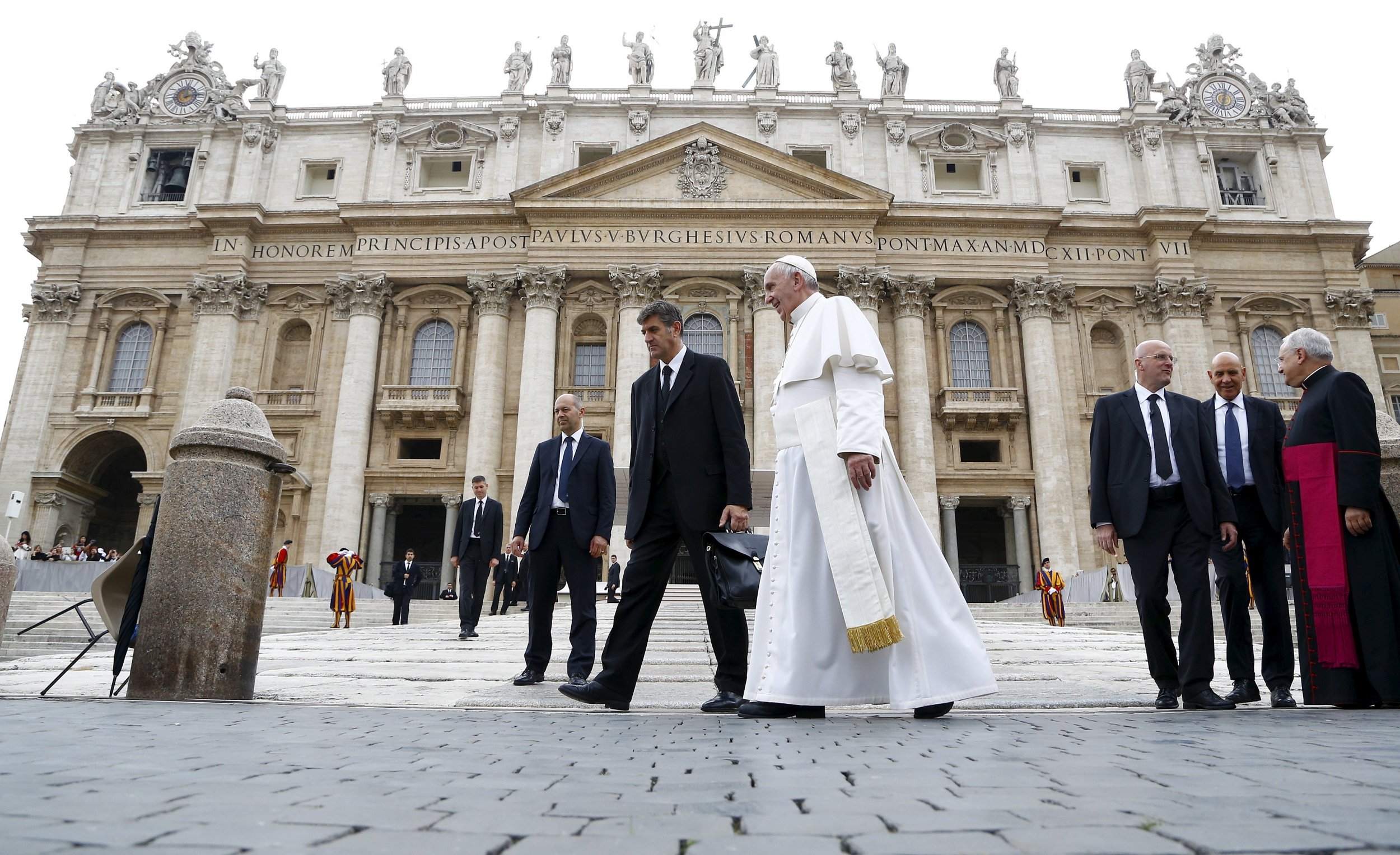 VATICAN CITY (Reuters) - The Vatican should be much more aggressive in dealing with people suspected of financial crimes like money laundering and step up prosecutions and indictments, a European finance watchdog agency said on Tuesday.
Moneyval, the monitoring body of the Council of Europe, said that while the Vatican has made great strides in cleaning up its scandal-plagued bank and other financial departments, it was still excessively timid on the judicial front.
The Vatican said in a statement on Tuesday night that investigations were difficult and long because they often necessitated cooperation from other countries. It welcomed, however, Moneyval's recommendation for more "incisive" penal investigations that would lead to the punishment of crimes.
The Strasbourg-based watchdog evaluates how a country's financial legislation and practices comply with international standards on combating money laundering and other financial crimes.
Pope Francis has made cleaning up Vatican finances a priority, and Holy See staff worked with the Moneyval evaluators.
The detailed 150-page report, Moneyval's third evaluation of the tiny sovereign city state since 2012, said many past deficiencies had been addressed.
"There still remains, however, a continued lack of indictments for money laundering or for related serious proceeds-generating offences in the three years since (the 2012 report). This situation needs to be improved," the report said.
It said that while 29 money laundering investigations had been started and over 11 million euros ($12.13 million) frozen in Vatican accounts, "there are no real results emerging by way of serious prosecutions in any of the outstanding enquiries".
MONEY-LAUNDERING, EMBEZZLEMENT CASES
The report appeared to be referring to at least two major pending cases of suspected financial crimes, such as embezzlement and money laundering, in the past year.
Ten months ago, an investigation was opened after an internal report said a department of the Holy See which oversees real estate and investments was used in the past for possible money laundering, insider trading and market manipulation..
A year ago, the Vatican's top prosecutor froze 16 million euros in bank accounts owned by two former Vatican bank managers and a lawyer as part of an investigation into the sale of Vatican-owned real estate.
There have been no indictments in either case, even though they reached the highest levels of the Vatican's financial structure.
By comparison, the Vatican's judiciary, known as the Office of the Promoter of Justice, moved quickly to indict five people, including two journalists, currently on trial over a leaks scandal.
The Moneyval report was generally positive about the oversight by the Vatican's financial intelligence authority, known by its Italian acronym AIF, as well as about major reforms at the Vatican bank, whose official name is the Institute for Works of Religion (IOR).
Pope Francis has greatly increased the power and independence of the AIF, headed by Swiss lawyer Rene Bruelhart.
The IOR, which for decades was embroiled in numerous financial scandals, has been overhauled in the past few years and thousands of accounts have been closed.
Moneyval said the AIF had carried out some "ad hoc inspections" of APSA, a Vatican department that deals with real estate and investments and which has been hit by various scandals in recent years.
A cleric who worked as a senior accountant at APSA for 22 years was arrested in Italy in 2013 and is currently on trial in Italy on money laundering charges.