Vatican Leaks: What You Need to Know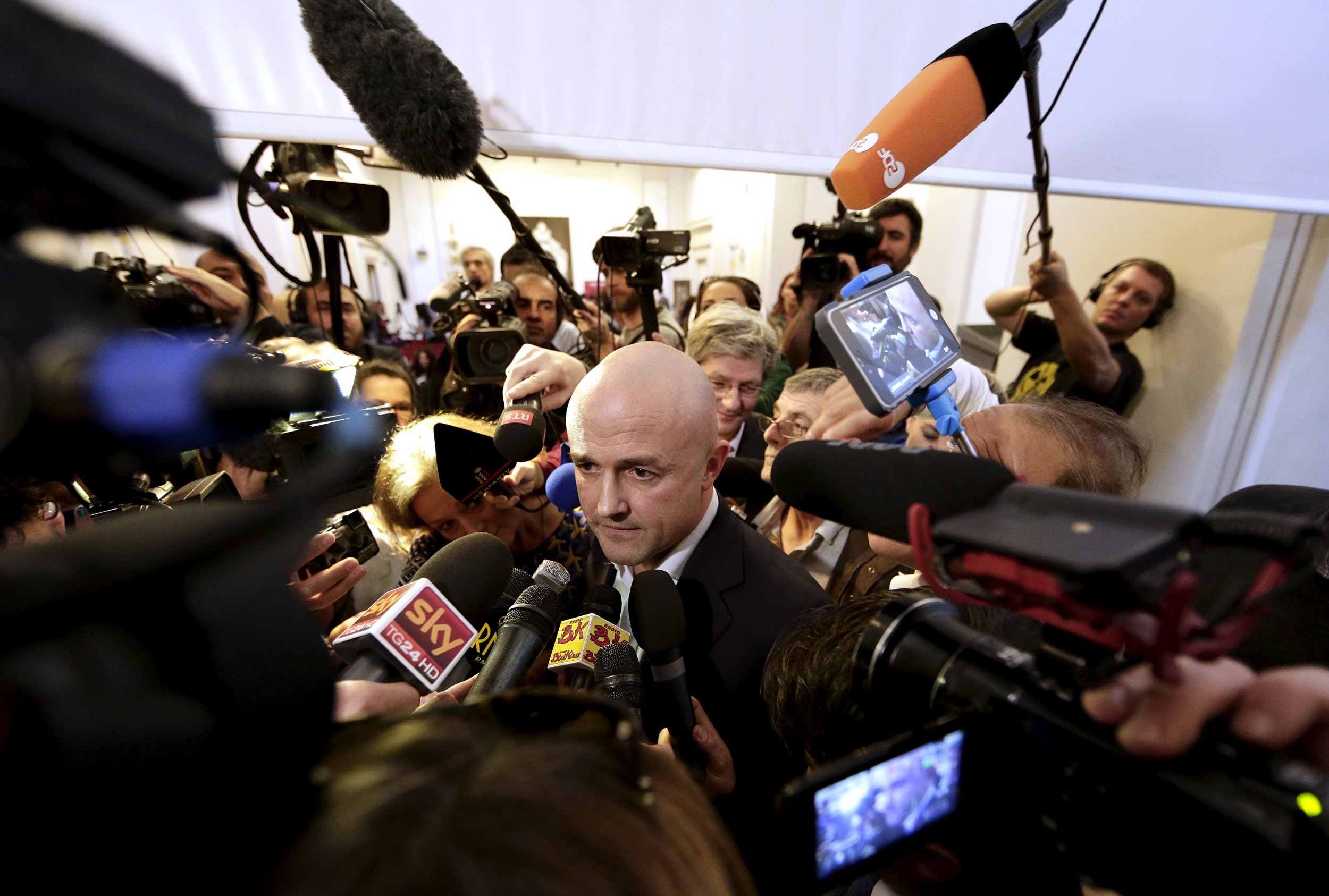 Five people will go on trial in a Vatican courtroom on Tuesday in relation to the leaking and publication of confidential church documents alleging financial mismanagement and widespread corruption in the Catholic Church.
The Vatican issued a statement via its press office on Saturday detailing the charges against two journalists and three church officials. The five have been charged in connection with the "unlawful disclosure of information and confidential documents" and are accused of forming a "brotherhood of crime" to undermine the Catholic Church, AFP reported. The journalists also stand accused of applying pressure to church officials to extort information and documents.
The scandal is the second concerning leaks of sensitive information from the Vatican after a series of confidential documents were leaked to journalists in 2012 under the former pope Benedict XVI. It is particularly embarrassing because Pope Francis has made financial reform of the church a priority since he was elected in March 2013.
Ahead of the trial, Newsweek brings you up to speed with the latest Vatican scandal.
Who is facing charges?
Italian journalists Emiliano Fittipaldi and Gianluigi Nuzzi both released controversial books in November based on leaked Vatican documents. They are both now in court with charges against them representing the first time in history that any journalist has been put on trial by the Vatican court, according to AFP.
Reporters Without Borders (RSF), an advocacy group for freedom of the press, released a statement on November 18 saying that the journalists had "exercised their right to provide information in the public interest" and "should not be treated as criminals in a country that supposedly respects media freedom."
Two of the others facing charges — Spanish priest Lucio Angel Vallejo Balda and Francesca Chaouqui, an Italian public relations expert — are members of a now-defunct expert economic commission set up by the pope in July 2013 to cut bureaucracy in Vatican departments. Vatican police arrested them earlier in November and Balda remains in Vatican custody, while Chaouqui was released after agreeing to cooperate with the investigation, the BBC reported.
The final person facing charges is Vallejo's secretary, Nicola Maio.
What has been leaked?
Fittipaldi and Nuzzi's books—titled Avarice and Merchants in the Temple respectively—cite confidential documents and make claims of financial carelessness and corruption. According to AP, Fittipaldi's book details grave financial mismanagement in the Vatican, such as 200,000 euros ($213,000) earmarked for a Rome children's hospital being diverted to renovate the apartment of a former Vatican secretary of state.
Meanwhile, Nuzzi claims in his book that the process of saint-making can cost up to 750,000 euros ($798,000) per candidate and that some cardinals were living rent-free in Vatican-owned apartments. Nuzzi claimed that, if market rates were applied to homes given to church employees, the income generated would more than triple from 6.2 million euros ($6.6) to 19.4 million euros ($20.6 million).
The Vatican has condemned the books, saying that they "do not contribute in any way to establish clarity and truth" but rather create "partial and tendentious interpretations." The journalists who obtained the documents were guilty of a "gravely illegal act," the Vatican said.
Neither of the writers has been sued for libel, however.
What has the Pope said?
At his weekly Angelus address on November 8, Pope Francis condemned the leaking and publication of confidential documents in the two books as a "deplorable act that doesn't help." However, he added that the revelations would "certainly not divert me from the reform work that we are pursuing."
How is this different to the first Vatican leaks scandal?
In 2012, the Vatican was embroiled in another scandal over confidential documents, under Francis's predecessor Benedict XVI. Someone inside the Vatican leaked papers and private documents to journalists alleging everything from a death threat against the pope to attempts by outsiders to blackmail homosexual priests.
Nuzzi was again at the center of the controversy, writing a book titled His Holiness: The Secret Papers of Benedict XVI based on stacks of private letters and memos leaked by people close to Benedict XVI. The pope's former butler Paolo Gabriele was sentenced to 18 months in October 2012 for stealing the pontiff's private correspondence but was pardoned by the pope in December 2012.
The current scandal is more closely focused on the church's financial problems but also has examples of deep-rooted corruption. For example, in Fittipaldi's book, the author alleges that 378,000 euros ($402,000) donated by Catholic churches worldwide to support the poor ended up in an off-the-books account used to cover Vatican departmental expenses.
What happens next?
Vatican law states that leaking confidential documents carries a possible sentence of up to two years in prison and a 2,000 euro fine ($2,100), AP reported, though the sentence can be raised to eight years if it is determined that the leaked information is of particularly high value to the Vatican's operations. Fittipaldi reportedly attended a hearing at the Vatican earlier in November but refused to answer the prosecutor's questions. Nuzzi told Reuters that he had "never applied pressure on anyone" as the Vatican court order claimed and that he was yet to decide whether to attend Tuesday's hearing. If the journalists are convicted, the Vatican may request their extradition from Italy.