Vatican Treasurer Admits Church's 'Enormous Mistakes' in Handling Sex Abuse Claims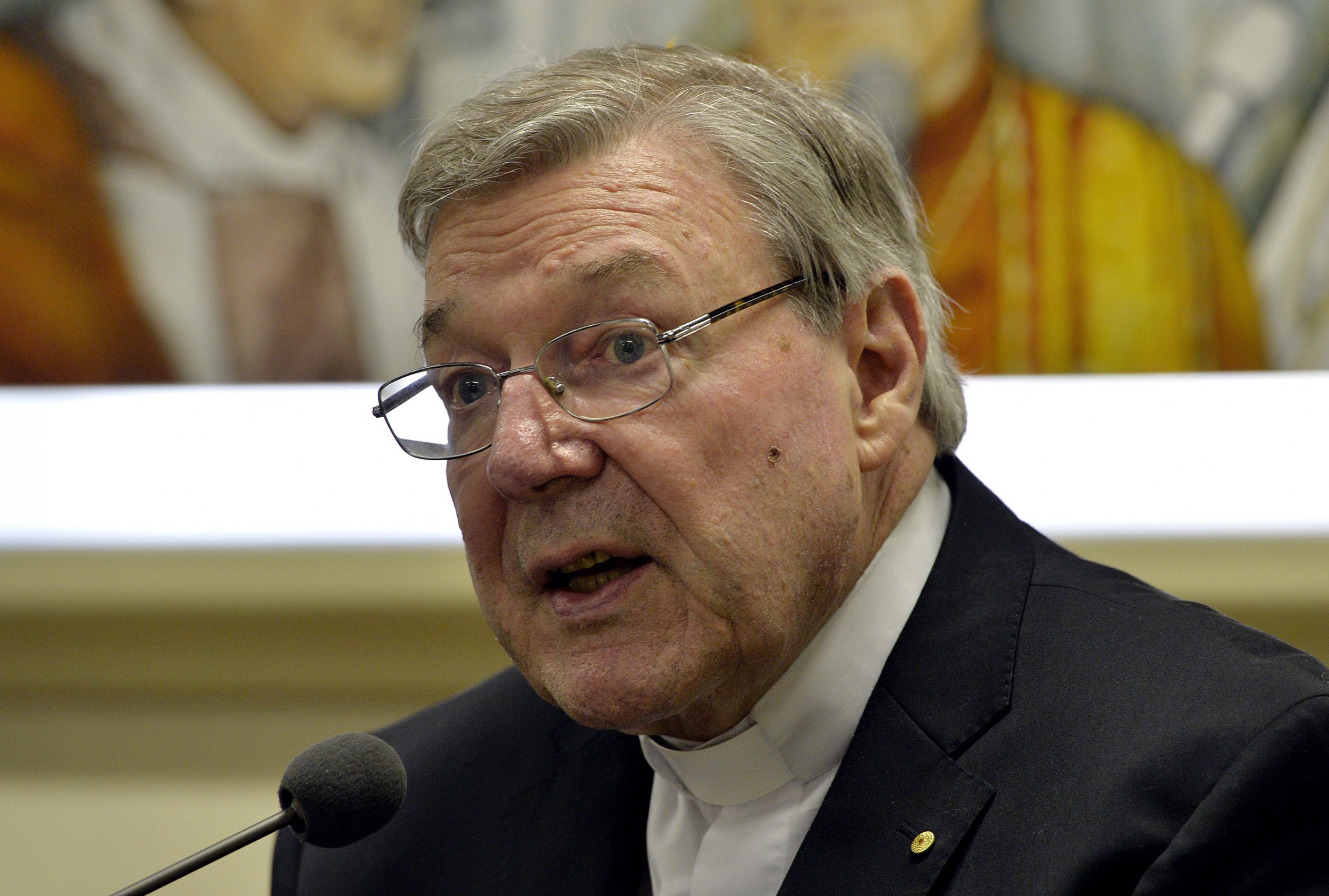 A top Vatican official has admitted that the Roman Catholic Church made "enormous mistakes" in its handling of sex abuse claims in his testimony to an Australian inquiry.
Cardinal George Pell, the Vatican treasurer and Australia's most senior Catholic official, was on Monday questioned about his knowledge of child sex abuse in the Australian diocese of Ballarat, where he worked during the 1970s and 1980s. Child sex abuse by Catholic priests has been reported around the world and was the subject of Oscar-winning movie Spotlight, which took home the Best Picture award on Sunday. Pope Francis has vowed to root out all Catholic clergy responsible for child sex abuse.
Pell gave evidence from Rome via video-link after he was excused from traveling to Sydney due to a heart condition. A group of Australian abuse survivors, however, made the trip to Rome and sat in on the cardinal's evidence.
In the first day of his testimony on Monday local time, Pell criticized a former bishop of Ballarat diocese, Ronald Mulkearns, for allegedly moving a priest accused of multiple instances of child sex abuse—Gerard Ridsdale—from parish to parish rather than taking him out of active service. Pell said the handling of Ridsdale's case was "a catastrophe for victims and the church," according to the BBC. Ridsdale committed more than 130 offenses against young boys during his time as a chaplain at St. Alipius school in Ballarat between the 1960s and 1980s and has been in jail since 1994.
Pell was giving evidence to the Royal Commission into Institutional Responses to Child Sex Abuse, which was set up in 2012 in response to accusations against the church and is holding its second round of inquiries. The Australian cardinal was born and worked in Ballarat, in Australia's southern Victoria state, and served as Archbishop of Melbourne and then Sydney before being appointed to his Vatican role.
He admitted that, in the early 1970s, the Catholic Church had a "predisposition not to believe" children who alleged sex abuse by priests. "At that stage, the instinct was more to protect the institution, the community of the church, from shame," he said, according to The Guardian.
Pell claimed, however, that the church in Australia had put in place reforms—including a protocol whereby allegations of sexual and other abuse by priests are handled by an independent commissioner—in order to better deal with the problem. "There are very few countries in the world who have advanced as far as the Catholic Church has in Australia in putting procedures into place nearly 20 years ago," said Pell.