Vatican 'Welcomes' Obama's Iran Deal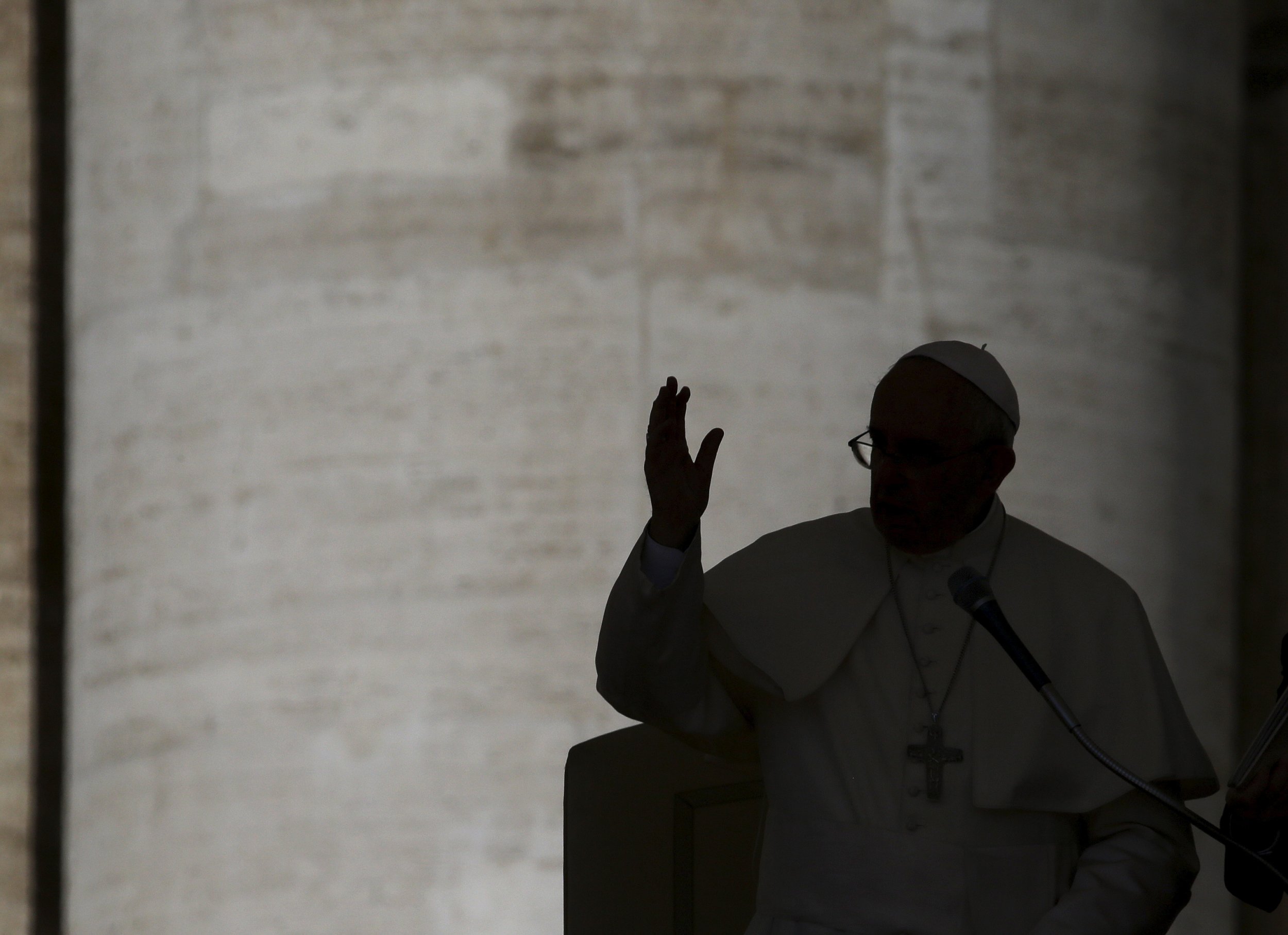 With a little more than one week to go before Pope Francis visits the United States for the first time, the Vatican announced it welcomes President Barack Obama's controversial nuclear nonproliferation deal with Iran. Archbishop Paul Gallagher, the secretary for the Holy See's relations with states, the Vatican's equivalent of the secretary of state, made the Vatican's position clear Monday.
Gallagher addressed the 59th General Conference of the International Atomic Energy Agency, or IAEA, in Vienna. "The Holy See values positively this agreement because it considers that the way to resolve disputes and difficulties should always be that of dialogue and negotiation," Gallagher said in prepared remarks.
"It is clear that the agreement requires further efforts and commitment by all the parties involved in order for it to bear fruit. We hope that the full implementation of [the nuclear deal] will ensure the peaceful nature of Iran's nuclear program under the [Nuclear Non-Proliferation Treaty] and will be a definitive step toward greater stability and security in the region," he continued.
The Vatican has long stood in opposition to the possession of nuclear weapons. In the 1963 encyclical Pacem in Terris (Latin for "peace on earth"), Pope John XXIII called for a total ban on nuclear weapons. In 1965, Pope Paul VI went before the United Nations to call for "never again war." And, in 2010, Pope Benedict XVI, Francis's predecessor, went to the U.N. to call for the "complete elimination" of nuclear weapons. Many expect Francis to make a similar call when he speaks to the U.N. General Assembly on September 25.
As part of his remarks, Gallagher also called for stricter enforcement of existing nuclear non-proliferation treaties. "The Holy See has no illusions about the challenges involved in achieving a world free of nuclear weapons. Progress has been made through the NPT, the [Comprehensive Nuclear Test Ban Treaty, or CTBT], START, NEW START, unilateral initiatives and other measures. But these steps are limited, insufficient and often frozen in space and time," Gallagher said. "In this regard, a very important sign would be to make real efforts towards facilitating the entry into force of the CTBT, which represents the best hope of stemming nuclear proliferation and is a key to progress on nuclear disarmament."
Obama's deal with the so-called "P5+1," a group of six major world powers, has generated its share of controversy in the U.S. and abroad. Many of the Republican candidates for president have denounced the deal, and some have threatened to renegotiate if elected. Most recently, Republicans in Congress attempted to derail the deal, but Senate Democrats blocked that effort.