'Veep' Star Julia Louis-Dreyfus on 'Saturday Night Live' Experience: 'It Was So Misogynistic and Not Female-Friendly Whatsoever'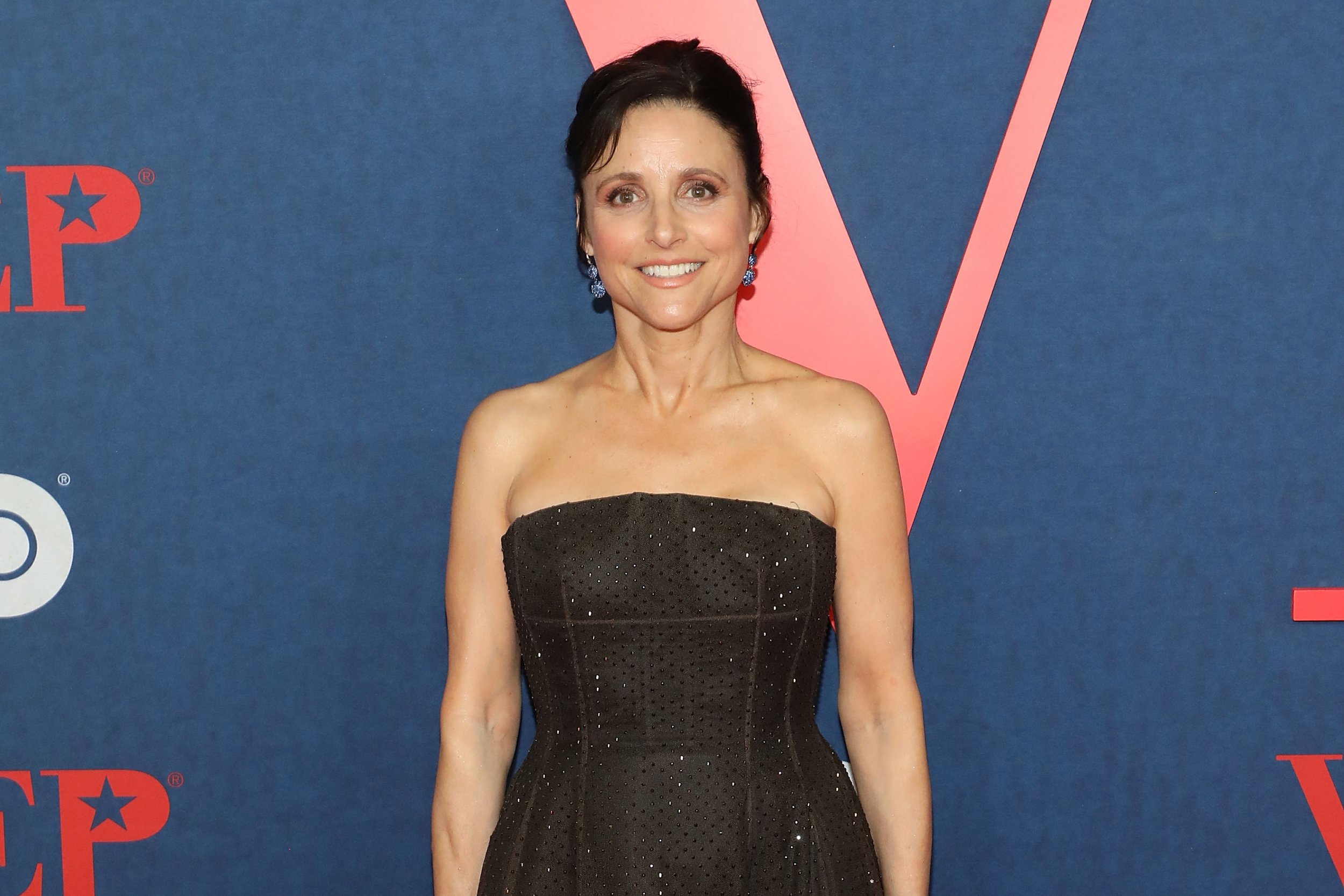 Veep star Julia Louis-Dreyfus may have skyrocketed to stardom as Elaine Benes on Seinfeld, but she got her first taste of fame years earlier as a cast member on Saturday Night Live. In a recent interview, the Emmy-winning actress revealed that SNL wasn't the most welcoming place for women at the time.
"It was so misogynistic and not female-friendly whatsoever," said Louis-Dreyfus in an interview with Porter magazine. "But I was also 21 and unprepared to be there as a performer. A mash-up of those two very negative things made it a hard time, but I learned a lot."
Louis-Dreyfus' was the youngest woman to land a position on the cast when she joined SNL in 1982. At the time, very few women to appear on the show, including Candice Bergen—the first woman to host SNL during its inaugural 1975 season—and cast members Gilda Radner, Jane Curtin and Yvonne Hudson, the first black woman — and only the third black cast member overall — to appear on the show.
Before leaving SNL in 1985, Louis-Dreyfus appeared in dozens of popular bits, including the hilarious "A Christmas Message," performed on SNL Season 8, and Season 9's "A Dysfunctional Thanksgiving," which she appeared in alongside Jim Belushi and Mary Gross.
Although the Veep star once referred to her SNL casting as "a huge Cinderella getting-to-go-to-the-ball kind of experience," in a 2017 interview with Entertainment Weekly, the actor noted her time on SNL was anything but a fairy tale. "I did not adapt well," she said, adding, "I was pretty miserable."
Louis-Dreyfus said the SNL set was a "very dog-eat-dog" environment while she was there. Not to mention, all the drugs. "There were a lot of drugs, and I didn't realize everybody was on drugs," she said.
It wasn't all terrible though. During her tenure on SNL, she did make a few life-long friends who would prove to be important figures in her later life and career, including her eventual husband, fellow cast member Brad Hall, and Larry David, the co-creator of Seinfeld.
"Larry was there my third year," she said. "He never got a sketch on the air. We sort of became friends because we identified with each other's misery."
Five years after Louis-Dreyfus left SNL, she was given the iconic role of Elaine in David and Jerry Seinfeld's sitcom, which cemented her place in the TV pantheon.
Louis-Dreyfus has returned to SNL since her departure, making cameos on the show and hosting on three occasions, including once in 2006, 2007 and 2016.
SNL's attitude toward women has changed over the years. While there were few women to grace the cast at the same time back during Louis-Dreyfus' time there, the late night variety show has beefed up the girl power and currently has five women regulatory players—Aidy Bryant, Leslie Jones, Kate McKinnon, Cecily Strong, Melissa Villaseñor—and featured players Heidi Gardner and Ego Nwodim.