Veep Stars On Aussie MP Who Knocked Himself out Laughing at Show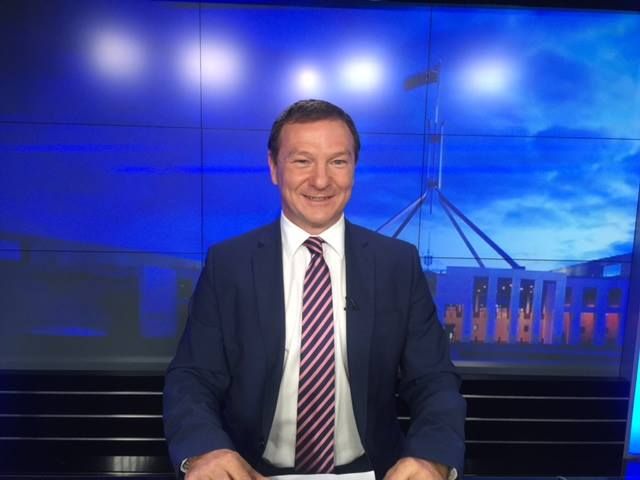 Writers and actors of U.S. satire show Veep have reacted incredulously to the news that an Australian politician required hospital treatment after knocking himself out while laughing at an episode in season six.
Graham Perrett, a federal Labor MP who represents Moreton in Queensland, was laughing so hard at the comedy series that he choked on his sushi, causing him to fall over and knock himself unconscious.
Perrett told Buzzfeed News that he choked on his dinner while watching the scene in which Congressman Jonah Ryan was caught shaving his head to fake having cancer.
"Some of the rice went down the wrong way, I started choking and I kind of stumbled forward and knocked my head on the corner of the kitchen cabinet," he said.
"My wife walked in to find me knocked unconscious on the ground, with blood everywhere."
The fall left him with a black eye and landed him in hospital where he received three stitches.
Stars of the TV show responded with disbelief and amusement to the news on Twitter, with Julia Louis-Dreyfus, who plays protagonist Selina Meyer on the show, commenting:
"I mean, c'mon, I'm actually having a hard time believing it. But the real question is – what episode?"
Perret responded: " Episode One in this new series. Where Jonah has the close shave. Pure gold, your highness!!!"
Louis-Dreyfus thanked him for his praise, but urged him to "take good care" of himself and "for god's sakes be careful."
Timothy Jones, the actor who plays Jonah, responded on Twitter: " hahahahahahaha oh my god. oh my god" and promised the show would tone it down a bit next year "for this guy's sake" or "send him some edited eps."
Last year, Australian Prime Minister Malcolm Turnbull campaigned under the slogan of "continuity and change", strikingly similar to the one used by a presidential candidate in Veep.
Veep Stars On Aussie MP Who Knocked Himself out Laughing at Show | World