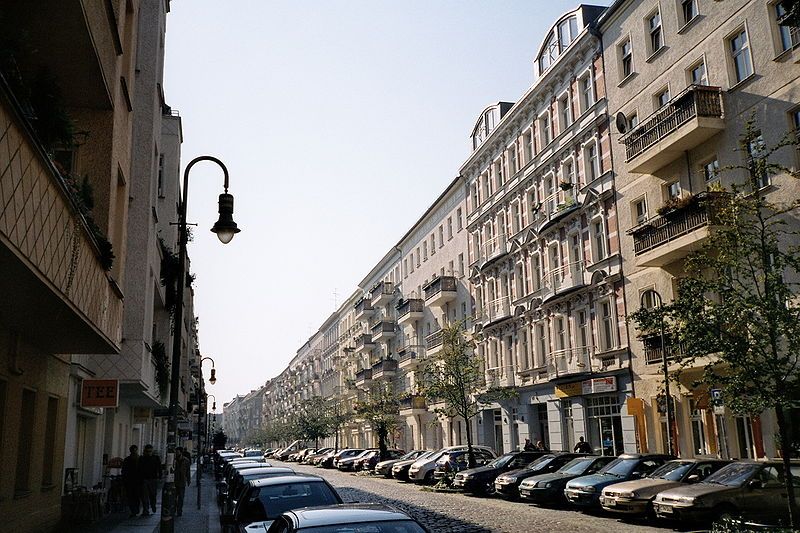 The co-founder of a Berlin vegan restaurant that sparked a "hipster frenzy" at its opening, has said he wants to challenge McDonald's for global fast-food domination—and controversial publicity can only help.
David Roth, co-founder of the Dandy Diner vegan burger bar in the German capital's Neukölln neighborhood, tells Newsweek that the worldwide coverage his restaurant received after police were called to its opening party on Sunday "definitely helped" the business in terms of PR.
Describing the opening, where 300 people inside the restaurant were more than matched by the 500 stuck outside, according to The Local, Roth says: "There was a funny scene.
"I was talking with the police, like, at nine, and we started at eight, and I was talking to them and told them 'oh yeah, I'm like pretty emotional, just three friends opened a restaurant, you know? and we're so happy and overwhelmed that so many people [came] and it's all peaceful, it's all fine.'
"And then in the back there like a drunk guy got hit by a car, and then… I was just like OK, come on guys, you got me now. I can't act like it's completely under control."
"[But] it looked super cool. The whole street was packed with people. It looked like a whole city party or whatever."
Roth says the restaurant hopes to achieve global success: "We want to be the first worldwide known fast-food chain for vegan food, and we want to get rid of all this vegan, moral… shit that goes on normally with the vegan and vegetarian food.
"We think nowadays it's not anymore a niche culture.
"So for us we want to take it to the whole mainstream world, and we are fascinated by McDonald's, Burger King… and of course we want to attack them… and create a fast food diner or fast food restaurant which is more modern than they are."
The Dandy Diary blog, which Roth also co-founded, attracted infamy after it had a streaker disrupt a 2013 Dolce and Gabbana show.