Cats may like to chow down on meaty treats but scientists have found that vegan diets are surprisingly good for our feline friends and may reduce the risk of health issues.
In a new study, scientists from the University of Winchester, U.K. found that cat owners who fed their pets a vegan diet reported better health outcomes overall.
Although cats are natural carnivores, there are some products that contain alternative protein sources like plants and fungi. Experts have previously voiced concerns about these alternatives not being a natural option for felines.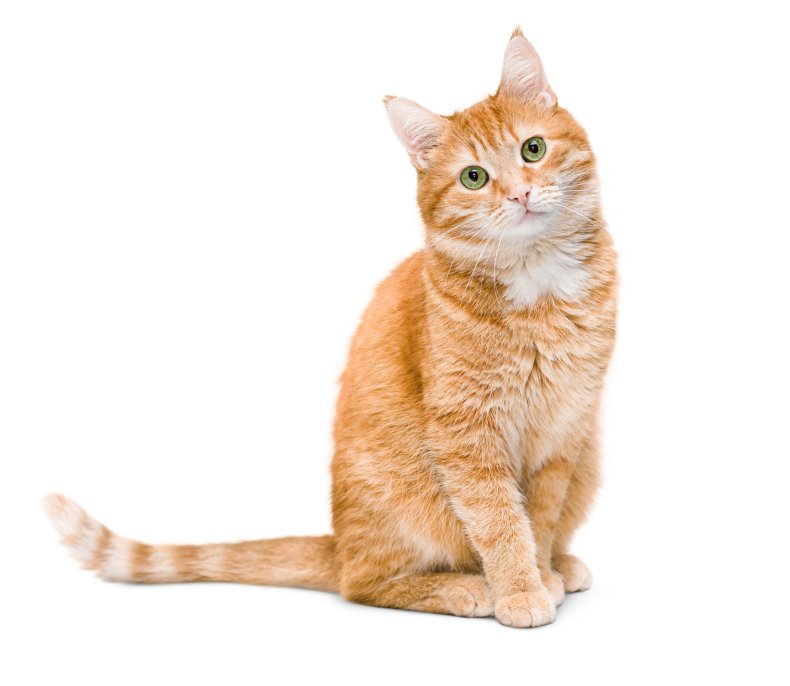 The report, published in the journal PLOS ONE, compared a survey of cat owners that fed their pets meat-based diets to ones who ate vegan.
Professor of animal welfare and ethics at the university, Andrew Knight, and colleagues analyzed responses from 1,369 cat owners. Each was asked about a single cat in their household who was fed either a vegan or meat-based diet. They were then asked various questions about the cat's health.
Weighing up the responses with other health factors (for example, the cats age or whether it is spayed/neutered) researchers found that there was a lower risk of poor health in cats with vegan diets.
Vegan cats were 7 percent less likely to visit the vet frequently, and overall use of medication was 15 percent lower.
The number of health disorders per unwell cat was also 16% lower for vegans compared to ones who ate meat.
Individually, these percentages are not statistically significant. However, they do represent a clear trend.
"It's important we clarify [that] our results showed cats fed vegan diets had better (not equivalent) health outcomes than those fed meat, even though almost no differences were statistically significant," Knight told Newsweek.
"A result may be highly statistically significant, but only have a tiny effect size. That may not actually be very relevant to the biological question being studied[...]Hence, when state-of-the-art statistical practice is used, our results showed cats fed vegan diets had better (not equivalent) health outcomes than those fed meat."
More research will be needed for scientists to analyze the actual nutrient content of the cats' diets, however this is not the only study that has reached the same conclusion.
In 2021, a study found that cats who had vegan diets were reported to be in better health more frequently than those eating meat.
"[The findings] indicates that pet food manufacturers are now designing and creating vegan pet foods to include all necessary nutrients, but with fewer of the dietary hazards that are prevalent within meat-based pet foods. Cats consuming vegan diets have better health outcomes as a result," Knight said in a press release on the findings.
"This offers exciting potential to improve not only feline health, but also to address the very significant environmental impacts of the livestock sector created through pet food production.
"However, to safeguard the health of our feline friends, it is important that pet guardians feed only commercial vegan pet foods labeled as nutritionally complete, produced by reputable companies with good standards."
Do you have a tip on a science story that Newsweek should be covering? Do you have a question about cats? Let us know via science@newsweek.com.
Update 09/14/2023 10:48 a.m. ET: The headline to this story was changed.