Mississippi Food-Labeling Law Ban Terms Like 'Meatless Meatballs' and 'Vegan Bacon'
A new law in Mississippi bans vegetarian and vegan meat substitutes from using meat-related terms like "bacon" and "meatballs."
On Monday, the same day the law took effect, Mississippi Gov. Phil Bryant was sued by Upton's Naturals and the Plant Based Foods Association for violating manufacturers' First Amendment rights.
According to the new regulations, food made from plants—or insects—cannot be labelled as meat or "a meat food product." The law also bans food using animal tissue created from laboratory cultures from being labeled meat.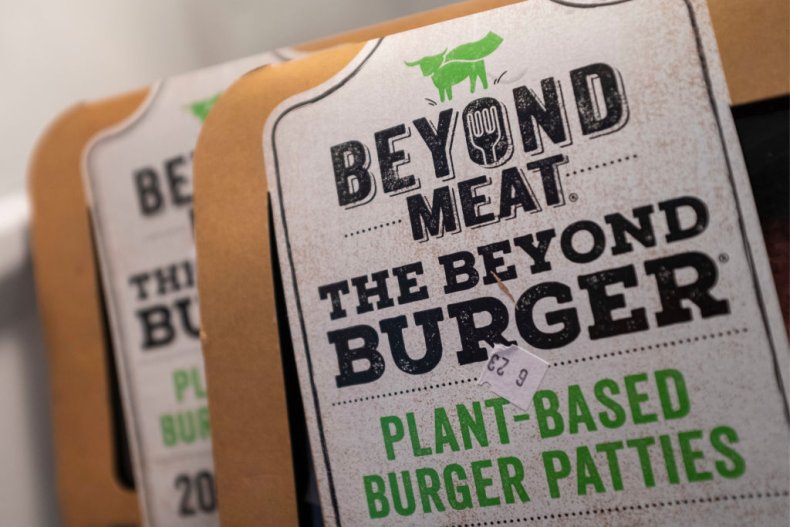 "They tell me that fake steak looks just like our real meat," Billy Hudson (R-Hattiesburg), told the AP. "I don't want to eat meat grown by a test tube in a laboratory. If my constituents do, they ought to know what they're getting."
Launched in 2006 "with a focus on meat alternatives and vegan values" Upton's Naturals offers a variety of vegan products, including seitan burgers and Ch'eesy Bacon Mac (made with wheat gluten). In court filings, the company claims using terms like bacon and burger "increase consumer understanding of the foods' characteristics and communicate how the foods should be prepared and eaten."
The Plant Based Foods Association adds that "no reasonable consumer would be misled" by the packaging.
But the $49.5 billion beef, poultry, pork and lamb industry isn't taking any chances: "Our marching orders were to protect beef nomenclature," Danielle Beck, director of government affairs for the National Cattlemen's Beef Association, told the AP in 2018.
According to GlobalData, 70% of the world population is reducing meat consumption. There's been 600 percent increase in Americans identifying as vegan over the last three years. And sales of plant-based meals shot up 20 percent between 2017 and 2018 alone, according to Nielsen.
The restaurant industry is taking notice: By the end of the year, the plant-based Impossible Whopper will be available at Burger Kings nationwide.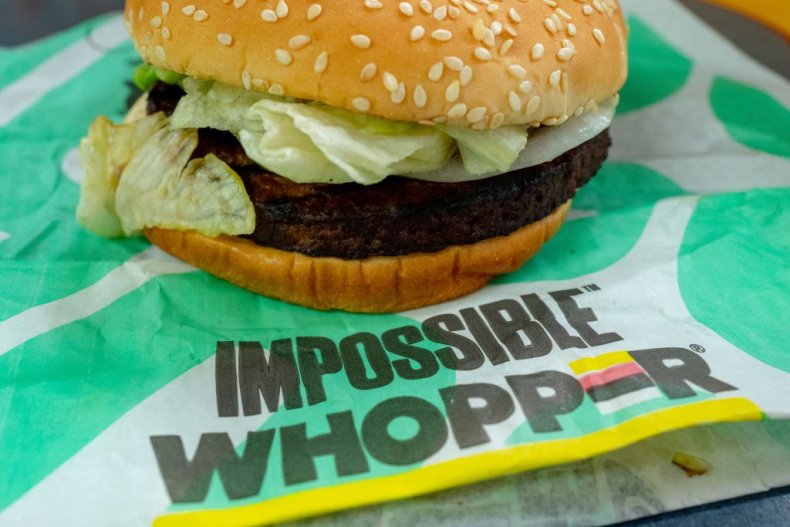 It's millennials who "are most likely to consider the food source, animal welfare issues, and environmental impacts when making their purchasing decisions," says GlobalData consumer analyst Fiona Dyer.
But as consumers are turning to meatless alternatives, meat producers are pushing back: Twelve states have laws similar to Mississippi's—Louisiana's also bars non-rice products from being described as rice and sugar alternatives from being marketed as sugar. Tofurky Co. sued Missouri over its labeling law, though the case was settled out of court this year for an undisclosed amount.
And they're not the only ones with a beef: The dairy industry is balking at using labels like "milk" and "mayonnaise" in vegetarian and vegan substitutes like soy milk, oat milk and Hampton Creek's egg-free Just Mayo.