Vegas Shooter Stephen Paddock Planned To Escape But Shot Himself as SWAT Team Moved In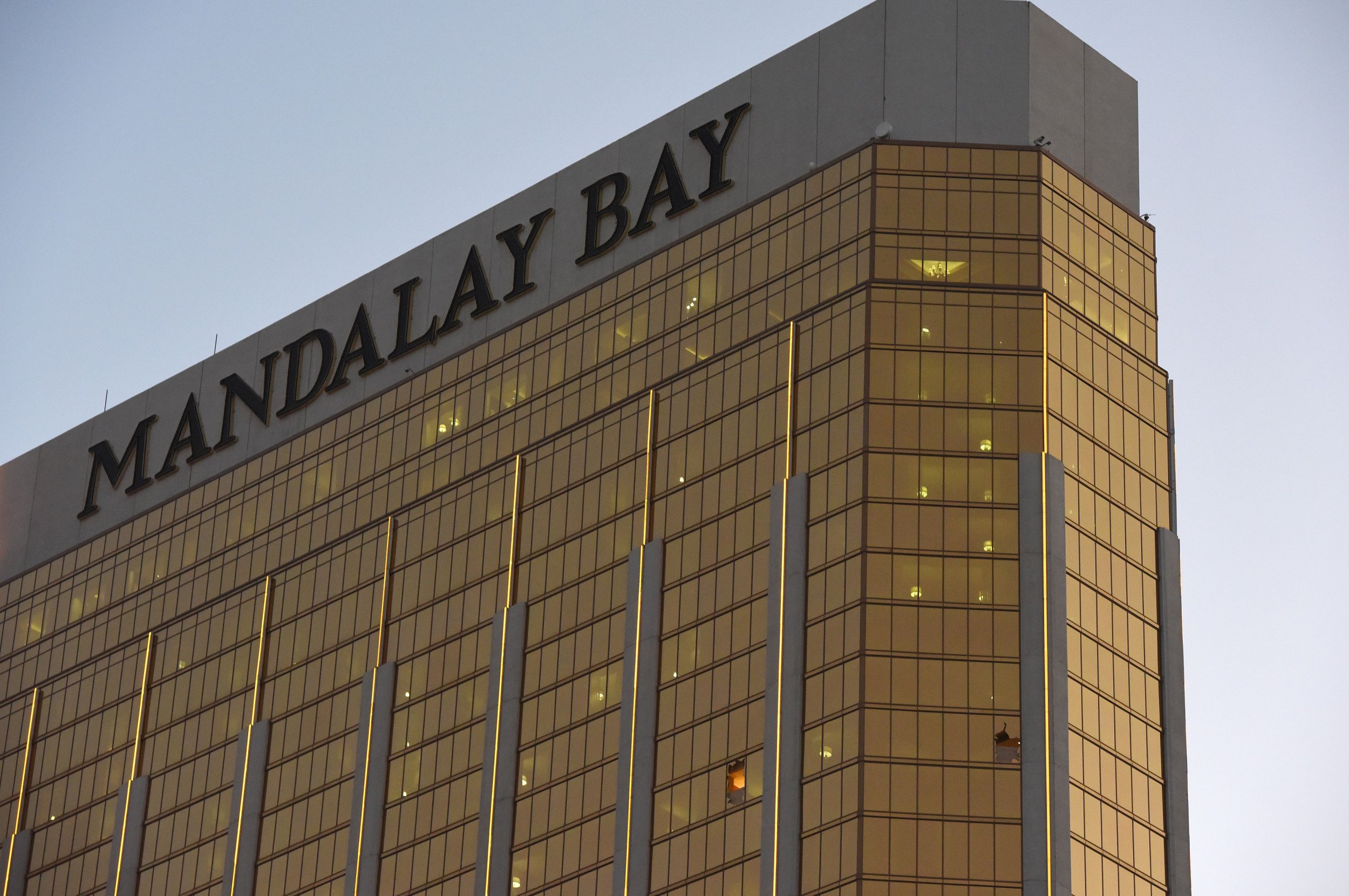 Las Vegas shooter Stephen Paddock had planned to escape from his 32nd floor room at the Mandalay Bay hotel—but decided to leave a note and commit suicide as SWAT police closed in, according to police.
Paddock filled his room with an arsenal of 23 guns, aided with scopes and "bump-stocks" to prolong his attack. He killed 58 concertgoers at the Route 91 Harvest festival and injured more than 500.
The retired accountant was found dead at the scene when police stormed his room. The authorities have not revealed the content of the note nor how Paddock planned to make his escape or where to—but confirmed that it was not a suicide note, however.
"He was doing everything possible to see how he could escape at this point," Clark County Sheriff Joseph Lombardo said.
Police found 50 pounds of explosives and hundreds of rounds of ammunition in his car at the hotel. They also said that Paddock had rented a hotel room over another music festival a week earlier but did not dislose the details.
Authorities are still trying to piece together why Paddock carried out the worst shooting in U.S. history. The Islamic State militant group (ISIS) claimed responsibility for the attack, but experts and officials have cast doubt on their claim. The FBI said it had found "no connection" between the shooter and an extremist group.
But police have pointed to the possibility that he had some help with the attack.
"What we know is Paddock is a man who spent decades acquiring guns and ammo, and living a secret life," Lombardo said. "Anything that would indicate this individual trigger point, which would cause him to inflict this harm, we're not there yet."
They say that an 11-month period between October 2016 and September 2017 is one of interest because it is when he purchased most of his guns, indicating a change of thinking. He bought 33 weapons, the majority of them rifles, in that time.
"Do you think this was all accomplished on his own? You've got to make the assumption he had to have some help at some point," Lombardo said.
Police are yet to identify any accomplices of Paddock, who initially believed that he had acted on his own.
Paddock was a gambler who liked to spend his money on online poker. But his family and his 62-year-old girlfriend Marilou Danley said there were no warning signs that he would commit such an atrocity.
"He never said anything to me or took any action that I was aware of that I understood in any way to be a warning that something horrible like this was going to happen," Danley said in a statement read from the FBI headquarters by her lawyer after she had returned from the Philippines.
Danley's sisters say that she was "sent away" to the Philippines by Paddock, who had wired $100,000 to the country before the massacre, which authorities believe was intended for her. The girlfriend of Paddock is an Australian national and lived with him in Mesquite, Nevada. She has not been charged with any criminal offense and is not believed to be a suspect in the case.
"She was sent away. She was away so that she will not be there to interfere with what he's planning," one of the sisters, whose identity was hidden, told 7 News Sydney. "In that sense, I thank him for sparing my sister's life but that won't be to compensate the 59 people's lives."
"Marilou Danley is my sister, she is a good person and gentle soul. A mother, grandmother, a sister, a friend," she added.