Vegas Shooter's Girlfriend: Who is Marilou Danley, Stephen Paddock's 'Female Associate'?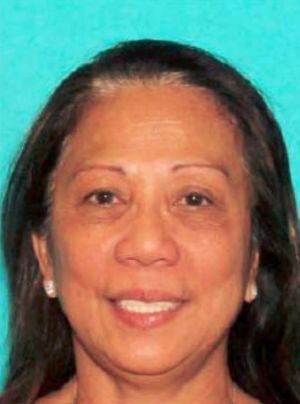 While her boyfriend rained bullets on Las Vegas concertgoers, Marilou Danley was traveling with friends half a world away in Japan or her native Philippines, authorities now say.
Danley, who lived with the killer Stephen Paddock, was initially dubbed by authorities as an "associate" of the Las Vegas shooter, partly because her ID had been reportedly used by Paddock to secure the 32nd floor room at the Mandalay Bay Resort and Casino from which he killed 59 people and injured more than 500 in the worst mass murder in U.S. history.
Law enforcement contacted Paddock's friends and family, and Danley, 62, was cleared of any involvement in the shooting, but her exact whereabouts remain unclear. An Australian daily, the Courier Mail, reported that she left for the Philippines two weeks ago. Friends contacted by the paper corroborated statements from Australia's Foreign Ministry that said Danley, once a 20-year resident of Australia who has lived in Nevada since 2003, was in the Philippines.
Related: Las Vegas Gun Laws: Open Carry, Concealed Weapons, Machine Guns All Legal in Nevada
U.S. authorities have said they believe Danley is in Japan — Tokyo specifically, Clark County Sheriff Joseph Lombardo said Monday, according to the Associated Press. She is expected to return to the United States on Wednesday.
But who is Marilou Danley?
According to her LinkedIn profile, the vivacious Danley had worked as a high-limit hostess as the Atlantis Casino Resort, although a spokeswoman for the hotel said she had not worked there for several years.
During a 2015 divorce, Danley listed a downtown Reno address owned by Stephen Paddock as her home. She started living at the address in 2013. Later the couple lived in Reno's Somersett neighborhood. One neighbor told the Reno Gazette Journal that the couple kept themselves to themselves.
Other individuals who knew Danley from her first marriage expressed their surprise that she had become involved with Paddock.
"She had nothing to do with this psycho," one man who asked not to be identified said. "The poor lady, she is in the Philippines visiting family."
One friend, Betty Dixon, who attended dance and exercise classes with Danley described her as a wonderful woman.
"She is so warm, so outgoing," Dixon said. "She was so sweet."
A current neighbor of Danley and Paddock's in Mesquite, Nevada, tells Newsweek that Paddock kept a large safe in his garage, avoided saying hello to them and often left for six months at a time with Danley.
"He never put his head up, never said hello," said the neighbor, Darline McKay. "And I thought, 'How could Marilou be married to somebody like that?'"
Harold Allred, another neighbor, said the couple spent a lot of time away from home. "Danley spent a lot of time in L.A. with her daughter."
Paddock and Danley moved around constantly, with properties in Arkansas, Nevada, California and Texas, public records show. The Mesquite home appears to be their most-recent permanent address.
Danley remains a person of interest in the investigation into the shooting and county police have said they will want to speak to her once she returns to the United States.
Authorities are yet to identify a motive for the shooting at the Route 91 Harvester festival. The Islamic State militant group has claimed Paddock was a Muslim convert who had responded to its calls for attacks, authorities do not believe there is connection between the atrocity and international terrorism.
Officials believe Paddock, who killed himself after carrying out the shooting, acted alone while his girlfriend was overseas.