Couple Applauded for Refusing to Give Their Wedding Guests Meat Options
A vegetarian bride and groom have been accused of double standards by their family who discovered the couple would not be serving meat at their wedding.
According to a 2018 Gallup poll, 5 percent of U.S. adults consider themselves vegetarian. The switch to a meat-free diet appears to be a generational one, with the same poll finding that vegetarianism is less prevalent among older Americans.
Just 2 percent of adults 55 and over were found to adhere to a vegetarian diet. By contrast, 8 percent of 18- to 34-year-olds went without meat.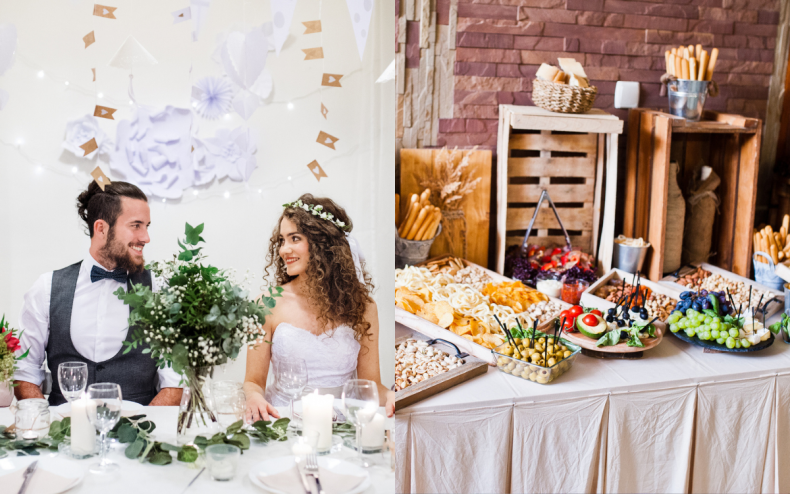 This apparent generational divide was on display once again in a viral Reddit post shared to the platform by a bride-to-be writing under the handle PurpleUnicorn434.
She took to social media after her and her fiancé's plans for a meat-free wedding were met with resistance by her close family, who are also contributing to their big day.
According to the bride, she and her partner are vegetarians and "really only have dairy products very occasionally," instead preferring to "mainly cook vegan" for themselves and their 10-month-old.
With the couple vehemently opposed to the meat industry, she said the idea of them serving meat at their wedding "feels wrong."
"We can be in the same room as meat cooking etc, we're not particularly preachy, we just don't want to spend money for animals to die in celebration of our wedding," she said.
However, when they broached the subject with her parents, their plans were met with resistance and accusations of hypocrisy, with her mom telling her "it's not fair" for them not to offer a meat option.
"We're of the mindset that it's literally one afternoon we're asking guests not to eat meat," she said. The bride's mom feels differently though, noting that the bride and groom would "expect a vegetarian option at someone else's wedding."
While her family appeared at odds with the idea, for most following the thread online, the bride and groom were perfectly entitled to serve guests what they wanted.
"People are not going to die if they eat a meal without meat for one meal. There are plenty of very delicious vegetarian meals," Yourlittlebirdie wrote. "Your mom's argument is flawed because vegetarians cannot eat meat options, while meat eaters can eat vegetarian options."
Lilgremlinbeth agreed: "I love meat, but I can definitely go without it for a meal here and there. It's weird how so many great foods are actually vegetarian, and no one kicks up a fuss, but tell someone you're having a vegetarian meal and they lose their minds."
Dialyafiremoon commented: "I had a vegetarian wedding and my family threatened to bring meat but I held firm. At the end of the day the food was amazing and everyone had a great time. I don't understand the fuss people kick up."
"It's literally one afternoon," StAlvis said. "Do not even entertain this nonsense. The menu is what it is. Guests are welcome to attend or not."
Newsweek reached out to u/PurpleUnicorn434 for comment. We could not verify the details of the case.
Has a wedding come between your relationship with a loved one? Let us know via life@newsweek.com. We can ask experts for advice, and your story could be featured on Newsweek.