Veggie Straws Are Very Light on Vegetables? Lawsuit Claim Upsets a Lunch Routine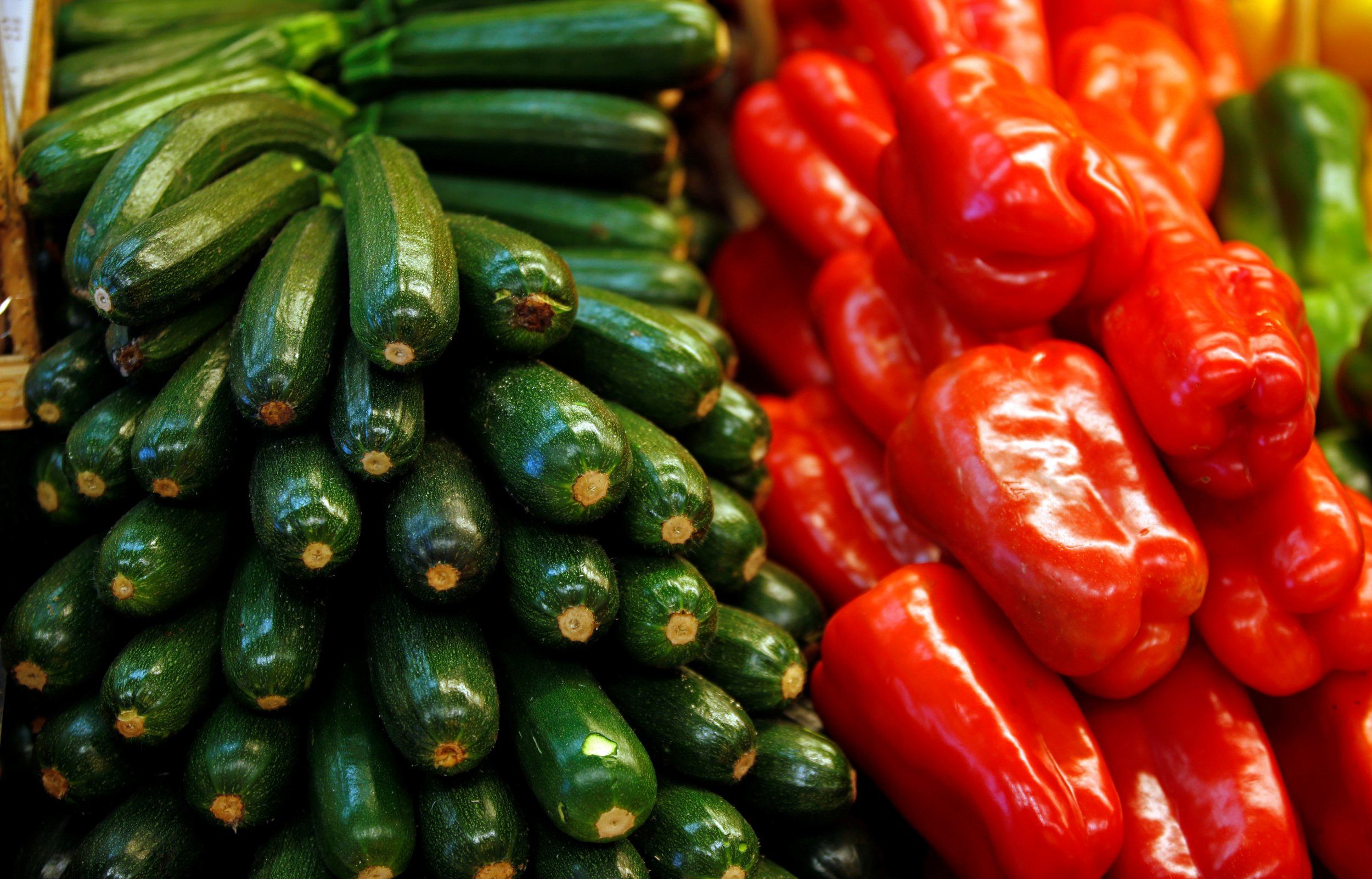 Updated Let me walk you through a thrilling scene that plays out, say, once per week. It's 12:01 p.m., I'm famished and I didn't bring anything for lunch. But, ever the diligent content creator, I'm not about to leave my desk to grab lunch when the internet is hungry for more posts on Newsweek.com.
Fret not: This story doesn't end with me starving, a sack of lonely bones in a cubicle. Our newsroom has a little kitchen area equipped with some essentials: battery acid coffee that I pray you never have the misfortune of drinking, some tea and two vending machines.
(Seriously, I beg of you: Never drink the coffee at the offices of Newsweek/International Business Times. It took me two years to build up the stomach lining to handle it. Evidence embedded below.)
But, returning to the point at hand, on the days I've got to find a quick lunch, I often end up at Newsweek's vending machines. After weighing the options, I typically end up purchasing a $1 bag of Veggie Straws. It's a salty, ostensibly healthy snack that tastes mostly like air and yet somehow leaves a thin layer of grease on fingers that is transfered to the filthy keyboard. But in a pinch, Veggie Straws are a fine enough measure to briefly calm hunger. And they've got veggies, I often tell myself, so I'm doing my body some good.
Well, folks, the world is a cold, dead place and nothing gold can stay, as Robert Frost once wrote. The New York Post reported Friday that a new lawsuit against the Hain Celestial Group claims the company's Veggies Straws "do not contain any of the actual vibrantly depicted vegetables" shown on the bags. (The Postreported that "potato starch, corn starch, tomato paste and spinach powder" are listed as ingredients.)
"Although the marketing and labeling of the Garden Veggie Straws depicts whole tomatoes, spinach leaves and potatoes, and separately claims those vegetables are 'garden grown' and 'ripe,' there are no garden grown or ripe vegetables in the Garden Veggie Straws," read the suit filed by John Solak of Bible School Park, New York, and Jim Figger of Murrieta, California, according to Law360. "Instead, the Vegetable Straws contain highly processed byproducts of what were once vegetables, and with respect to tomatoes and spinach, only contain trace amounts of those byproducts upon information and belief."
The Post did point out that some legal experts were saying the lawsuit was one of a growing number aimed at making money off foods dubbed "natural" or "healthy." But the lawyer for Solack and Figger, of course, denied that assertion. "We do not comment on ongoing litigation, but we remain proud of the products we sell and stand behind our claims," Gary Tickle, CEO of Hain Celestial North America, said to Newsweek in a statement.
Only time will tell. Until then, I guess I'll have to start eating pretzels for lunch.
This post was updated with a statement from Hain Celestial after the company responded to Newsweek's request for comment.