Should the U.K. Government Keep Printing Laws on Calfskin?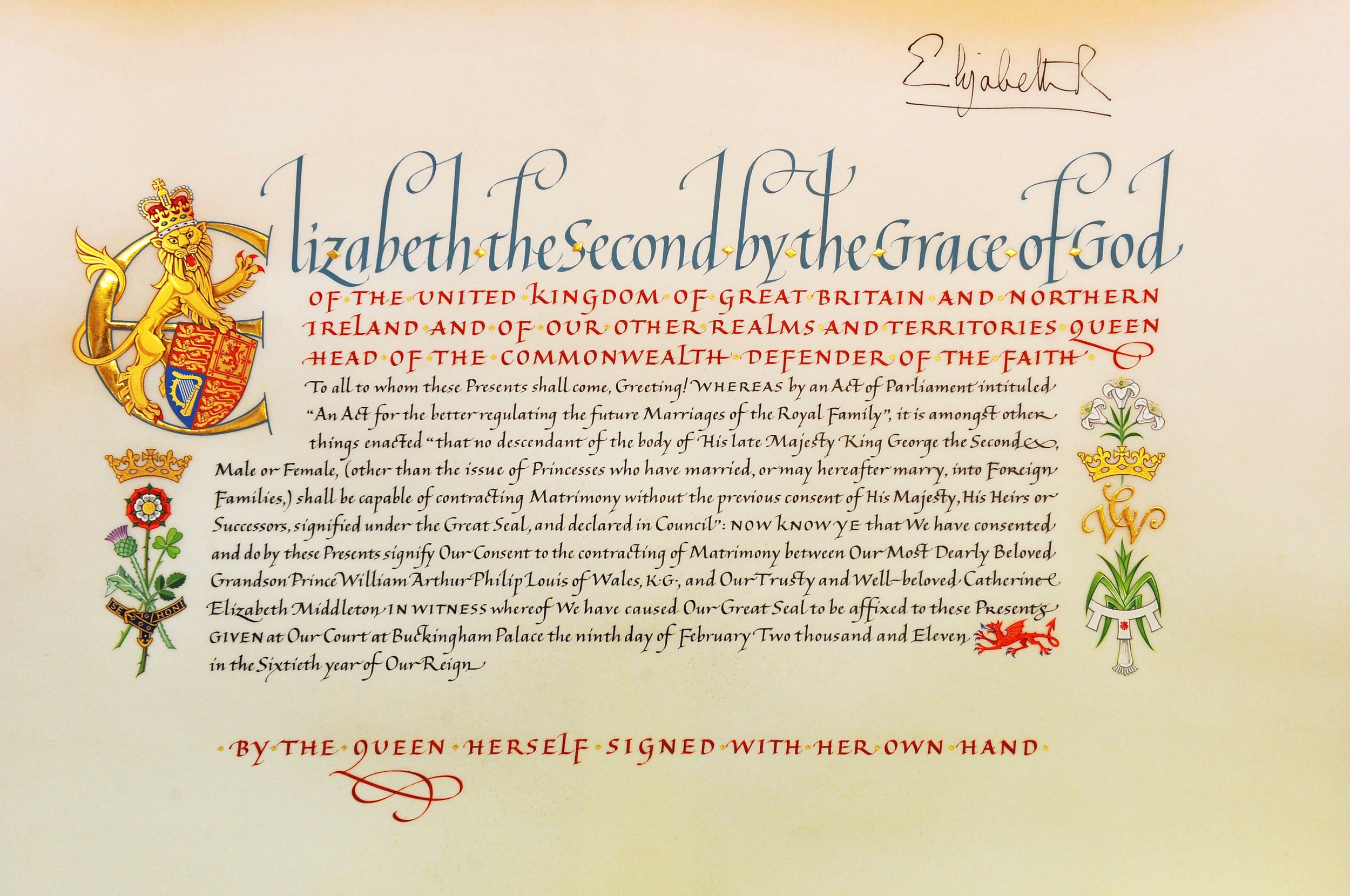 Britain's parliament should continue printing its laws onto traditional vellum the government has said, in comments hailed by a manufacturer as "a victory for common sense."
Modern U.K. legislation is typically printed on the material, which is made of treated calfskin, just as historic documents like the Magna Carta and the 1086 Domesday Book were. From April, however, this practice is slated to cease, in a move which the House of Lords said would save £80,000 ($115,000) a year.
But in a significant intervention on Sunday, the government said the practice should continue. Matthew Hancock, Britain's paymaster general, told The Telegraph he would be happy to cover the cost of vellum printing through the Cabinet Office budget.
Welcoming the news, Paul Wright, general manager at William Cowley which supplies the British government with vellum, tells Newsweek: "It's a victory for common sense, to use paper is not cost effective."
Vellum, which Wright says lasts at least 5,000 years, is easy to store and is more durable than paper. Wright claims that overall the storage of Magna Carta has cost the U.K. around £6 ($8) a century in today's prices.
Wright adds: "It's as much as anything about preserving history. Most people understand that had early civilisations not used parchment and vellum, our understanding of man's time on the planet would be nothing, because you can't learn that much from half a pot and a broken sandal."
"Recording our laws on vellum is a millennium long tradition and surprisingly cost effective," Hancock said. "While the world around us constantly changes, we should safeguard some of our great traditions and not let the use of vellum die out."
A House of Lords spokesperson tells Newsweek it has not received correspondence from the government on this issue, so has not changed its plans.
"The House of Lords is responsible for producing record copies of Acts of Parliament," a House of Lords statement said. "We are therefore proceeding to replace vellum with archival paper. It is expected this will save at least £80,000 a year. Archival paper has a lifespan of several hundred years."
"Currently the oldest paper records in the Lords date back to the early 16th century, and are only a few years younger than the oldest vellum record in the Archives which is an Act of Parliament from 1497."