Is 'Velvet Buzzsaw' The Next 'Bird Box?' Everything We Know About Netflix's Next Thriller
How would you feel knowing your favorite piece of art could eat you alive? The concept of Netflix's Velvet Buzzsaw takes viewers inside a horrifying world of murder-capable art, beauty in creativity and dark greed. Velvet Buzzsaw will arrive on the heels of Bird Box, one of Netflix's highest-regarded horror films in the history of the streaming platform. So what will they have in common, if anything? Here's everything we know so far about Velvet Buzzsaw.
Release Date
Velvet Buzzsaw will be released on Netflix February 1.
Stars
The film stars Jake Gyllenhaal, Natalia Dyer, John Malkovich, Toni Collette, Rene Russo, Zawe Ashton, Tom Sturridge, Daveed Diggs and Billy Magnussen.
Plot
While Velvet Buzzsaw is meant to be moderately scary, it plays on a deeper idea of greed and self-serving interest. When an art collector discovers a new series of art, created by an artist who died, he displays it in his gallery. But his intentions may be to showcase the true beauty of it. With this in mind, the art comes to life in ways the average human could not imagine.
Gyllenhaal plays the artsy lead who is set on becoming rich off of the dead man's work. The trailers tease paintings that move when you look closely, and artwork created with the use of blood as paint. Will boxing up the art and hiding it away in a storage locker stop the terrifying effects from taking hold of its viewers? The film will aim to shock viewers while asking real questions of consumerism in art and where a line should stand.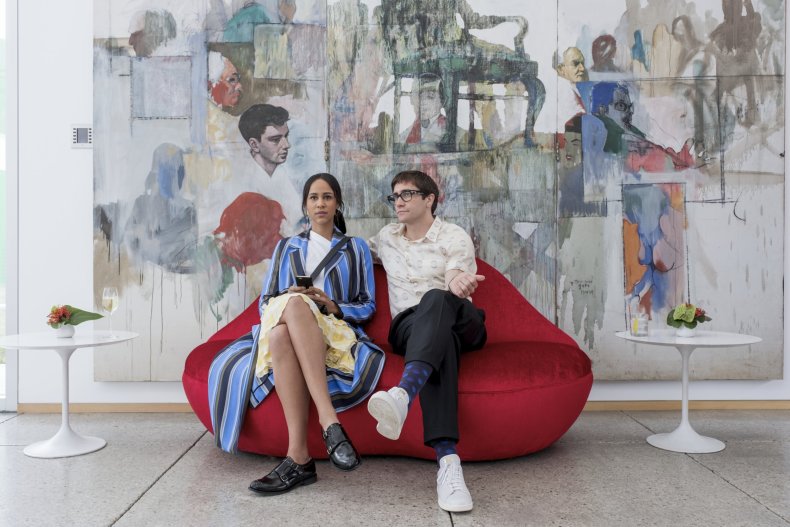 Ties To Nightcrawler
Velvet Buzzsaw was created by Dan Gilroy, the writer and director of Nightcrawler. It will be the second time Jake Gyllenhaal and Gilroy come together in a thriller genre. Nightcrawler won three Independent Spirit Awards and was nominated for an Academy Award. Though Velvet Buzzsaw's story is in no way connected to that of Nightcrawler, some fans of the latter expect a similar feeling to surround the film.
Will It Be A Comedy?
Though the film is slated to be part of the horror genre, Rotten Tomatoes classifies the upcoming release as a comedy, drama and mystery/suspense film. In the site's description, Velvet Buzzsaw is described as a satirical thriller. It's expected the film could poke fun at modern consumerism and greed in a thriller-feeling film.