Vending Machines for Homeless With Supplies From Socks to Fresh Fruit Planned for U.S. in 2018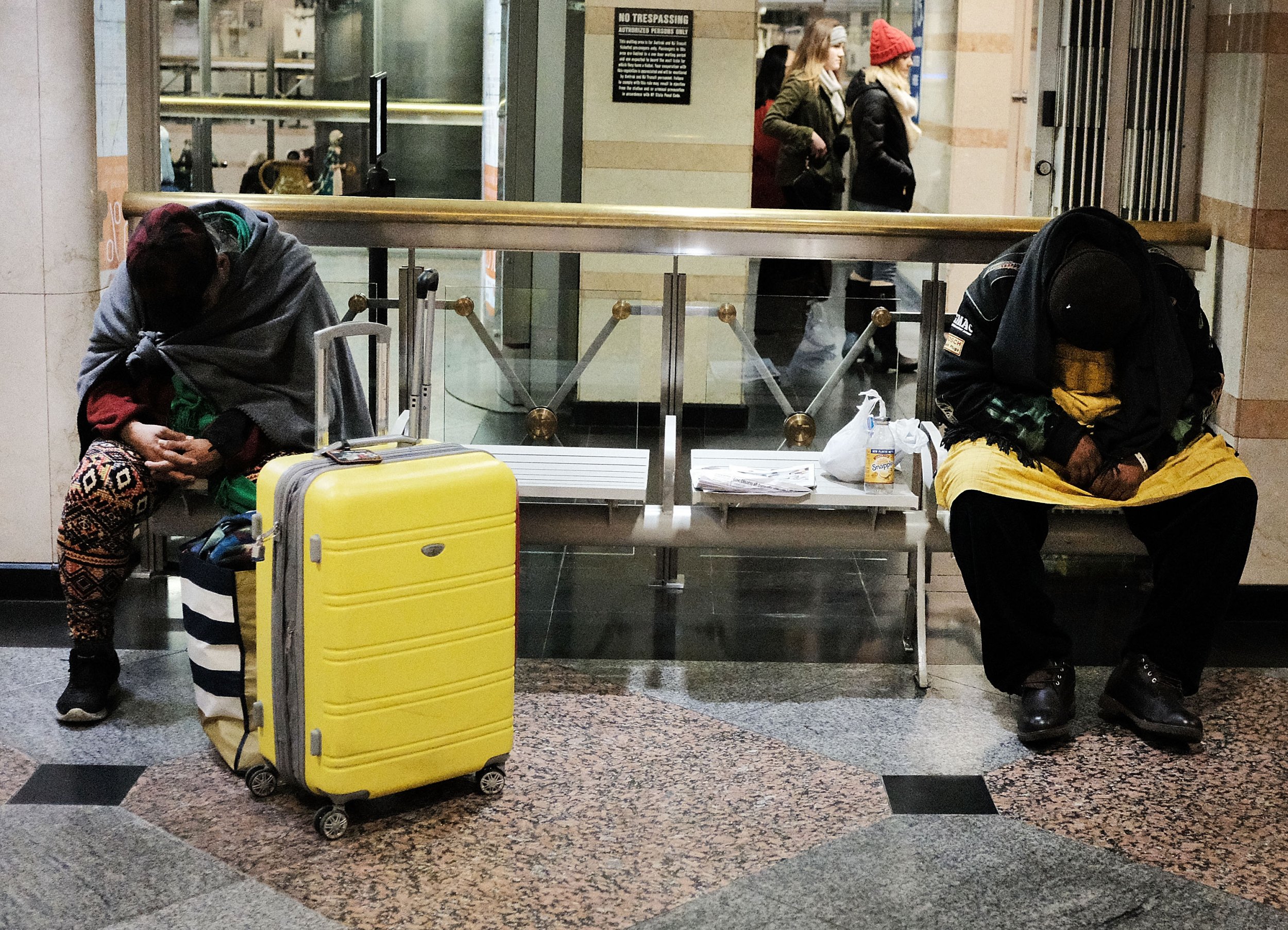 Vending machines for the homeless debuted in the U.K. on Tuesday, and the charity plans to bring the machines—which dispense a variety of essentials from socks to fresh fruit—to the U.S. next year.
The vending machines debuted in Nottingham, where their inventor, 29-year-old Huzaifah Khaled lives, according to The Guardian. The charity Action Hunger, which he founded, installed the first machine on Tuesday. Action Hunger plans to bring its first U.S. machine to New York in February, and hopes to expand to locations in Seattle, Los Angeles, and San Francisco.
"We selected New York as it's one of the cities that has a particularly virulent issue with homelessness—it's one of the cities with the largest numbers of people experiencing homelessness in America," Khaled told Newsweek in an email.
In Nottingham, local grocery stores and charities donate extra food to stock the machines, and then volunteers will restock them. For their American machines, the charity has partnered with New York non-profit Rescuing Leftover Cuisine to supply items in the vending machine, and are also in talks with Tyson Foods, Khaled said.
The machines work via a key card system, so not just anyone has access to the goods inside. Action Hunger partner organizations distribute the cards to homeless people who must check in once a week so that their cards continue working. Users are allowed to take only three items each day in an effort to limit their dependence on the machines.
Khaled told The Guardian that installing the machines in train stations would be a safe and ideal solution. The Nottingham vending machine is located outside of a shopping mall.
"We've tried to mitigate abuse of the card system as much as we can—the key-cards are highly trackable, and along with receiving a plethora of data, we can remotely disable access should we learn that a card has been lost or stolen," Khaled said.
Items featured in the Nottingham vending machine include energy bars, toothbrushes, antibacterial lotion, and sandwiches. ITV correspondent Nick Dixon tweeted a picture of the machine stocked with apples and bananas on Tuesday.
"We want our low-cost solution to complement other services that are available, as engagement with professionals and local support services is instrumental to breaking the cycle of homelessness," the charity told The Guardian.
New York, where the company plans to install a vending machine in February, has the highest homeless population in the U.S. Around 76,500 people were homeless in New York City on a single night in 2017, according to the Department of Housing and Urban Development's most recent report.
Los Angeles, Seattle, and San Francisco were also among the top 10 cities with the most homeless individuals. The same HUD report revealed that in the U.S. in 2017, almost 554,000 people were homeless. The Guardian reported in November that over 300,000 people living in the United Kingdom were either reported as homeless or living in inadequate homes.