Venezuela Announces Daily Four-Hour Power Cuts To Save Energy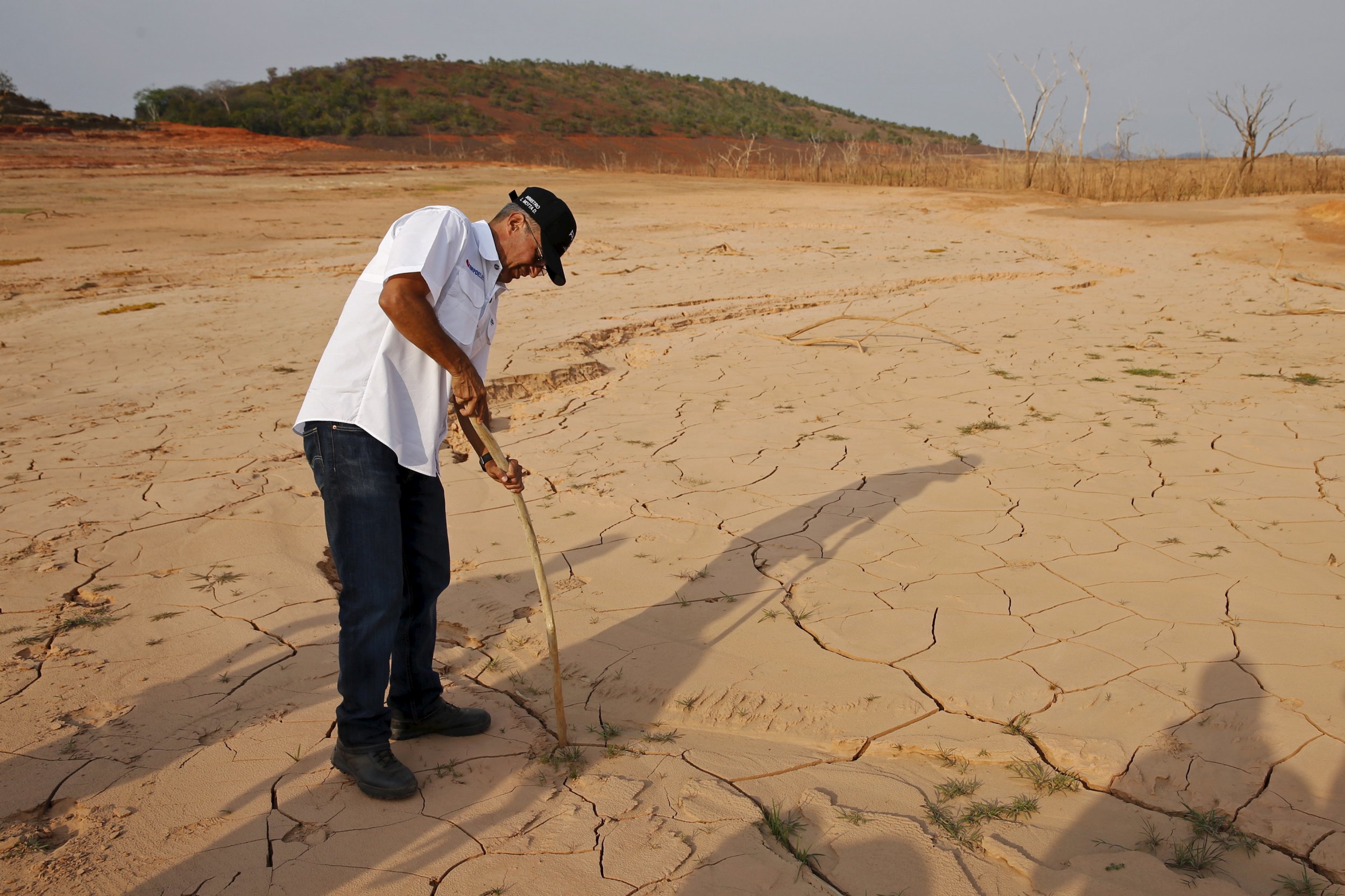 Venezuela is to cut its national power supply for four hours daily for more than a month because of a drought that has limited the country's ability to generate electricity, the electricity minister said on Thursday.
"There will be restrictions," Luis Motta said in a televised address. "It's necessary, it's a sacrifice."
He said that the cuts, to last for 40 days beginning on Monday, would not take place between 8 p.m. and midnight and that the hours of the power cut would be announced daily on government websites and in national newspapers.
The cuts will affect 10 out of 23 states, including the capital, Caracas, and other major cities. Motta said that the government was waiting for more rainfall that is required to work turbines at the country's eastern hydroelectric dam, El Guri. The plant provides the country with two-thirds of its electricity. "With God's help, the rains will come," Motta added.
The rationing of the country's power will add to the concerns of normal Venezuelans who already have limited access to medicine and food.
The move will also deal another blow to the country's ailing economy, which has been damaged by falling prices of its primary export, oil. The International Monetary Fund says that the Venezuelan economy will shrink by 8 percent this year. The oil sector is unlikely to be included in the power cuts because of its importance to the economy.
Elsewhere, the South American country's main beer producer has said that it will stop production as it does not have enough dollars to import grain supplies. Polar, a supplier of four-fifths of the country's beer, estimates that 10,000 workers will be affected by the decision.