Venezuela Calls Donald Trump's Rhetoric 'Racist and Supremacist' After U.N. Speech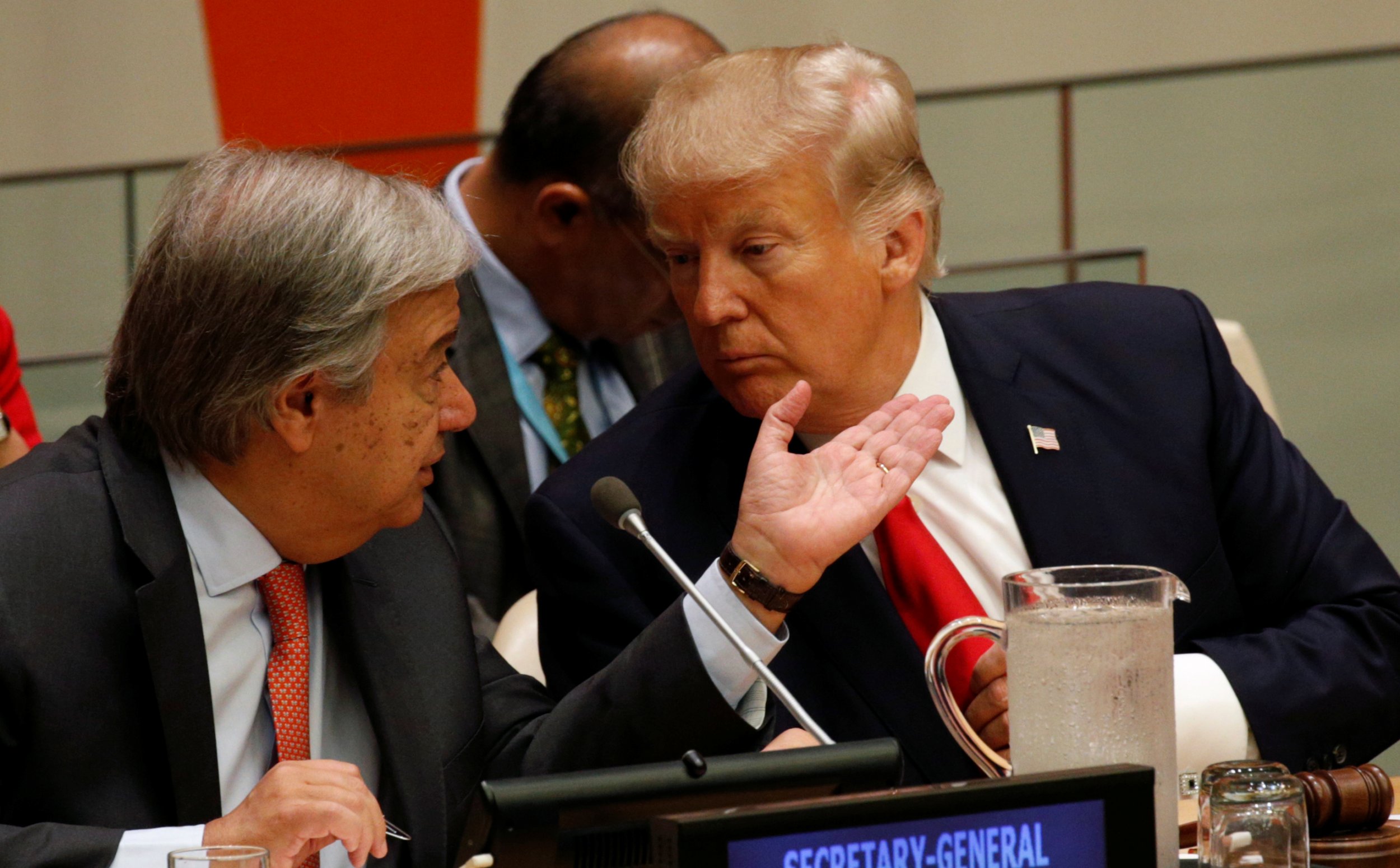 Venezuela jabbed back at President Donald Trump on Tuesday after he singled out the "socialist [Nicolás] Maduro regime" and the "pain it has inflicted" on that country during a speech at the United Nations General Assembly.
Venezuela's chancellor to the U.N., Jorge Arreaza, said during a press conference Tuesday that his country categorically rejects Trump's threats and condemned his "racist and supremacist ideology." Arreaza added that Trump's rhetoric suggests a return of Cold War-era politics.
Maduro's ruling party, the United Socialist Party of Venezuela (PSUV), released a statement Tuesday saying Trump is obsessed with Venezuela because he's a "product of his white supremacist ideas," an implicit reference to the president's failure to distinguish between white supremacists and those protesting them after a demonstration in Charlottesville, Virginia turned violent on August 12.
Trump's stance led Congress to send a resolution to the White House on September 12, in hopes of ensuring a stronger rebuke of racist violence from the White House. Two days later, Trump signed the resolution condemning "white nationalists, white supremacists, the Ku Klux Klan, neo-Nazis and other hate groups."
During his U.N. speech, Trump said that Maduro's "corrupt regime destroyed a prosperous nation by imposing a failed ideology that has produced poverty and misery wherever it has been tried. To make matters worse, Maduro has defied his own people, stealing power from their elected representatives to preserve his disastrous rule."
He then added, "The Venezuelan people are starving and their country is collapsing. Their democratic institutions are being destroyed…. We call for the full restoration of democracy and political freedoms in Venezuela."
Trump's words were a reiteration of what he discussed during a working dinner on Monday with Colombian President Juan Manuel Santos—alongside leaders from Panama, Brazil and Argentina—which addressed Venezuela's crisis. Trump deemed the South American nation's situation "completely unacceptable" and called on the Latin American presidents to do more.
In response, PSUV said: "These despicable leaders go to New York not to discuss sustainable development or fight drug trafficking starting with the world's largest consumer market, or to tackle the consequences of climate change. Quite the contrary, the [Latin American leaders] are submitted and subordinated by Donald Trump's guidelines against Venezuela."
PSUV concluded that Venezuela would continue to "resist the attacks of a racist U.S. government that seeks to bend the entire [Latin American] region. No supremacist president will vanquish our people."
On August 13, Trump said he would mull the possibility of "military action" to quell Venezuela's crisis. His comments spiraled into something of a diplomatic crisis between Washington and Caracas.