U.S. Oil Company Chevron Removes Executives From Venezuela After Maduro Government Arrests Workers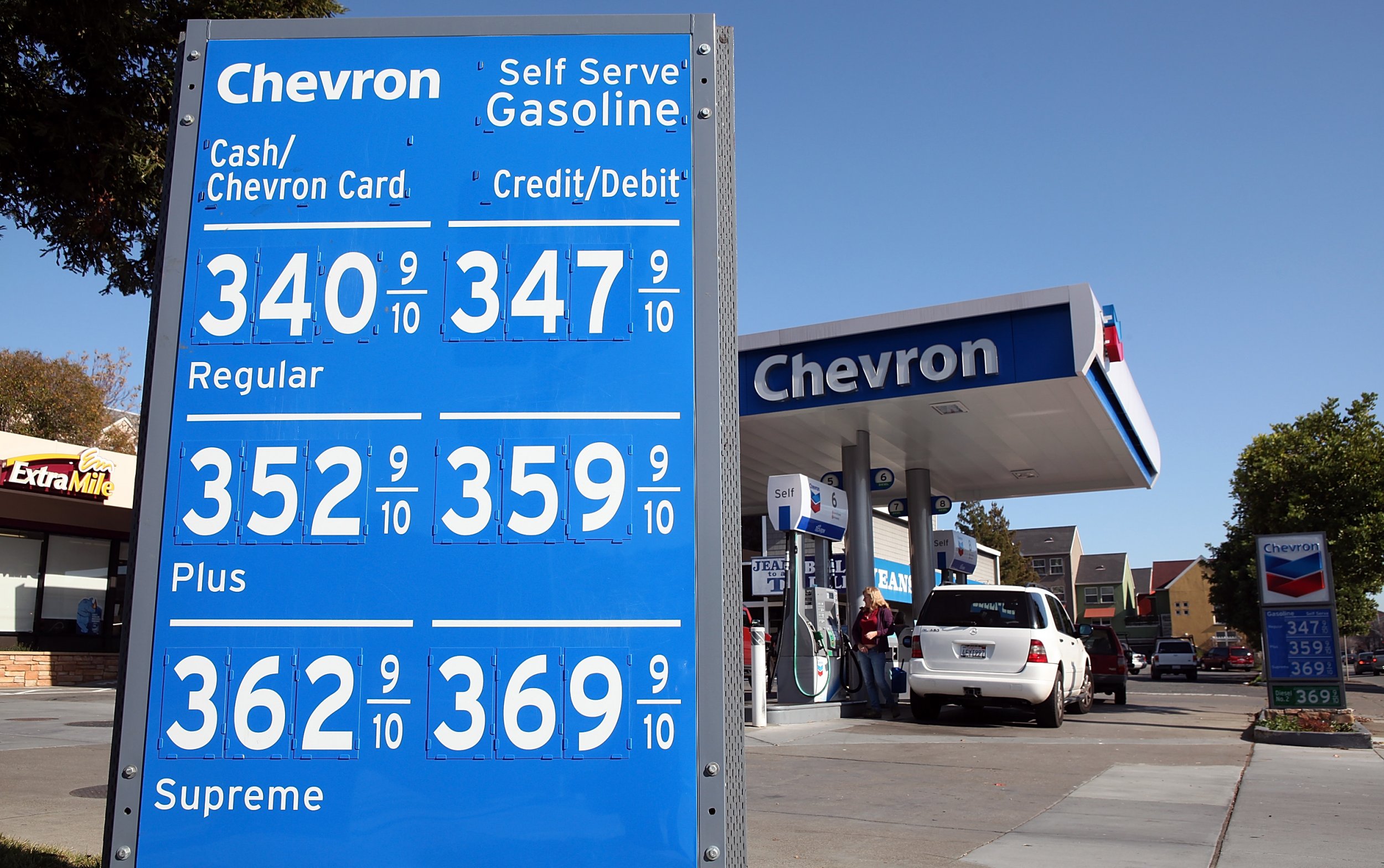 U.S. oil company Chevron evacuated its executives from Venezuela following the arrest of two employees by national intelligence authorities over an alleged contract dispute with Petróleos de Venezuela, the country's state-owned energy company. Chevron also ordered other personnel to refrain from entering the facilities of its joint venture with PDVSA, sources told Reuters Wednesday.
It was not immediately clear when Chevron ordered its executives to leave Venezuela. The company said Tuesday it would not comment on "personnel matters," Reuters reported. Despite the legal dispute, Chevron has no plans to leave the country because it hopes that the country will find stability, Reuters said.
The company announced last week that it was working to release Carlos Luis Algarra and René Vasquez, who were arrested April 17 in the coastal city of Puerto la Cruz. The arrested workers could face charges of treason after refusing to sign a contract for furnace parts because they claimed the price for the parts was too high.
This is not the first time the Maduro administration has clamped down on oil executives. In recent months, the Venezuelan attorney general's office ordered the apprehension of a dozen executives from PDVSA who were accused of bribery. President Nicolás Maduro has supported his administration's initiative to combat corruption within the oil sector, calling those involved in dubious activities "traitors" and "thieves," Mexican newspaper Excélsior reported.
At least 150 Chevron employees work in the Puerto la Cruz facilities, Reuters reported.The company's revenues in Venezuela plummeted 18 percent last year to $329 million, based on local reports, amid the country's growing economic woes, political turmoil and crippled infrastructure. The country's deteriorating living conditions have also forced other companies, such as France's Total and Italy's ENI, to reduce investment and personnel.
Chevron has faced legal disputes in Latin America in the past. Last week, a group of Ecuadorian indigenous people brought a case against Chevron Canada in an Ontario court, arguing that the plaintiffs should take over the subsidiary's shares to pay for the pollution its parent company allegedly generated in their country decades ago, the Toronto Star reported. Even though the plaintiffs do not blame Chevron Canada for the company's damages, they want the Canadian judicial system to enforce the Ecuadorian Supreme Court's 2011 ruling, which stipulated that Chevron had to pay $9.5 billion in reparations.
Despite Ecuador's ruling in favor of the indigenous group, the company has not operated there for decades, and an American judge prohibited any U.S. court from enforcing the decision against Chevron.